Ala. congressman leads push to allow civilians to buy vintage handguns from the military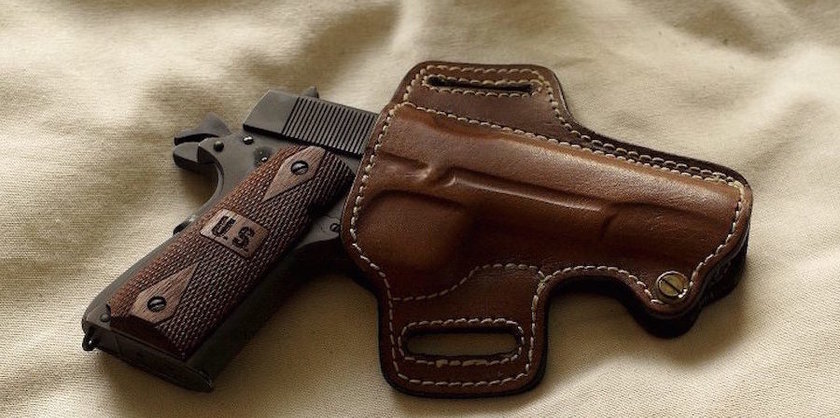 WASHINGTON — An amendment to the National Defense Authorization Act (NDAA) offered by Congressman Mike Rogers (R-AL3) and approved by the U.S. House Thursday would allow Americans who can lawfully own a handgun to purchase retired .45cal Colt 1911 sidearms from the military.
By expanding the decades-old Civilian Marksmanship Program (CMP), the amendment will make available approximately 100,000 of the weapons up for purchase by members of CMP-affiliated clubs provided they can prove:
– They are a US citizen
– Of the legal age
– Belong to a CMP organization
– Provide proof of marksmanship or firearms-related activity, including: military, law enforcement, firearms instructor, hunter safety course with live fire training
– Are legally able to own a firearm
– Pass a background check by FBI NICS and any state firearms license, permit or ID requirements.
"As a gun owner and strong believer in the Second Amendment," Rep. Rogers told Yellowhammer News Friday afternoon, "my proposal is a common-sense approach to eliminating an unnecessary cost to the Federal government while allowing the very capable CMP to handle the sale of these vintage firearms that otherwise would just sit in storage. This amendment is a win – win for the taxpayer. I was pleased the amendment passed the committee and appreciate the support my colleagues on this proposal."
Rogers' amendment was derided by some in the media as a way for "untraceable" guns to be shuttled onto the market, an argument that was quickly shown to be fallacious by supporters.
The NRA sent Rep. Rogers a letter of gratitude for his work on introducing the amendment highlighting the importance of the program.
"As you are aware," wrote NRA director of Federal Affairs Jason Ouimet, "the CMP performs an important role in providing instruction on responsible firearms use through safety training, marksmanship training and competitions. The CMP's primary source of funding comes from the sale of surplus military rifles, parts, and ammunition transferred to the CMP from the U.S. Army. Allowing the U.S. Army to transfer surplus M1911A1 pistols to the CMP for resale would help ensure the CMP's funding for the future."
The NDAA, including Rogers' amendment was approved by the U.S. House Thursday, and travels next to the Senate.
---
Like this article? Hate it? Follow me and let me know how you feel on Twitter!

— Elizabeth BeShears (@LizEBeesh) January 21, 2015