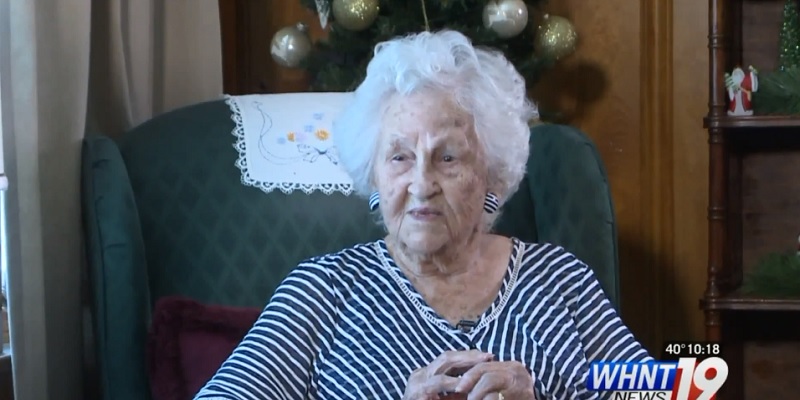 On Sunday, Huntsville CBS affiliate WHNT featured Scottsboro's 97-year-old Velma Sebring in its "The Story with Jerry Hayes" segment.
What makes Sebring's story particularly interesting is that she has been teaching Sunday school for 80 years, 75 of those years at the Center Point Baptist Church.
"I started when I was 17," Sebring said to WHNT's Hayes, adding that she thought it was a hundred years ago while laughing.
She first started teaching at nearby Randall's Chapel United Methodist Church in Scottsboro.
"We sat out there on a log, and I had ten girls," she explained.
Five years later after marrying, she moved to the nearby Baptist church, adding, "When I learned better."
Sebring says her only plans to stop teaching are when she dies.
She has been recognized by many elected officials, including by Rep. Mo Brooks (R-Huntsville), who recognized Sebring in the Congressional Record for "outstanding mentorship" last summer.
"I think the biggest thing in my life that touches me more than anything is when you can help other people," she said. "Always do what's right."
Jeff Poor is a graduate of Auburn University and works as the editor of Breitbart TV. Follow Jeff on Twitter @jeff_poor.