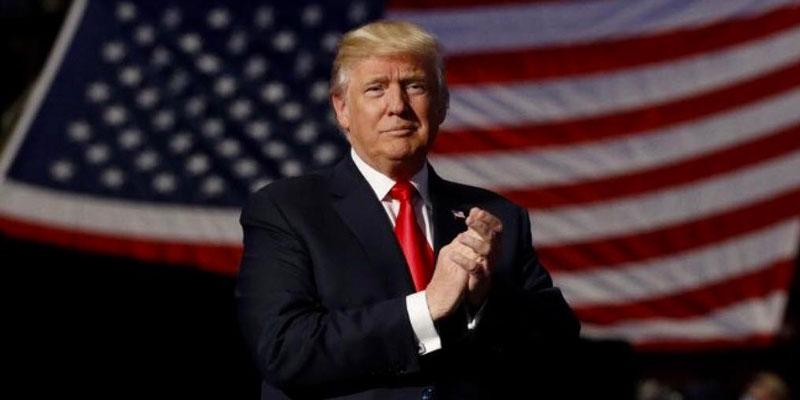 During the 2016 election, mental competency was an issue, but Hillary Clinton was the target. The media scolded conservative commentators as "conspiracy theorists" for asking if the seemingly frail Hillary Clinton was healthy enough to be president. They claimed the conversation was off-limits and out of bounds.
Times have surely changed, according to CNN's Brian Stelter:
"We're once again confronted by questions about the president's fitness. Questions about his health. It's uncomfortable. But it is incumbent on journalists to ask these questions and report out the answers…"
Why this matters: This narrative is the latest "Trump can't be president, can he?" narrative the media is pushing. We have seen "Trump is a plutocrat", "Trump worked with Russia", which doesn't really fit with "Trump doesn't want to be president', and now we have "Trump is mentally unfit".
But none of this matters, because we are living in a world where the subject of the story (Trump) and the narrator (the media) are both liars.
I believe, Trump should submit to an independent examination of his mental health and release the results to the public and while I don't believe the media and the president's enemies would believe any results, those with an open-mind might.
The details:
— Micheal Wolff's "Fire and Fury" has fueled speculation that the president is out of touch and mentally unstable.
— The political world has been engulfed in flames over this story, with no supporting evidence that the narrative is true.
— Democrats on Capitol Hill were briefed by a psychiatrist who said Trump's mental state poses a danger to the nation, even though she never examined him.
— The American Psychiatric Association guidelines forbid members from making a diagnosis of a patient without an examination, but media outlets repeated her claims anyway.
Dale Jackson hosts a daily radio show from 7-11 a.m. on NewsTalk 770 AM/92.5 FM WVNN and a weekly television show, "Guerrilla Politics," on WAAY-TV, both in North Alabama. Follow him @TheDaleJackson.