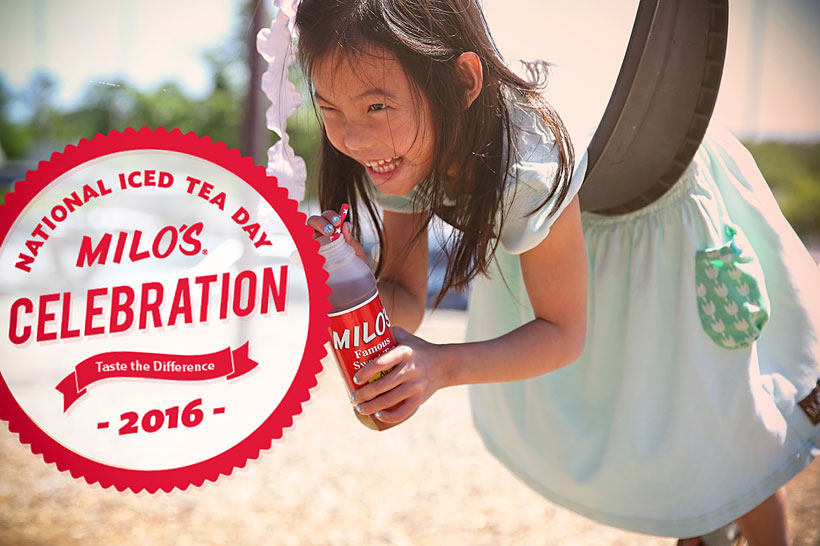 When Milo Carlton came home to Birmingham, Alabama, after World War II and served the first cup of fresh-brewed iced tea at his new business, he had no idea that 70 years later local fans would be so obsessed with the sweet beverage that it would become a city icon. Nor could he dream that one day his family would be serving his famous tea recipe across the United States. Today, the founder's granddaughter, Tricia Wallwork, directs the expanding national business as CEO while customers as far away as Alaska enjoy the original Milo's Famous Sweet Tea recipe along with a variety of others, including a brand new line of organic teas.
Wallwork credits today's success of teas produced by the family-owned business to the trusted reputation for quality her grandfather created.
"Milo's was a natural product before it was cool. When my parents started bottling my grandfather's tea to sell outside the restaurants, they could have taken short cuts by adding preservatives or acids," explains Wallwork. "They didn't because it would have compromised the taste and quality of Milo's. Most ready-to- drink teas on the market today use concentrates or powders for tea "flavor" and add colors, acids, preservatives and other non-food ingredients that can sit on the shelf for months or even years to make it seem like real brewed tea."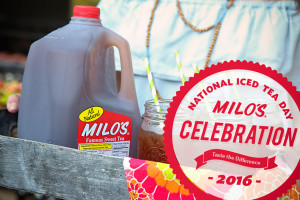 People often ask, 'why is your tea so much better?' she says. "The answer is simple – Milo's is better tasting and better for you because it is fresh brewed from premium tea leaves without preservatives or acids."
Recently at the North American Tea Championship in Los Angeles, Milo's Famous Sweet Tea swept the 'Ready to Drink Sweet Tea' category with Milo's Famous Sweet Tea winning the top spot. Two additional winners were part of Milo's four new USDA-certified Café Style Organic Teas, available in the refrigerated section of stores across the country.
Packaged in 59-ounce carafes, Milo's Café Style Organic Teas are fresh brewed from custom-blended organic tea leaves and sweetened with organic cane sugar or a blend of organic cane sugar and organic stevia.
"Listening to our loyal fans is at the core of Milo's philosophy. It's what makes developing new products exciting because we know that ultimately it's the customer we are focused on," said Wallwork.
The newly introduced Café Style Organic Teas – Sweet, Light Sweet, Green Citrus and Light Green Citrus flavors – are fresh brewed from custom-blended organic black and green tea leaves, containing no preservatives or additives.
Milo's Café Style new Sweet and Light Sweet Teas are the organic complement to Milo's Famous Sweet Tea that founders Milo and Bea began brewing and selling 70 years ago. Green Citrus and Light Green Citrus Teas are the company's first green tea offerings.
The USDA National Organic Program has verified that the ingredients and the brewing and bottling processes all comply with the U.S. Department of Agriculture organic regulations. Milo's Café Style Organic and Famous Teas are refrigerated, fresh brewed and free of preservatives.
(Story continues below image)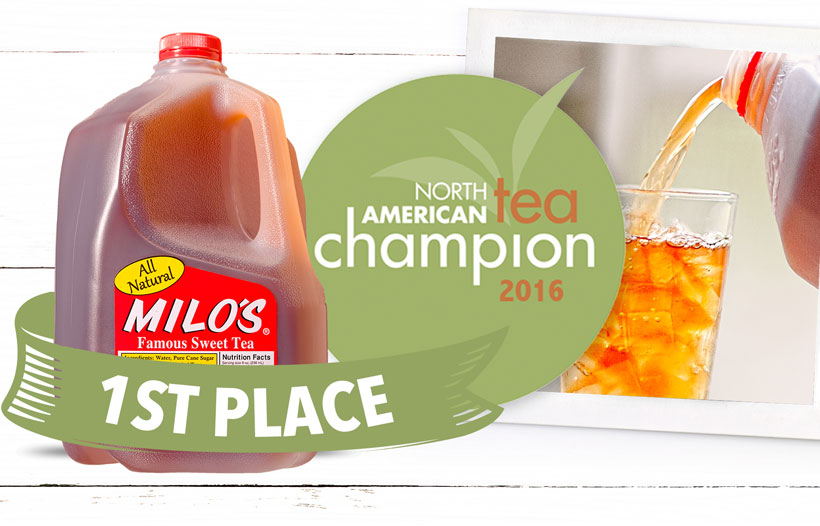 Milo Carlton's philosophy was simple: "Use high quality, fresh and natural ingredients, listen to your customers and never sacrifice taste." Today, 70 years later, the same focus remains true and the results are still sweet.