Yellowhammer Multimedia is publishing its list of Alabama's most powerful and influential political leaders.
Taking into account conversations with political insiders, as well as the most recent developments in politics and public policy, the list is meant to recognize the top individuals in government and politics who leverage their power and influence on behalf of those they represent and the Yellowhammer State.
The ranked list is being released in five segments. Numbers 41-50 came out on Monday, 31-40 came out on Tuesday, and 1-10 will finish the week out.
Welcome to a peek behind the curtain.

Steve Clouse, Alabama House of Representatives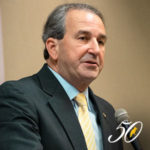 What we said in 2021: Clouse carries all the qualities of a statesman. He is patient, prudent and experienced.
A statesman Clouse certainly is. The veteran lawmaker is currently working on his 27th year of service in the Alabama House of Representatives.
In a line of work where seniority typically reigns supreme, Clouse has made the most of his tenure in the legislature's lower chamber as chairman of the powerful House Ways and Means General Fund Committee.
This year's regular session saw Clouse usher through a $2.7 billion general fund budget, the largest in state history.
Having your hands on the state's purse strings alone is a qualifying factor in being listed among the state's most power and influential political figures.

Mike Cole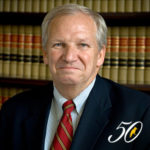 What we said in 2021: It feels as if every year we utilize this space to describe in some way the stealthy nature by which Mike Cole goes about his business of influencing the political process in Alabama. Then, throughout the subsequent 12 months, we discover more previously unknown issues or situations through which he is moving the needle on behalf of his clients.
Nothing has changed in the past year for Mike Cole. He is firmly planted among Alabama's premier governmental affairs professionals.
Decades of experience in Yellowhammer State politics have given him an innate ability to see the direction an initiative or campaign will take well before it happens. There is nothing Cole has not seen before in Alabama politics and policymaking. That's incredibly valuable to clients involved in a wide swath of issues ranging from healthcare to energy to economic development to county and municipal government.
With every year that passes, Cole solidifies his place in the Alabama lobbying hall of fame.

Ginger Avery-Buckner, Alabama Association for Justice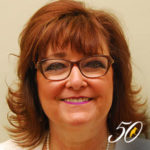 What we said in 2021: Channeling her tenacity towards advocacy and awareness of anything which could affect her members, Avery-Buckner has exactly what it takes to run the state's leading legal organization. The impact of Avery-Buckner's work continues to be felt throughout Alabama politics and its court system.
For better or worse, statehouse politics can involve a lot of trickery. Deflection, deception, flattery, hollow promises, gamesmanship, subterfuge and manufactured alliances – it's all swirling at the statehouse.
And none of it works on Ginger Avery-Buckner.
Her ability to sort through all the nonsense and know exactly what needs to be done on behalf of the members of her organization is uncanny. Part of it is her smarts. Nothing gets past her. Part of it is also an unusual ability to read people. It's almost like she can look right through some to discern their intentions.
In the cut-throat world of statehouse politics, Avery-Buckner's formula for success continues to deliver for the Alabama Association of Justice.

Bobby Singleton, Alabama State Senate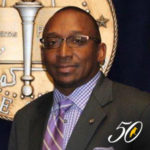 What we said in 2021: A commanding presence at the microphone in the well of the chamber, lobbyists and staffers – as well as many of his fellow senators – never quite know whether he is speaking from the heart or with the wink of an eye.
If any political science professors in Alabama wanted to teach their students how state government really works, they would bring Bobby Singleton in as a guest lecturer.
Singleton, the current senate minority leader, knows when to push and when to pull. He knows when to make his stand and when to go along, to get along. Being the minority leader in a chamber controlled by a supermajority is no easy task.
Yet, Singleton has carved out a highly influential position in the state senate. For senators and lobbyists alike, he can at the same time be entertaining and a headache.
That's all part of the curriculum for this professor of power and influence.

Mary Pat Lawrence, Protective Life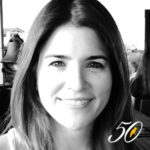 Mary Pat Lawrence has enjoyed a seamless transition from D.C. power player to one of the most influential members of Alabama's business community on the state government level.
If you are an aspiring candidate for a top-tier office and you are not seeking out Lawrence, then you are just not doing it right.
In her role as senior vice president for government affairs, she oversees all of the government and regulatory issues for Alabama insurance giant Protective Life. That's a huge undertaking considering the company, headquartered in Birmingham, maintains $120 billion in assets and employs more than 3,000 people across the country.
A leader in Birmingham's business community, Lawrence is also connected with every major race or policy effort that happens throughout the state of Alabama.
Lawrence has positioned herself to prosper in the field of Alabama politics far into the future.

Bill Poole, Office of the Governor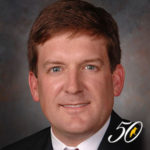 What we said in 2021: Any time a trade association or principal has a crucial bill that they need pass, their first thought is to see if Poole would carry the legislation. He's simply the best at what he does. The only question left about Poole is, "What's next?"
It turns out what was next for Bill Poole was accepting an offer to serve as finance director and senior advisor for Governor Kay Ivey.
Less than a year ago, the Tuscaloosa lawyer was wrapping up the appropriations process for an $8 billion state education budget. As chairman of the powerful House Ways and Means Education Committee, Poole oversaw the largest pot money in state government.
The talented public servant is now charged with funding the operation of state government and all of its agencies and programs. That amounts to a lot of money being sought by very few people.
Lobbyists better prep their clients that Poole will be polite, respectful, insightful and engaged, but he rarely commits to anything without intense thought and never, ever shows his hand.
Add in Poole's status as senior advisor to the governor, and it is obvious that Yellowhammer's 2021 Power of Service award recipient has extended his sphere of power and influence.

Josh Blades, Bradley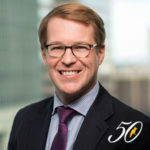 What we said in 2021: Blades has an ability to think about issues and their impact more globally than most, and he could just as easily be running a business or an organization as he could be doing his present job as one of Alabama's top lobbyists.
Josh Blades is a rare breed of lobbyist whose skill set is so broad that it translates into a heightened level of effectiveness, and thus, into power and influence.
If there was such a thing as a five tool governmental affairs professional, Blades would be it.
Communication skills, policy chops, process knowledge, relatability and integrity are all part of the package for Blades. The fact that he has chosen to deploy these traits for use in the lobbying world has given him a distinct advantage.
Blades is as impressive speaking in front of 300 people as he is dissecting a piece of legislation in the corner of the hallway in the statehouse. So, it's no surprise that major wins for his clients have followed.

R.B. Walker, Alabama Power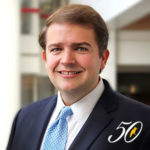 What we said in 2021: Walker is driven to succeed. There are no days off for him. Frankly, there may not even be any hours off. The number of leaders and influencers with whom Walker has built a lasting relationship could fill Bryant-Denny to the brim.
With every year that passes, R.B. Walker gets closer and closer to the mythical category of "there'll never be another one like him."
It's tough to burden someone with that expectation while they are only in the first half of their career. At the same time, the fact that it's in play is a testament to Walker's place among Alabama power players.
What makes Walker so unique is a relentless approach, larger-than-life personality, a mind which seems to operate in hyperdrive and an intense focus on the mission of his company.
In fact, he is so singularly focused that he cannot be bothered with celebrating any of the endless strings of successes with which he is involved. When Walker gets a win, he's onto the next challenge immediately.
Buy stock in Walker if you haven't already.

Ted Hosp, Blue Cross Blue Shield of Alabama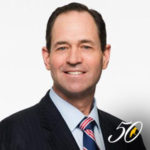 What we said in 2021: Practicing lawyers generally do not have the best grasp of politics and the policymaking process. Ted Hosp has been an exception throughout his career.
Now that he has a few years under his belt after transitioning from private practice into his current job as vice president for government relations at BCBS of Alabama, Ted Hosp has become a leading voice for the business community in its interactions with state politics.
Hosp's range of activity includes a close, working relationship with the Business Council of Alabama. When Alabama's employers want to chart a course for a critical policy fight, Hosp as reserved seating at that exclusive table of strategists.
Few corporate power players have as much knowledge of statehouse politics as Hosp does, and he is relied upon to provide some rather detailed counsel to policymakers on legislative matters and executive orders.
When the company you work for has more than 3 million members and employs more than 3,500 people, it is imperative that you stay engaged in every corner of state government. That's exactly what Hosp has done.
Dave Stewart, Bradley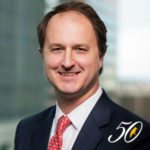 What we said in 2021: He has been successful in business, on Capitol Hill, as chief of staff to the governor of Alabama and now heading up the governmental affairs practice for one of the Southeast's largest law firms. And, still, Stewart has shown an unwavering focus on delivering for his clients and moving his home state of Alabama forward.
The most valuable political commodities for elected officials and policymakers are Alabama jobs. Keeping jobs means political survival, while growing jobs leads to opportunities for advancement.
And the specialist who can help create a fertile environment for those jobs enjoys significant power and influence in Yellowhammer State politics.
That's the position in which Dave Stewart has firmly entrenched himself. He has cultivated a lobbying practice in high demand among those seeking to grow Alabama's economy.
Stewart has become the go-to lobbyist on economic development issues in Alabama. Individuals, companies and coalitions, alike, make a beeline to him whenever they need representation on anything affecting the state's ability to recruit jobs and provide a more hospitable environment for the ones we have.
When Stewart walks into a room to discuss an issue with other power players, they immediately know it carries high stakes for the state.
Yellowhammer will host a reception to honor the Power & Influence 50 on May 12th at 6pm in Montgomery.  Email Courtney@yellowhammernews.com for details.
Don't miss out!  Subscribe today to have Alabama's leading headlines delivered to your inbox.