It would stand to reason that the most powerful and influential media outlet in Alabama would have a keen sense of which state political figures fit the same bill.
That's why Yellowhammer Multimedia, once again, is publishing its Power and Influence 40.
Taking into account countless conversations with political insiders, as well as the most recent developments in politics and public policy, the list is meant to recognize the top individuals in government and politics who leverage their power and influence on behalf of those they represent and the Yellowhammer State.
The ranked list is being released in four segments. Today we announce the individuals who comprise numbers 1 through 10. Numbers 31-40, 21-30 and 11-20 have already been published.
Welcome to a peek behind the curtain.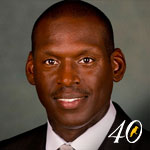 10. Quentin Riggins
What we said in 2019: The work Quentin Riggins does outside of politics would probably land him on any list of influential Alabamians. He is a pillar of the community and has involved himself in a myriad of different causes aimed at improving his home state.
Quentin Riggins has charted a remarkable path for himself to reach the heights of Alabama's corporate community.
He can now point to more than 25 years of experience which has led to his current position as senior vice president of Governmental and Corporate Affairs at Alabama Power.
Riggins has served as a member of a governor's cabinet, a senior staffer for a Speaker of the House and a senior vice president of the Business Council of Alabama. Then he did what most would do with that impressive resume — he built a private governmental affairs practice.
But Riggins did not stop there.
He instead entered the corporate world where he now leads Alabama Power's extensive state and federal government relations program. He also coordinates the company's grassroots and corporate relations effort throughout the state and nation, a critical function for a company with 1.4 million customers.
One of the truest ways to gauge power and influence is to look at how many "so goes this, so goes the state" entities and issues with which someone is involved.
Riggins has many.
The reason is that when leaders want to add heft to their effort and ensure its success, they tap Riggins.
There is a palpable reverence shown toward Riggins by his peers and the next generation of governmental affairs professionals. The fact is that they know power and influence when they see it.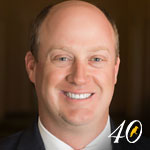 9. Will Ainsworth
What we said in 2019: Ainsworth has displayed poise and wisdom well beyond his years, and the result is a lieutenant governor who has become a kingmaker rather than an afterthought. … His career is still just getting started, and Ainsworth will be elected to whatever job he wants in 2022.
We said it when he took Montgomery by storm after his election in 2018, and we'll say it again: Will Ainsworth has completely transformed what a lieutenant governor can be — and accomplish — in a role that has largely been scoffed at by insiders over the past two decades.
Already a statesman at his young age, Ainsworth has quietly but rapidly become an out-front leader on some of the policy issues most important to the present and future of the Yellowhammer State. Whether it be chairing the Alabama Military Stability Commission and the package of pro-military bills he spearheaded to enactment this session, leading the charge to reopen the economy last spring, or heading up the 21st Century Workforce Commission, Ainsworth has made a name across Alabama as a pro-jobs conservative willing to tackle thorny, in-the-weeds policy challenges.
However, he has also started to grow a national profile, including as chair of the national Aerospace States Association and by bringing the National Lieutenant Governors Association annual meeting to Alabama for only the second time ever.
The world is his oyster, and it is only a matter of time before Ainsworth makes the leap to serve as governor or a United States senator. He has said that he will not run for the Senate this coming cycle, nor will he run against Gov. Kay Ivey, yet his endorsement will be at the top of the list for any candidate in 2022.
Ainsworth is well-positioned to be one of Alabama's most powerful and influential people for decades to come.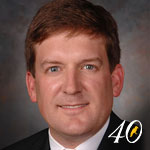 8. Bill Poole
What we said in 2019: Bill Poole might just be the most powerful non-Speaker member of the Alabama House of Representatives. Ever.
Somehow, Bill Poole has outdone himself again.
As chair of the House Ways and Means Education committee, Poole has inherent power and influence. However, it is how he wields these responsibilities — and how he conducts himself on an interpersonal level — that makes him stand out above every other legislative chairperson, without exception.
We're going to have more to say about him in the coming weeks, but know this: Bill Poole is in the type of rarified air that few before him have ever walked. Across party lines, by lobbyists and constituents alike, year after year, Poole earns the unquestioned respect and trust of everyone who watches him work for the people of Alabama. And he does it all without fanfare or fuss.
It's time the University of Alabama, his alma mater, cuts a new "Where Legends are Made" commercial that shows a highlight reel of Poole's legislative accomplishments — although that would be impossible in a 30-second spot.
This session alone, he has shepherded the largest-ever education budget in state history to passage, sponsored a bill signed into law reauthorizing and improving vital economic development incentivizes, and — through his chairmanship of the Alabama Innovation Commission — is one step away from passing two related bills to help grow the state's tech and entrepreneurial ecosystems.
Any time a trade association or principal has a crucial bill that they need pass, their first thought is to see if Poole would carry the legislation. He's simply the best at what he does.
The only question left about Poole is, "What's next?"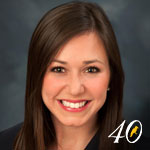 7. Katie Boyd Britt
What we said in 2019: Britt has brought an energy, an excitement and an optimism back to BCA through her buoyant leadership. Through vision, determination and an undefinable charisma, she is setting the organization and its member companies up for unparalleled successes. However, her personal star also shines brightly. People are mentioning Britt at the very top of the list of contenders to succeed U.S. Senator Richard Shelby, whenever the venerable senator does decide to call it quits.
Well, when you're right, you're right.
Britt was thrown into the fire in 2019 when she took the helm as president and CEO of the Business Council of Alabama. And, like the phoenix out of the ashes, her vibrant leadership has seen the BCA reborn anew, transformed for the betterment of its member businesses and hardworking families across the state of Alabama.
Very quietly, Britt has rebuilt BCA piece-by-piece into an organization that in mission and function is totally different from just three years ago. While still operating as the state's foremost advocacy organization for businesses of all sizes and sectors, Britt's BCA has also become more member-facing, now putting an overarching priority on ensuring Alabama businesses have the resources, tools and expertise at their fingerprints to thrive in a 21st-century economy.
Her tenure at BCA has coincided with record bests for Alabama in key economic measurables, including unemployment and businesses confidence.
However, while she has certainly helped make the good times even better when it comes to the state's recent success, her legacy at BCA might boil down to the past 14 months, as Britt was the tip of the spear when it came to tirelessly advocating for businesses and employees during the historic challenges of the COVID-19 pandemic.
While the list of initiatives, conversations and meetings Britt was an integral part of on behalf of Alabama jobs this past year or so could fill a chapter in a book, there is one example that cannot be passed up. Britt launched and championed the Keep Alabama Open campaign in November; as other states shut down, this effort led to our state staying open safely and responsibly, allowing hardworking Alabamians to safeguard their lives and livelihoods.
The results are clear. Alabama currently boasts the lowest unemployment rate in the Southeast and one of the best in the nation. Meanwhile, the state's COVID numbers are also among the nation's lowest. We're open for business and poised to bounce back to reach greater heights than before the pandemic.
Britt is Alabama's brightest rising star, and regardless of what comes next, her continued leadership is a reason for optimism that our state's best days are ahead.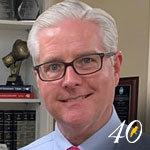 6. Greg Reed
What we said in 2019: When you get into the upper echelon of power players, distinguishing traits become even more important. Greg Reed has exhibited many on his way up the tower of influence and into the position of majority leader for the Alabama Senate.
What we said in 2019 no longer holds true for Greg Reed.
To clarify, the part about him having distinguishing traits of a power player is truer than ever. However, Reed has taken that last giant leap in his chamber and now serves as the president pro tempore of the Alabama Senate.
Having assumed the office earlier this year, Reed is now the most powerful member of the legislature's upper chamber.
None of this is a surprise, either. He is a natural leader who has a discernible presence about him. And now he is running the show.
As pro tem, he oversees every aspect of the legislative process in the Senate. From committee assignments to legislative priorities to the time of adjournment. Reed is in control.
In 2011, a swell of new legislators flooded the halls of the statehouse after having been elected the previous fall. Reed is the first among them to rise to the top of the power structure in their respective chambers.
Hindsight makes it plausible to have pegged Reed as the first to do so. He entered the building confident in his abilities and his having earned the right to be there. But not too confident in the way that would create problems with his colleagues.
Reed understands the political process in a way that few others do. Furthermore, he is highly attuned to the public policy challenges which Alabama currently faces and has a knack for carefully weighing solutions to any problem. He is particularly adept at understanding the state's economic and workforce needs.
Only a few months into the job, these things probably forecast his leadership style in the years to come. What is certain is that Reed now occupies elite status among Alabama's most powerful and influential people.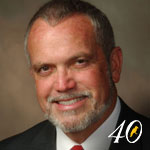 5. Joe Perkins
What we said in 2019: Joe Perkins is unspeakably powerful and influential. So much so – and in such a way – that we probably should not even be speaking about it.
One cannot help but marvel at the depth and breadth of Joe Perkins' impact on Alabama politics.
It is especially remarkable considering his specialized approach. In practical terms, it is difficult to describe what he does because discretion is so fundamental to his business model.
Perkins is Alabama's top political and corporate strategist. That much we do know.
While a visible client list exists only behind the tightly secured walls at Matrix, Perkins' firm which he founded, he is known to represent a variety of interests. These run the gamut from some of the state's largest companies to individuals who sought him out because they had a problem to solve.
With a reputation for having nearly unlimited intellectual capacity, he is constrained only by the number of hours in a day.
The tools he has at his disposal are both comprehensive and largely uncatalogued. There are entire collections of people, companies and interests which he quietly guides to the ultimate benefit of his clients.
A wide range of campaigns, initiatives and public and corporate policy have been shaped by Perkins' involvement in recent years even as the man and his methods fall more into the realm of the mysterious.
Perhaps reputation truly is the cornerstone of power.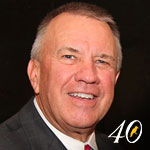 4. Mac McCutcheon
What we said in 2019: McCutcheon has dedicated his life to the people of Alabama. From protecting and serving as a career law enforcement officer in Huntsville to leading the rambunctious lower chamber of the Alabama legislature, McCutcheon has led with integrity and compassion every step of the way.
The 66th speaker of the Alabama House of Representatives has become a stalwart leader during some of the state's most trying times in recent memory.
Mac McCutcheon's ability to project stability and follow a common-sense approach to governing has led to gains for the Yellowhammer State and to his own strengthened position in the speaker's chair.
McCutcheon is one of the all-time good guys who (oh, by the way) controls coveted committee assignments and the legislative process.
He hails from the technology-rich Tennessee Valley, and he has a healthy respect for the aerospace and defense industry, its benefit to the state and its importance to America.
This may partly explain why McCutcheon feels so strongly about responding to Alabama's infrastructure needs to keep pace with the demands of a 21st-century economy.
He also listens to his members, though. As speaker of the House, he has been responsive to the needs of his members – a crucial aspect of holding down one of the single most powerful positions in Alabama. That's why when there are roads and bridges across the state that need attention, or gaps in broadband access, McCutcheon thinks big to fix the problem.
His legacy is beginning to take shape as that of a public servant with a sincere desire to utilize his power and influence for the betterment of his entire state.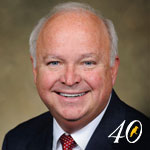 3. Jo Bonner
What we said in 2019: There are very few people who have served Alabama in a more exemplary way this century than Jo Bonner. Congressman. Vice-chancellor for the University of Alabama System. And now the immensely powerful and influential chief of staff to Governor Kay Ivey.
Jo Bonner is one of the most gifted power players the state has seen in a long time.
His versatility in the political world is virtually unmatched. He was a five-term congressman from the Gulf Coast and served as vice chancellor in the University of Alabama System.
He could easily be a candidate for a major statewide office. In our analysis of potential U.S. Senate candidates earlier this year, we wrote of Bonner, "He exudes statesman qualities."
In the next sentence, we wrote, "He has been as active on Alabama's pressing issues as possibly any chief of staff to the governor, ever."
Therein lies the reason for his sky-high position on this list and maybe the reason why he would resist a return to electoral politics. Bonner is as powerful and influential as anyone who has been similarly situated inside of a governor's office.
Governor Kay Ivey's unwavering trust in Bonner is the foundation of his elevated status. Ivey counts on Bonner to implement her agenda on a daily basis.
Seldom does one person in politics have the skill set Bonner possesses. He has a mastery of political communications and a thorough understanding of public policy. Following years of exposure to national political figures, he is awed by very little.
Known as a stickler for always having a plan of action, Bonner assuredly has designs on his next power move.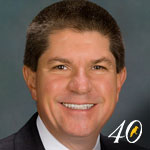 2. Zeke Smith
What we said in 2019: One of the most impressive and useful traits that Smith displays is an unmatched capacity. His knowledge of Alabama Power's massive operation extends to every corner of its business. Layered on top of that is a continual awareness of Alabama's political climate, its power players and what makes each tick.
In the governmental affairs domain, Alabama Power is at the top of its game.
Zeke Smith, as executive vice president of External Affairs, has overseen the company's current run of success as the state's leading corporate citizen in politics and public policy.
Smith is tasked with a vast array of responsibilities all of which have an appreciable impact on his company's position with policymakers and elected officials. Everything from lobbying to public relations to regulatory affairs to charitable giving falls on Smith's desk.
Each of those areas of the company's activity are intertwined with the next which is why handling them requires the type of comprehensive approach that Smith has employed.
The Alabama Engineering Hall of Fame inductee has assembled a team of unrivaled talent and installed an aggressive but well-planned process befitting his background.
Smith has an innate ability to see over the horizon and understand the conditions which will impact his company's mission to grow Alabama's economy, create jobs and broaden its customer base. Always looking for avenues to improve the state's competitive advantages, he was appointed by the governor to chair Alabama's Workforce Council, and he serves on the College and Career Ready Task Force.
He fields a steady stream of calls from those wanting to enhance their own positions on the political ladder. Elected officials and other power players around the state have taken notice of Smith's leadership on issues they know will help them.
To paraphrase a well-tested maxim, much is to be gained from the dependence of others on one's power and influence.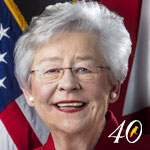 1. Kay Ivey
What we said in 2019: Governor Kay Ellen Ivey will go down as one of the most consequential leaders in Alabama history. And she's not even close to being finished yet. From the second she put her hand on the Bible and became the state's 54th governor, Ivey has been laser focused on governing and nothing else.
It has been nearly four decades since Alabama has seen a brand as strong as Kay Ivey's in state politics.
After 20 consecutive years holding statewide elected office, Ivey remains wildly popular and seemingly unsusceptible to attacks aimed at diminishing her standing. Her lofty approval ratings have given her the freedom and confidence to engage on some of the most precarious issues the state is facing.
Ivey kicked off her first full term in office by taking control of a long-awaited infrastructure initiative, tapping into her vast reserve of political capital to pass the Rebuild Alabama Act. She has tackled other thorny issues such as updating the state's prison system and expanding broadband access. Her handling of the COVID-19 crisis has drawn praise from both ends of the political spectrum.
Ivey has now found her next major undertaking in the form of the comprehensive gambling legislation. Her elevated involvement has been pivotal to the movement of the package through the Alabama Legislature.
There is a long list of individuals who have thought they could get the upper hand on Ivey. It is difficult to even find one of them for whom it ended well. That's one of the classic traits of a truly powerful and influential person.
With reelection in 2022 all but assured, the Ivey brand is poised to assume a place of high honor in the pantheon of Alabama politics.
See 31-40 here.
See 21-30 here.
See 11-20 here.
Don't miss out!  Subscribe today to have Alabama's leading headlines delivered to your inbox.