It would stand to reason that the most powerful and influential media outlet in Alabama would have a keen sense of which state political figures fit the same bill.
That's why Yellowhammer Multimedia, once again, is publishing its Power and Influence 40.
Taking into account countless conversations with political insiders, as well as the most recent developments in politics and public policy, the list is meant to recognize the top individuals in government and politics who leverage their power and influence on behalf of those they represent and the Yellowhammer State.
The ranked list is being released in four segments. Today we announce the individuals who comprise numbers 21 through 30. The first segment, numbers 31-40 has already been published.
Welcome to a peek behind the curtain.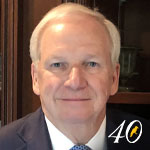 30. Mike Cole
What we said in 2019: He's a big-game hunter when it comes to clients. Cole counts some of the state's largest employers among his client base. His roots in Huntsville have allowed him to serve as a go-to connection in Montgomery for many of the state's tech leaders.
It feels as if every year we utilize this space to describe in some way the stealthy nature by which Mike Cole goes about his business of influencing the political process in Alabama. Then, throughout the subsequent 12 months, we discover more previously unknown issues or situations through which he is moving the needle on behalf of his clients.
This is one of the surest measures of determining someone is in the upper echelon of the industry. Very quietly being a serious mover and shaker keeps the competition off-guard and creates a clearer path for your clients to achieve success.
Look closely enough, and you will find that Cole delves into everything from health care to utility regulation to economic development to county and municipal issues.
With his vast experience, and the manner in which he goes about his work, Cole will remain one of Alabama's power players for as long as he so desires.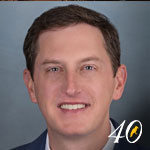 29. Clay Scofield
Clay Scofield is becoming a regular on lists in Alabama politics.
He first appeared earlier this year on a list assessing the likelihood of potential U.S. Senate campaigns. At the time we wrote, "He is still young with plenty out ahead of him, but the man is a pure political animal."
The reality is that the newly-installed Senate Majority Leader will see himself included in any sort of list judging stature among the Yellowhammer State's political leaders.
Scofield has championed the cause of rural broadband expansion, one of the state's most pressing public policy needs. He also relishes both the operational aspects of politics and the behind-the-scenes maneuvering required to gain traction in the legislature's deliberative body.
Regardless of whether he maintains his track on the state level or diverts to the federal level, Scofield will have "plenty out ahead of him."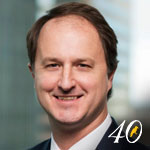 28. Dave Stewart
What we said in 2019: Dave Stewart has laid out the blueprint for how a law firm's lobbying practice can prosper and leverage influence in every corner of state government. In doing so, he has led his firm's governmental affairs practice to entirely new heights.
One would think there is not a whole lot left for Dave Stewart to conquer.
He has been successful in business, on Capitol Hill, as chief of staff to the governor of Alabama and now heading up the governmental affairs practice for one of the Southeast's largest law firms. And, still, Stewart has shown an unwavering focus on delivering for his clients and moving his home state of Alabama forward.
Tackling economic development, tax laws, education policy and more on behalf of international businesses and local initiatives, there is no issue or corner of state government out of Stewart's reach.
At this point in his career, Stewart has the expertise to solve almost any problem a client brings through the door with his eyes closed. That's how someone keeps a standing reservation on a list like this.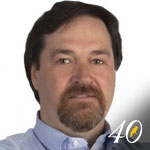 27. Steve Raby
North Alabama is riding a hot streak, and Steve Raby is emblematic of its rise in recent years.
The Huntsville-Madison area is home to the Speaker of the House, as well as his trusted confidante and savvy political operator – Raby.
Unsurprisingly, Raby represents some of the key entities in the area and has ensured their priority status in the policymaking process.
One of Raby's strengths is his ability to convey to legislative leadership the electoral implications of each of their major moves. And his work on state-level House races puts him in an exceptional position relative to his peers in the industry.
Putting together that special combination of relationships and added value makes Raby an extraordinarily powerful and influential figure.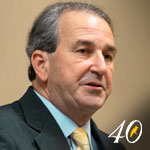 26. Steve Clouse
What we said in 2019: This veteran cat wrangler oversees one of state government's biggest annual headaches – the general fund – for the House.
Serving as chairman of the General Fund Committee brings with it the requisite power and influence to receive the label of top-shelf power player. The general fund is a $2.4 billion state budget, and Clouse shepherded through his chamber the largest-ever version of it this session.
Clouse carries all the qualities of a statesman. He is patient, prudent and experienced.
However, he also knows when to draw the line and tell a stakeholder, agency head or fellow legislator to take it or leave it.
Those traits keep him among the state's most powerful and influential year after year.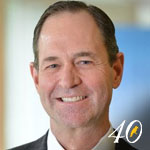 25. Ted Hosp
What we said in 2019: Hosp has probably written more pieces of legislation that are now Alabama law than anyone in the statehouse would like to admit.
Practicing lawyers generally do not have the best grasp of politics and the policymaking process.
Ted Hosp has been an exception throughout his career. He has an acute understanding of what it takes to protect or advance a client's interest in what can be a complex web of personalities and methods.
And this is the reason why he has gone from serving as the lead partner for the Maynard, Cooper & Gale governmental affairs practice to vice president of governmental affairs for Blue Cross and Blue Shield of Alabama, a company that has 3 million members and employs 3,600 people.
As Hosp has gotten busy delivering wins for Blue Cross, his position in politics continues to strengthen.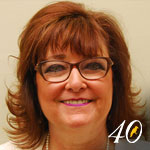 24. Ginger Avery-Buckner
What we said in 2019: Gifted with a friendly, engaging personality, she can flip to all-business mode in a hurry in front of someone whose issue contains the wrong color-code on her legislative spreadsheet.
Maybe this has been stated before: "Practicing lawyers generally do not have the best grasp of politics and the policymaking process."
In fairness to Avery-Buckner's Alabama Association of Justice members, politics is not their business. They are litigators. Their expertise lies in their ability to operate within the civil justice system.
But, goodness, have they found the right person to represent them inside the political process.
Channeling her tenacity towards advocacy and awareness of anything which could affect her members, Avery-Buckner has exactly what it takes to run the state's leading legal organization.
The impact of Avery-Buckner's work continues to be felt throughout Alabama politics and its court system.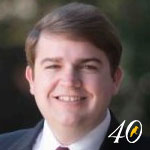 23. R.B. Walker
What we said in 2019: Walker's profile could easily have been something drawn up in a lab. He is tenacious in pursuit of results, disciplined in his approach and never distracted by the noise that can often consume the energy of others in the world of state governmental affairs.
R.B. Walker is well on his way to indelibly stamping his name into Alabama political lore the way several others on this list already have.
Walker is driven to succeed. There are no days off for him. Frankly, there may not even be any hours off. The number of leaders and influencers with whom Walker has built a lasting relationship could fill Bryant-Denny to the brim.
And the quantity of information Walker absorbs in a day exceeds that which most governmental affairs professionals gather during an entire legislative session. It's how he is essentially able to capture satellite imagery of the political landscape and properly equip Alabama Power to make policy decisions.
Subsequent generations of political players are going to talk about Walker and his power and influence.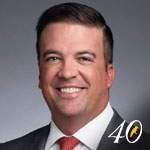 22. Clay Ryan
What we said in 2019: The University of Alabama might soon need to make room for another star in its "Where Legends Are Made" lineup.
Clay Ryan's inclusion on this list of the state's most powerful and influential political figures was one of the easiest calls.
When any serious candidate decides to run for political office in the Yellowhammer State, it does not take long before they are attempting to gain an audience with Ryan.
And the text of his title as Senior Vice Chancellor for External Affairs does not even do his role proper justice. Ryan is the gatekeeper for one of the state's largest employers when it comes to all things related to politics and economic development. Also charged with oversight of the System's public relations effort, there are times when carefully crafted messages come directly from him.
Ryan will undoubtedly return to his position on this list on an annual basis.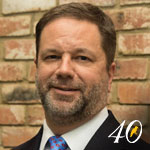 21. Dax Swatek
What we said in 2019: In the same way Frank Stitt rolls up his sleeves when asked to plan a seven-course meal, Swatek is the guy people come to when they want to know all the ingredients to success and stay six steps ahead the whole time.
Dax Swatek is committed to the process.
Whether earlier in his career when he was a sought-after campaign consultant, or in the succeeding years as he built an impressive lobbying practice, his strength has been found in a natural ability to chart a path for success on behalf of his clients.
Swatek's experience has allowed him to occupy some rather exclusive territory when it comes to merging electoral politics and public policy.
He is skillful at interpreting complex polling data and using it to gain the upper hand in a policy fight. Through his campaign experience, he has developed a knack for sharp messaging which has proven vital to clients and sets him apart from many other lobbyists.
Armed with a high-profile client list and the smarts it takes to deliver, expect Swatek to continue being a major player.
Check back on Thursday for the next segment: 11-20
See 31-40 here.
Don't miss out!  Subscribe today to have Alabama's leading headlines delivered to your inbox.