20 years after the vote to close Fort McClellan, officials are making progress toward a revival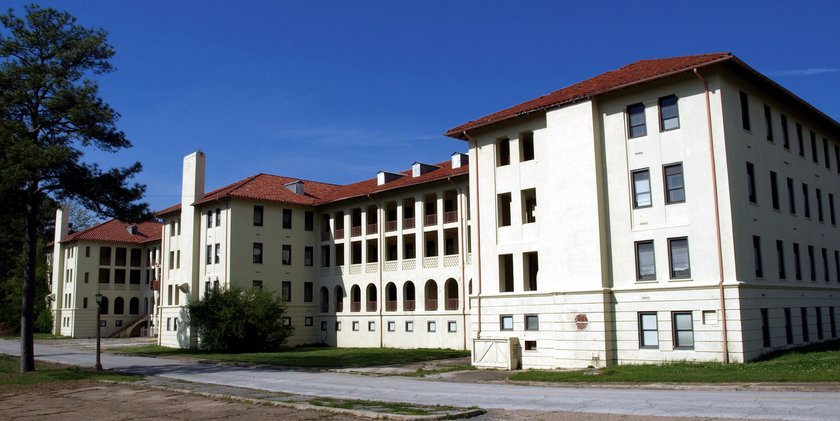 The U.S. Army played taps to Fort McClellan years ago, but the property may be on the verge of a new type of reveille.
Located in the foothills of the Appalachian Mountains, Fort McClellan is known mostly for its long run as an Army training camp, producing soldiers and officers of the Chemical Corps, Military Police and other ranks. For more than 81 years, thousands of American troops spent time at the Anniston base.
These days the soldiers are gone, families have relocated and the once booming community is searching to regain its glory.
After the 1980s, with shrinking defense budgets and ever-increasing costs, the U.S. military was forced to look for opportunities to decrease expenses. Officials on the Base Realignment and Closure Commission (BRAC) concluded the fort should be closed in the early 90s.
After unsuccessful votes in 1991 and 1993, this year marks the 20th anniversary of the BRAC decision to permanently close the fort in 1995. The official closing ceremony was held on Fort McClellan on May 20, 1999.
In response to decaying former military bases in the state, then-Gov. Bob Riley signed a new law in 2009 authorizing development authorities to oversee development of property on military installations that were closed as the result of BRAC actions.
The McClellan Development Authority was created and charged with overseeing the economic development and growth of McClellan. In spring 2010, the MDA became a non-profit public corporation charged with the future economic development of the former fort.
Since the MDA began overseeing the redevelopment of McClellan, more than 3,100 acres of property are back in use, 3,000 are currently available for sale, and a little more than 3,000 acres are set to go up for sale in the next three to five years, according to Robin Scott, MDA executive director.
Phil Webb, owner of Webb Concrete and Building Materials, an Anniston based company with locations across East Alabama, serves as the chairman of the MDA.
"To me it is all about job creation and the redevelopment of McClellan," Webb said. "The process takes time but there are a lot of accomplishments to be proud of."
Since the creation of the MDA:
– 125 dilapidated structures been demolished,
– 197 acres of new industrial and commercial parcels,
– more than $6.3 million in property has been sold, and
– more than 400 new jobs have been created.
Additionally, last year marked the end of a successful 11-year ordnance cleanup project, which opened nearly 2,800 additional acres of land for development; all completed with zero safety incidents.
With the MDA leading the charge on the restoration and growth of McClellan, officials say the potential is immeasurable.
There is confidence that soon McClellan can soon write a new chapter and the bugle can blow on a renewed lively, booming community.