Who's the Best Actor from Alabama?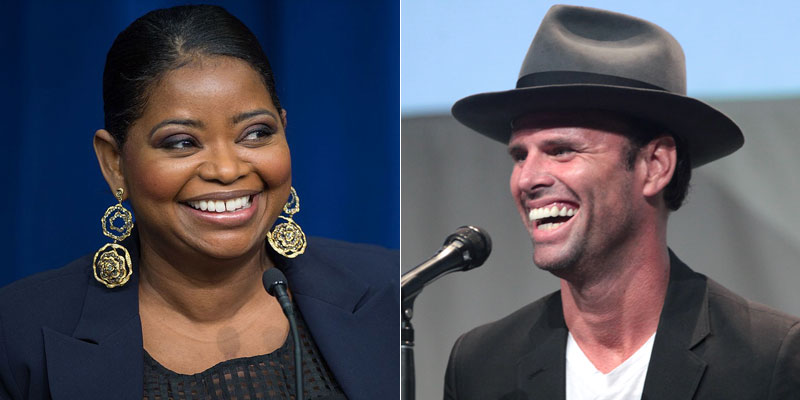 Thrillist has compiled a list of the best living actors who grew up in each state in the country. While most of today's actors eventually make their way to California to chase their dreams, they can't escape their homegrown roots. Thrillist attempted to assign actors to their respective states based on where they spent the majority of their formative years. Since that is a daunting task for so many actors who have moved around in their lifetimes, they also chose a runner-up from each state. So, who are the best actors from the Yellowhammer state?
Octavia Spencer
Octavia Spencer was chosen as the best actor from Alabama. She was given the top spot for her "captivating turns in Snowpiercer and Fruitvale Station," and for her Oscar winning performance in The Help. 
Spencer was born and raised in Montgomery, the second youngest of seven children. According to Biography.com, Spencer graduated from Auburn University in 1994 with degrees in English and Theater Arts. She then began her career assisting in casting movies filmed here in Alabama. Her first break came when she was working behind the scenes on Joel Schumacher's 1996 film A Time to Kill. The filmed starred Matthew McConaughey and Sandra Bullock, who were very impressed with Spencer. Bullock even hired her to work on her 1998 short film, Making Sandwiches.
However, Spencer's fame skyrocketed in 2011 when she was cast to play the role of Minny in The Help. Her portrayal of the outspoken maid won her the Oscar for Best Supporting Actress that year. Since then, Spencer has starred in blockbuster hits such as The Divergent Series and Hidden Figures. She received several Oscar nominations for her portrayal of Dorothy Vaughn, an African-American mathematician who helped put astronauts into space. In her Oscar acceptance speech, Spencer said that she hopes she "can be some sort of beacon of hope, particularly because I'm not the typical Hollywood beauty."
Walton Goggins
One of the stars of FX's Justified, Goggins was born in Birmingham, however he was raised in Lithia Springs, Georgia. According to his website, Goggins enjoys playing "bad guys" because he can sympathize with the characters' "gains and losses." He is also known for his ability to get lost in a role, earning him the nickname "method man." Goggins is also a budding filmmaker and has produced several award-winning short films. These accolades earned him the runner-up spot as the best actor from Alabama.