Yellowhammer Presents: Guerrilla Politics … Roy Moore's refusal to concede, the best/worst of 2017 in Alabama politics, and more!
written by Dale Jackson
on December 31, 2017 at 11:30 am CST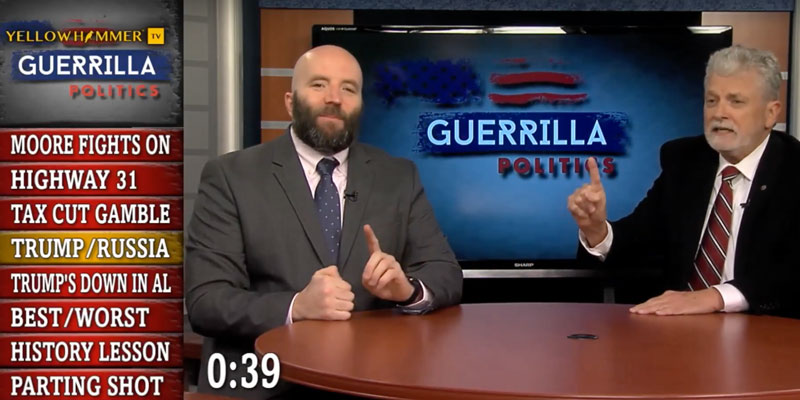 Radio talk show host Dale Jackson and Dr. Waymon Burke take you through this week's biggest political stories including Roy Moore's attempt to stop the Senate race from being certified, the Democrats' shady tactics in Alabama, and the best and worst of 2017. Dale offers a "Parting Shot" to everyone who thinks 2018 will be better than 2017 (it won't).