Alabama's Rep. Bradley Byrne says internet deregulation, FCC vote on net neutrality could be good for economy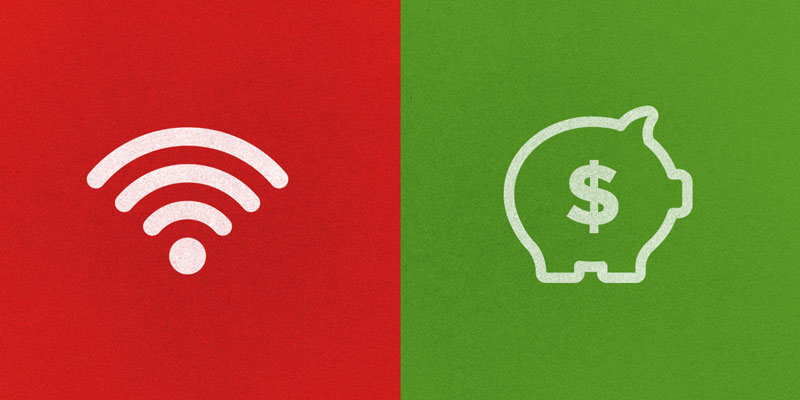 If you've been on the internet in the past few months, chances are you've seen something about net neutrality, that nebulous term that governs the conversation on internet freedom.
The social media site Reddit features daily posts about it, John Oliver devoted two segments of his show to calling for activism to protect it, businesses have been eager to proclaim their support for it, and maybe you've even had a few Facebook friends call upon their comrades to voice their opinions about it.
But what exactly is net neutrality, and how might changes to the policy affect internet users?
In short, net neutrality is the idea that internet service providers (ISPs) like Comcast or Verizon should not be allowed to determine what content they provide to consumers. In order to ensure this, the Federal Communications Commission (FCC) put regulations in place under the Obama administration.
These regulations were meant to protect consumers from three main types of content control by ISPs:
— blocking, where consumers would not be allowed to access certain websites,
— throttling, where connection speeds would be slowed for certain services, and
— paid prioritization, where websites and online services could pay in order to receive faster connection to consumers.
On December 14, the FCC will vote on rolling back these regulations. Understandably, many internet users have taken this vote to mean that ISPs could be given the power to control what we have access to online.
But the Chairman of the FCC, Ajit Pai, has argued that by deregulating the internet, it will be restored to its free market roots that allowed the web to develop so rapidly in the first place.
Under less regulation, many proponents of changing the net neutrality policy say that by easing restrictions on ISPs, smaller internet companies will be able to compete and new online services will have to jump through fewer hoops in order to emerge on the market.
Of course, both sides have a credible argument, but in the wake of overwhelming criticism bordering on fearmongering, supporters of internet deregulation have largely gone silent.
U.S. Rep. Bradley Byrne (R-Mobile), however, argues that deregulation could actually be a benefit to the economy in Alabama and across the nation.
"I want an Internet that is free from heavy-handed government regulation and open for the American people," Byrne said, adding that "it is Congress – not unelected bureaucrats – who make the laws in our country."
The Congressman also explained that by offering a boost to smaller ISPs through a policy of deregulation, internet access for residents can be expanded.
"It is often these smaller companies who are looking to expand broadband access in rural communities," he said. "Economic development in rural America will continue to struggle until we increase broadband access."
In addition to legislators, think tanks and other political institutes are showing their support for deregulatory policies when it comes to the internet, including the Alabama Policy Institute. Recently, the API joined a coalition of more than 65 groups opposed to the FCC internet regulations imposed under the Obama administration.
"Rather than being able to respond to what American households want and need in terms of content, advances in technology, information access, and delivery methods," the coalition wrote, "the Internet experience would be determined by regulators who would have control over rates, types of services, and service footprints."
As the FCC prepares to decide on the issue next week amidst a growing debate, it only remains to be seen how the internet will adapt and evolve. Despite what doomsayers warn, the World Wide Web isn't going anywhere, and an Orwellian dystopia still seems far off.
But online innovation, broadband access, and market dynamics could be affected, and hopefully for the better.
For more information on net neutrality and how some groups have responded, check this out.