Iconic Alabama Attorney Alexander Shunnarah to Host Another Free Legal Advice Day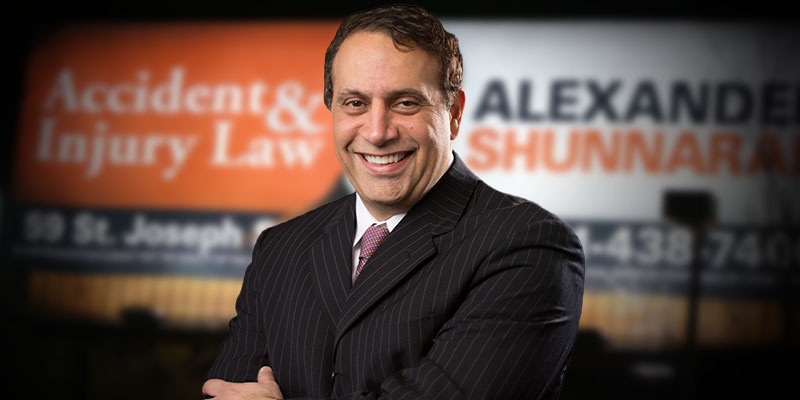 LEEDS, Ala. — After a successful first event in Bessemer this Spring, Alabama Attorney Alexander Shunnarah will host a second free legal advice day in Leeds on Wednesday, July 26 from 11 a.m. to 2 p.m. Shunnarah and four top attorneys from his practice will take questions at the Leeds Public Library annex, and time slots will be issued on a first come, first serve basis.
Shunnarah's firm focuses on civil litigation, and it has won clients settlements in personal injury, auto accidents, truck accidents, motorcycle accidents, wrongful death, social security disability, pharmaceutical litigation, drug recalls, medical devices, and mass torts throughout Alabama.
"Legal matters can be tough and even intimidating," said Alexander Shunnarah, CEO of Alexander Shunnarah Personal Injury Attorneys, P.C. "Unfortunately, people do not always ask for the help they need. We encourage people to come see us and welcome all legal questions. We're here to help."
The completely free event allows people in the community to have an opportunity to ask attorneys important questions regarding auto and motorcycle accidents, social security, dangerous drugs, work injuries, wrongful death, nursing home abuse, sexual assault, defective medical devices, and more. Attorneys will discuss the issues within the time slot and offer contact information for future connection with those who do not receive a meeting once time slots are filled.
Shunnarah's practice held its first free legal advice day back in April and had positive feed back from the people in Bessemer. "We were pleased with the turnout and outcome of our inaugural Free Legal Advice Day," Shunnarah told Yellowhammer. "I have always strived to hire local attorneys with close community ties. It is important that people know there is legal help they can trust right in their backyard."
Shunnarah started hosting free legal advice days because he believes many people do not know how to move forward with a problem that may involve the legal system. In April, Shunnarah's community engagement specialist, Ronnie Rice, told Yellowhammer that the motivation lies within Shunnarah's desire to give back to his community.
"With our Free Legal Advice Day series, we are coming straight to the people. As we reach out to our neighbors offering convenient access to legal expertise, we're equipping them with knowledge to tackle legal matters weighing on them," Shunnarah said. "The way I see it, it's David versus Goliath. My attorneys and I want to help people take on their Goliath. That's gratifying work. We look forward to this next Free Legal Advice Day in Leeds on July 26, and continuing to serve the greater Birmingham area."