Condi Rice tells CNN #MeToo movement threatens to turn women into 'snowflakes'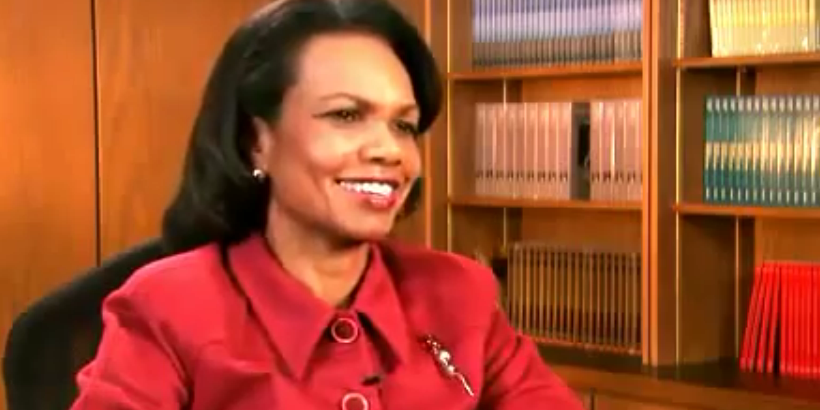 The #MeToo movement threatens to turn women into "snowflakes," former Secretary of State and Alabama native Condoleezza Rice told CNN in an interview that airs tonight.
Speaking to former Barack Obama campaign strategist David Axelrod for an episode of "The Ax Files," Rice said the movement that sprung up in the wake of a wave of sexual harassment scandals is positive but risks going too far.
"Let's not turn women into snowflakes," she said, according to CNN. "Let's not infantilize women."
The show airs at 6 p.m. on CNN.
Rice, the first black woman to serve as secretary of state, told Axelrod that she has never been the victim of what could be considered an assault. But she said she has not been immune from bad behavior.
"I've certainly had people suggest that maybe we should just go out — and you know — and situations in which it was somebody more senior than I," she said.
Rice also said Oprah Winfrey ought to make sure she is ready for the rough-and-tumble world of politics if she is serious about running for president. She said she personally prefers policy to politics.
"You know there's a funny thing that happens when you're secretary of state, or you're a celebrity. You're out there representing the world," she said.
If Winfrey actually does run, Rice said, she will not be the same afterward.
"But I would just say, if you're contemplating running for office, just recognize that we put people through a brutal process," she said. "And they don't come out quite the same."
Brendan Kirby is senior political reporter at LifeZette.com and a Yellowhammer contributor. He also is the author of "Wicked Mobile." Follow him on Twitter.