Alabama receives a D+ grade in 2015 state integrity investigation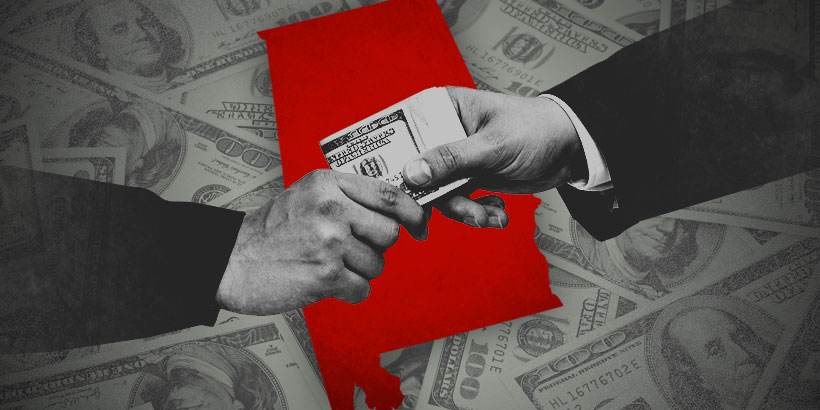 MONTGOMERY, Ala. — The Center for Public Integrity has updated its annual study to find out how each state ranks when it comes to public integrity. Overall, Alabama's recent rankings in the investigation gave it a grade of a D+, 67, which, while dismal, actually puts the Yellowhammer State in the middle of the pack.
The State Integrity Investigation is a comprehensive assessment of state government accountability and transparency. The project uses extensive research by reporters in each state to grade and rank the states based on existing laws and systems they have in place to deter corruption and an analysis of how well these laws are implemented.
Surprisingly, even with a score of 67, Alabama ranks in the top ten for states who perform with the most integrity. Alaska, the highest rank state, only received the mediocre score of a C., while 11 states received a grade of F.
Alabama's overall score for 2015 is lower than what it received the first time the project was published, in 2012, when it was given a C-, although its ranking that year was 17th. The article references several aspects that correlate with the low score, including the prosecution of Alabama House Speaker Mike Hubbard.
Two of the lowest scores for Alabama were in the categories of political financing and access to information, with the Institute stating that the state has few restrictions and regulations ensuring integrity among these areas.
Alabama's overall integrity score breaks down into the following categories:
Public Access to Information
GRADE: F (41)
RANK: 33rd
Political Financing
GRADE: F (42)
RANK: 42nd
Electoral Oversight
GRADE: D (66)
RANK: 27th
Executive Accountability
GRADE: B- (82)
RANK: 2nd
Legislative Accountability
GRADE: C (75)
RANK: 4th
Judicial Accountability
GRADE: D- (62)
RANK: 12th
State Budget Processes
GRADE: C- (71)
RANK: 33rd
State Civil Service Management
GRADE: D (66)
RANK: 11th
Procurement
GRADE: D (65)
RANK: 35th
Internal Auditing
GRADE: B+ (87)
RANK: 4th
GRADE: 
C- 
(73)

RANK:
4
th

State Pension Fund Management

GRADE: 
C+ 
(79)

RANK:
7
th
You can see the results of the full investigation from the Center of Public Integrity of Alabama's grade here.
---
Like this article? Hate it? Follow me on Twitter and let me know what you think.

— Casey Cappa (@caseycappa) August 20, 2015