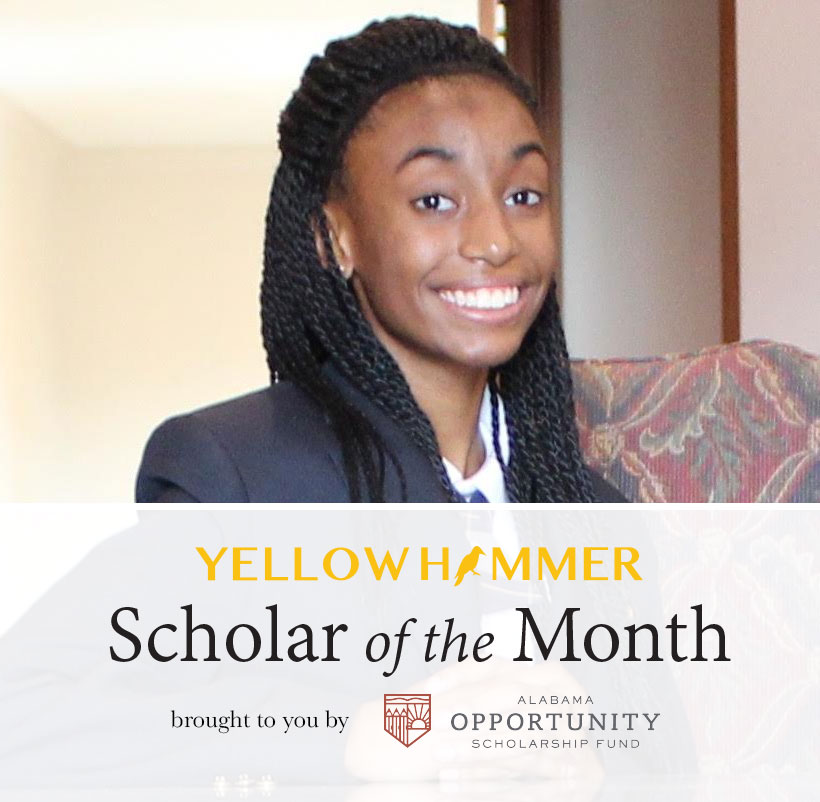 Keona Jenkins is a senior at Holy Family Cristo Rey Catholic High School in Birmingham. She came to Holy Family in 2012 as a freshman. Keona is a member of the Mu Alpha Theta Math Club, Junior National Honor Society, Vice President of the Student Ambassadors, and Co-Captain of the Girls Varsity basketball team. She enjoys writing short novels and poetry and hopes to become a foreign correspondent or print journalist. She plans to attend Tennessee State University in the fall and major in journalism. Following undergrad, Keona plans to further her education in a Master's program at Samford University.
With most of her senior year behind her and a graduation date set for next month, Keona has become quite the expert on how to have the best senior year. Recently, she shared with us her tips for rising seniors.
Here they are in her words:
"School can be tough, but challenges shape us as individuals. I suggest high school students take at least one AP class in a subject they enjoy. These classes offer a preview of college and are eligible for college credit. It is invaluable to start before senior year with test preps, AP classes, and college visits. Finally, it is imperative to be active in one's high school and community. Being a part of something bigger than yourself will help you grow and learn to work together with others. These are my tips for having a memorable and transformative senior year."
Thanks Keona. We wish you all the best as you realize your brightest future.
Since 2014, Keona has attended Holy Family Cristo Rey Catholic High School with an Alabama Opportunity Scholarship. To learn more about how you can support low-income, K-12 students like Keona at no cost to you, visit alabamascholarshipfund.org.
Don't miss out!  Subscribe today to have Alabama's leading headlines delivered to your inbox.