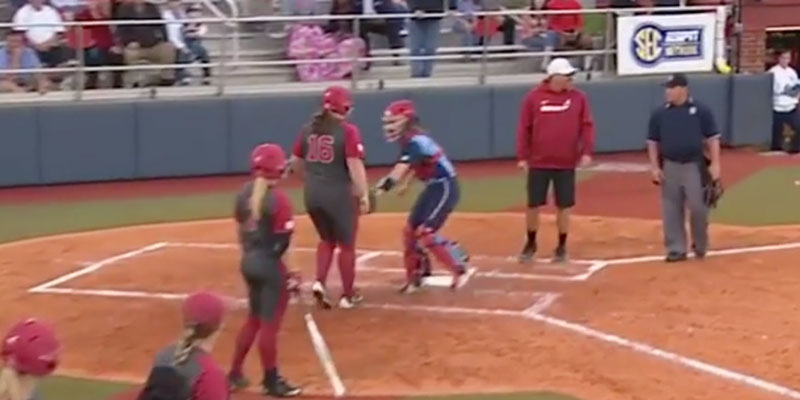 During Monday's softball matchup between Alabama and Ole Miss, Tide player Bailey Hemphill hit one over the fence. As she rounded the bases, she began to celebrate. The problem for her was that she never actually touched home plate. Watch it:
Ole Miss appealed the ruling after noticing that Hemphill did not touch the plate. Hemphill subsequently attempted to tag the plate, and Ole Miss tagged her. She was ruled out, and as you can see, Alabama coach Pat Murphy had some words with the umpire after the ruling.
The critical nature of that call can't be understated. The Tide was trailing 3-2, and the home run would have tied things up. Alabama never recovered, losing the game 5-4. The loss dropped the Tide to 39-13 on the season and 11-9 in SEC play. Alabama is on the bubble to host a regional in the NCAA Tournament, something they have done every year since 2005.
Many times, sports provides opportunities to learn lessons the difficult way. Hemphill and the entire Alabama team will probably not forget to make contact with home plate again.
Don't miss out!  Subscribe today to have Alabama's leading headlines delivered to your inbox.