Natural graphite development company Westwater Resources, Inc. announced that its board of directors had approved expenditures of $202 million to be appropriated toward the construction plan for phase one of the Coosa Graphite Project in Kellyton.
The project to construct a first-of-its-kind advanced graphite processing plant was announced earlier this year. The plant is expected to employ at least 100 full-time workers with an average hourly wage of $21.15, according to the announcement. Construction activities are expected to begin prior to the end of 2021.
Additionally, the company's board of directors approved the acquisition of two buildings by its subsidiary, Alabama Graphite Products, LLC., which total 90,000 square feet in size.
The buildings will house the project's administrative offices, laboratory and will include warehousing space, with each being adjacent to the future processing plant. The purchases were made to avoid the need to conduct additional construction activities.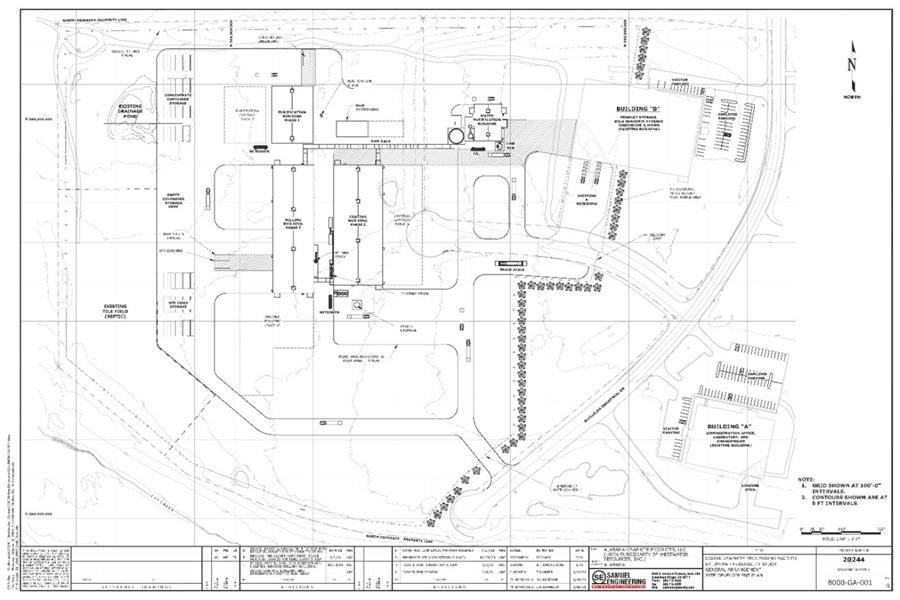 Westwater president and CEO Chris Jones detailed where the company stands regarding a timeline for construction to begin.
"With Westwater's Board approval of the Project, we are proceeding directly to plant construction," said Jones. "Requests for proposals from contractors are in process, and construction is expected to start before the end of the year. I am proud of this team's efforts to bring this business plan a giant step closer to reality."
Westwater explores and develops American-based mineral resources as a means of clean energy production in the United States. Operations at the company's facility in Coosa County will purify natural graphite concentrates to produce battery-ready graphite products.
Regarding phase one of the project, in early 2023, the facility is expected to begin processing an estimated 8,050 metric tons of graphite concentrate per year. The company anticipates raw material to be supplied from outside sources until at least 2028.
Concerning phase two, while not yet approved, the processing capacity of raw materials for the project is planned to increase to approximately 35,200 metric tons per year in 2024.
The site of the facility is located within the Lake Martin Regional Industrial Park and consists of approximately 73 acres of land. The critical path for plant construction and commissioning totals 17 months, supporting production in early 2023, according to Westwater.
Dylan Smith is a staff writer for Yellowhammer News. You can follow him on Twitter @DylanSmithAL
Don't miss out!  Subscribe today to have Alabama's leading headlines delivered to your inbox.