Who says Republicans can't let loose?
Alabama officials, candidates, media personalities and party people (Republican Party, that is) rocked the runway Wednesday, modeling ties by Dillard's and outfits by local boutiques at the Republican Women of Huntsville's "Make Fashion Great Again" event at the Huntsville Botanical Garden.
WATCH the Facebook Live video … it gets hilarious about the 12:20 minute mark when the men take the stage.

Ladies modeling for the event included:
Donna Beaulieu – Candidate for Alabama Court of Criminal Appeals Place 3
Madison County District Judge Patty Demos
Judge Christy Edwards – Candidate for Court of Civil Appeals Place 1
Judge Sarah Stewart – Candidate for Alabama Supreme Court Place 1
Martha Brooks – Wife of Congressman Mo Brooks
Madison County District Judge Linda Coats
Lynda Hairston – Madison County Board of Registrars
Mary Scott Hunter – Candidate for State Senate District 7
Judge Debra Jones – Candidate for Alabama Supreme Court Place 1
Madison County Circuit Clerk Debra Kizer
Kathy Linden – Secretary of the Madison County Republican Executive Committee, Recording Secretary of AFRW and Chairman of the RWH PAC
Alice Martin – Candidate for Attorney General
Huntsville City Council President Pro Tem Jennie Robinson
Judge Terri Willingham Thomas – Candidate for Court of Civil Appeals Place 2
Christine Wozny – Recording Secretary for Republican Women of Huntsville
Nicole Jones — Economic Developer; Board Member, Alabama Federation of Republican Women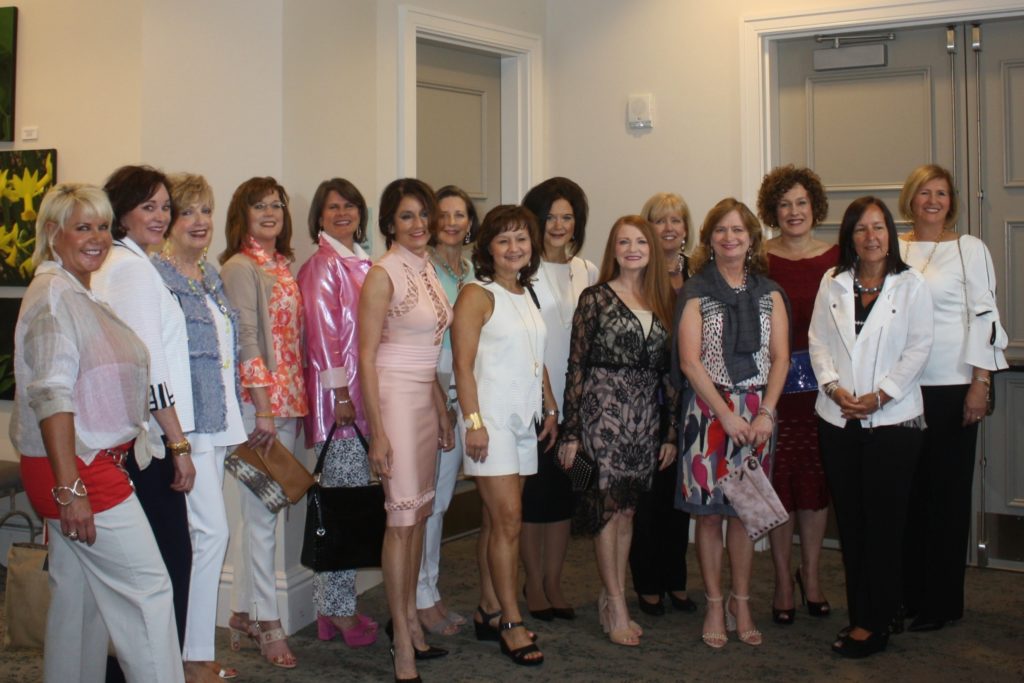 Gentlemen models included:
Attorney General Steve Marshall
State Rep. Will Ainsworth – Candidate for Lt. Governor
State Sen. Rusty Glover – Candidate for Lt. Governor
Will Anderson – Radio Personality from WVNN
State Rep. Mike Ball – State House District 10
Frank Barger – Candidate for Madison County Probate Judge
David Black – Candidate for State Treasurer
State Senator Tom Butler – Candidate for State Senate District 2
Bennett Driggers – Candidate for Madison County Probate Judge
Madison County GOP Chairman Sam Givhan – Candidate for State Senate District 7
Milburn Gross – Candidate for Madison County Probate Judge
Madison County Commissioner Steve Haraway
Madison County Commissioner Craig Hill
Clayton Hinchman – Candidate for United States Congress District 5
Dale Jackson – WVNN Talk Show Host and Yellowhammer News contributor
Michael Johnson – Candidate for Secretary of State
Madison County Tax Assessor Cliff Mann
Chris McCool – Candidate for Court of Criminal Appeals Place 2
Richard Minor – Candidate for Court of Criminal Appeals Place 1
Kaleb Nelson – Chairman of UAH College Republicans
Charles Orr – Candidate for State House District 10
Mayor of Lowndesboro Rick Pate – Candidate for Commissioner of Agriculture & Industries
State Rep. Rex Reynolds – State House District 21
Wayne Reynolds – Candidate for Alabama Board of Education Seat 8
Madison County Commissioner Phil Riddick
State Rep. Howard Sanderford – State House District 20
Kevin Turner – Candidate for Madison County Sheriff
Riggs Walker – Candidate for Court of Criminal Appeals Place 1
Andy Whitt – Candidate for State House District 6
State Rep. Phil Williams – State House District 6
(Sign-up for our daily newsletter here and never miss another article from Yellowhammer News.)