Tyler Reddick wins Talladega's MoneyLion 300; Earns $100k 'Dash 4 Cash' bonus
TALLADEGA — Despite early problems, NASCAR Xfinity Series driver Tyler Reddick took the checkered flag at Saturday's MoneyLion 300 at the Talladega Superspeedway.
Reddick rallied for the win after suffering early race penalties, aided by properly-timed caution flags that allowed him to get back into contention.
It was the first win for Reddick this season, the series' defending champion. In 2018, he won the third driver championship in the series for JR Motorsports in five years.

"It was just a wild day," Reddick said in a post-race press conference. "We had a great car. The day started off great. We were doing everything we needed to do as a team."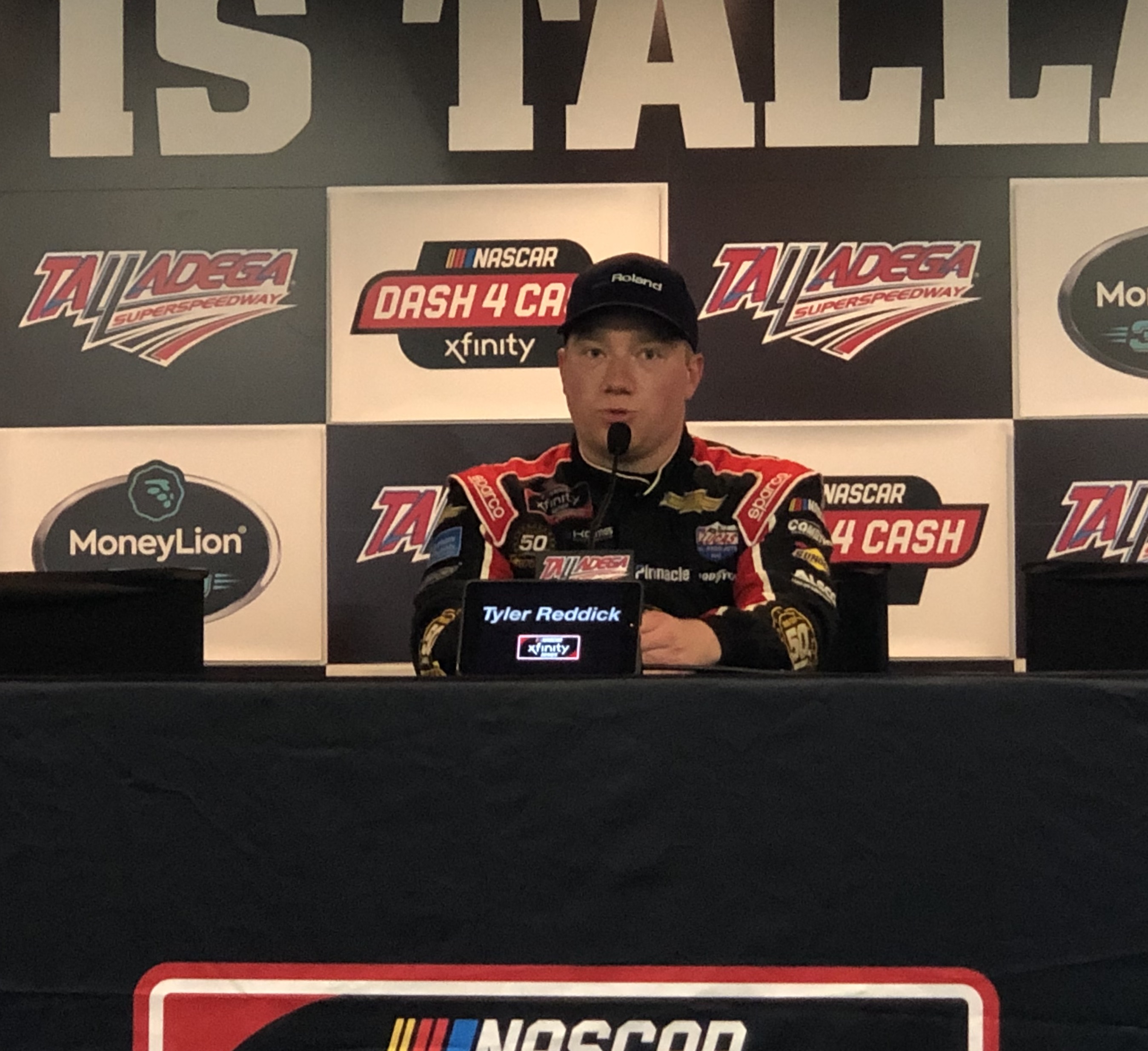 Saturday's visit to victory lane was also the first for Reddick's crew chief Randall Burnett.
"We feel like we gave up a couple this year so far," Burnett said to the media after the race. "So it is kind of nice to redeem ourselves. It's really nice to get your first win at Talladega, for sure. Never a dull moment and I think if anybody was watching that race today, they'd agree. It was one of the better Talladega races I've seen in a while."
The race also came with a $100,000 Dash 4 Cash bonus for Reddick. He was the first finisher of the four qualified drivers eligible for the award.
He led a top-five finishing order that included Gray Gaulding, Christopher Bell, Chase Briscoe and Austin Cindric.
His Talladega victory was his fourth-ever victory in the series, which pushed him to a 32-point advantage in the NASCAR Xfinity Series standings.
@Jeff_Poor is a graduate of Auburn University, the editor of Breitbart TV and host of "The Jeff Poor Show" from 2-5 p.m. on WVNN in Huntsville.