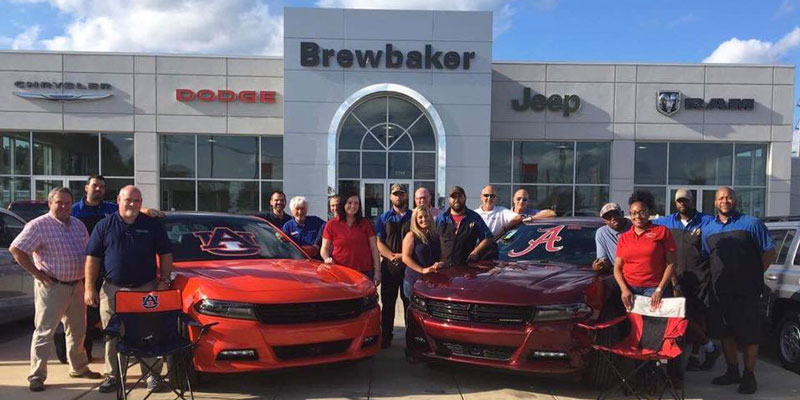 (Opinion) Most Alabamians are excited about the new $1.6 billion Toyota Mazda plant coming to Alabama. However not everyone is thrilled with how this stuff goes down. Senator Dick Brewbaker (R-Montgomery) lamented the fact that he created 50+ jobs and the state didn't even say "thank you." So I asked Senator Brewbaker what he could do to benefit those employers on my radio show this morning, here is his response:
"If you are bringing in a new enterprise, not replacing an existing one, like, there was no Chrysler dealership in Prattville when I built mine. That would be a new enterprise. I think there are all sorts of tax abatements that would help."
Why this matters: The state of Alabama has chased large manufacturing with overwhelmingly positive results. Opponents of these incentives regularly complain that the little guy gets ignored. If legislators like Senator Brewbaker believe small businesses need incentives to create new jobs, that should start in the legislature. I propose a bill that puts a two-year moratorium on payroll taxes for every new job created. Candidates tell us all the time that we need to elect businessmen to government, and we did with Senator Brewbaker. He should draft and propose this legislation to create new jobs in Alabama.
The details:
— Alabama has attracted foreign production to the state by using a patchwork of state and local tax incentives.
— Companies like Mercedes, Toyota, Remington, Polaris and more have made Alabama home after taking advantage of these incentives.
— According to media outlets in North Carolina, that state offered far more in incentives (1.5 billion) to Toyota Mazda and they still chose Alabama.
— ThyssenKrupp is cited as the poster boy for incentive failures after they sold their plant in Calvert, but that plant is still operating as of today (they are hiring too).
Dale Jackson hosts a daily radio show from 7-11 a.m. on NewsTalk 770 AM/92.5 FM WVNN and a weekly television show, "Guerrilla Politics," on WAAY-TV, both in North Alabama. Follow him @TheDaleJackson.