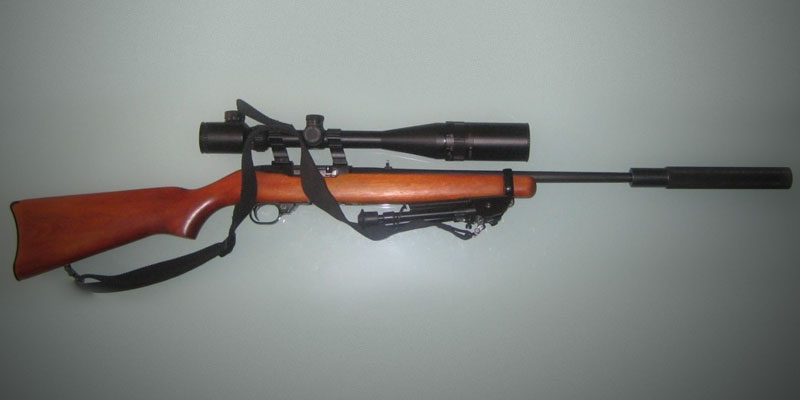 Current federal laws make it difficult, expensive, and time-consuming to buy a suppressor for a firearm. Some members of the U.S. Senate, including Senator Luther Strange, are working to change that.
Sen. Mike Crapo (R-Idaho) has introduced a piece of legislation that's co-sponsored by Senator Strange entitled the "Hearing Protection Act." As the name indicates, the bill would increase accessibility to products that provide hearing safety for those who regularly use firearms.
Currently, suppressors are regulated under the National Firearms Act, which requires a cumbersome separate transfer process when purchasing a suppressor. This process includes submitting copies for forms passport photos, and fingerprints to the ATF, along with a $200 transfer tax, above and beyond the cost of the suppressor.
The heart of the proposed legislation is to eliminate this cumbersome paperwork and the $200 fee, although it would retain the National Instant Criminal Background Check, which is the same steps currently in place to purchase a gun from a lessened dealer.
In his press release on this legislation, Senator Strange stated: "As an avid sportsman, I know that repeated exposure to loud noise can have real life effects. By protecting recreational shooters, animals, and nearby communities from hearing loss and disruption, suppressors serve an important function for those who enjoy the great outdoors of Alabama. I am proud to co-sponsor this important fix that ensures that silencing devices are accessible to gun enthusiasts, and that sprawling regulations do not get in the way of common sense."
Catherine Mortensen, Spokesperson for the National Rifle Association said, "The NRA appreciates Senator Strange's support of legislation that makes it easier for Alabama gun owners and sportsmen to protect their hearing by making suppressors more accessible."
While suppressors don't completely silence the sound of a firearm, they can dramatically reduce the amount of noise produced by a shot, usually by 40 decibels or so, which decreases the chance of hearing-related injuries.
Don't miss out!  Subscribe today to have Alabama's leading headlines delivered to your inbox.