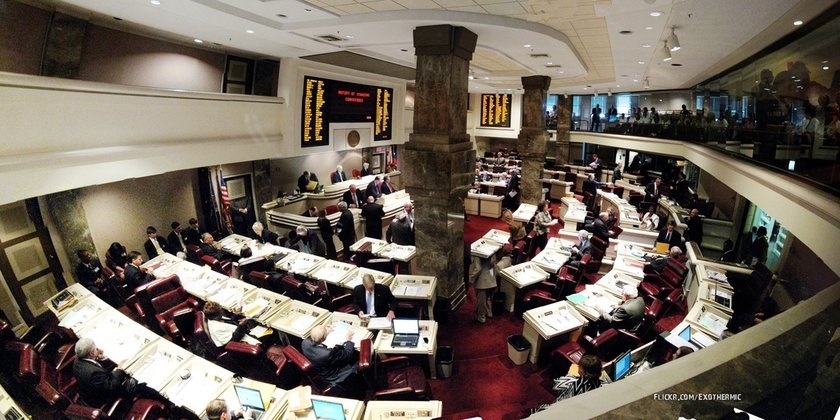 With the Alabama legislature presently out of sessions, the lawmaking body for the Yellowhammer State has more vacancies than it's had in some time, begging the question: is serving in Montgomery as attractive as it used to be?
While many will speculate about the answer to this question, out of the 105 seats in the Alabama House of Representatives, 19 are currently vacant, and of the 35 State Senate seats, nine are vacant.
As we recently reported, Senator Quinton Ross (District 26) is resigning because he was named President of Alabama State University, and Governor Ivey has set a special election for this seat on February 27, 2018, with a primary preceding December 12, 2017. John Knight has announced he will seek this seat.
Senator Bill Hightower (District 35) is running for Governor, and State Rep. Will Ainsworth (District 27) is running for Lt. Governor.  State Rep. David Sessions announced last week that he would seek Hightower's seat. Meanwhile, Gerald Dial is vacating the District 13 seat, which is being sought by Alabama's Director of Forensic Science, Mike Sparks on the Republican ticket.
Over in the House, former State Rep. Micky Hammon leaves a vacant seat in House District 4 following his guilty plea to felony campaign finance charges.
The tragic passing of Rep. Jim Patterson also leaves the seat in House District  21 vacant.
In total, some 20% of all state legislative seats open at present, which means that there will be as much turnover in the 2018 cycle as there was in 2010 when the Republican party swept the Alabama legislature.
By our best count, the open Alabama State House Districts are as follows: 3, 4, 9, 17, 18, 21, 27, 30, 47, 61, 77, 81, 88, 89, 91, 96, 99, 102, and 105. The open Senate districts are: 2, 7, 10, 13, 25, 26, 32, 34, and 35.
Therefore, if anyone who believes they have a positive contribution to make in the state legislature, now may be the best time in a long time to throw your hat in the ring.