HUNTSVILLE — Aerospace giant Teledyne Brown Engineering on Wednesday held a ribbon cutting ceremony as the company revealed its new high bay manufacturing facility.
The new facility, which adds 40,000 square feet to Teledyne Brown's manufacturing operations, will support work relating to supplying the defense, energy and space industry with hardware and systems which will be globally utilized.
Teledyne Brown officials thanked its workforce, whom it said has made the company's position as an industry leader possible. Throughout its 70 years in North Alabama, the company has expanded its capabilities in an array of areas including energy, the environment and hypersonic technology development.
The high bay facility adds an estimated 50-75 jobs to Teledyne Brown's workforce.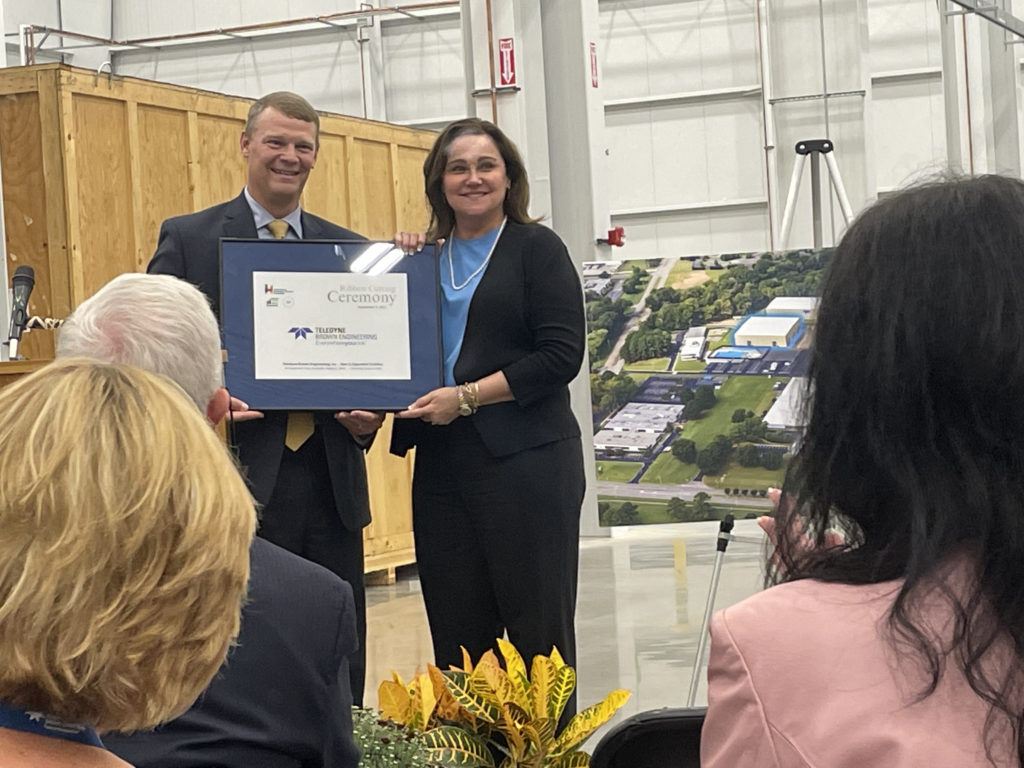 Teledyne Brown touted its role in supporting American warfighters, national defense priorities as well as contributing to the national security of U.S. allies.
In a show of support for Teledyne Brown's work, which serves national interests and the Huntsville community alike, U.S. Rep. Mo Brooks (R-Huntsville) and Mayor Tommy Battle sang the company's praises.
Brooks thanked the company's work to "protect freedom-loving peoples and countries" and "contributing to America's ability to be number one in military capabilities around the world."
The North Alabama congressman said the company's new facility will play a critical role in assisting the United States as it addresses threats posed by geo-political foes such as Russia and China. Brooks added that the future work conducted at Teledyne Brown will contribute to the nation's nuclear capabilities.
Battle praised the longstanding relationship the city holds with Teledyne Brown and praised the company's continued commitment to the community as a whole. He said the announcement is an "[o]pportunity that adds to our economy."
"Your growth has grown with our community, you've made our city grow [and] your success has been our success," Battle said in praising the seven-decades-long partnership the city holds with the aerospace giant.
Dylan Smith is a staff writer for Yellowhammer News. You can follow him on Twitter @DylanSmithAL