Air pollution has declined in the Birmingham-Hoover metropolitan area more than almost every other major American metro area since 2009, according to a report released Thursday.
Utilizing data compiled by the EPA, FilterBuy examined change in air quality over the past decade.
Air quality was measured through the Air Quality Index (AQI), with zero being the best possible rating and 500 being the worst in this range. An AQI over 100 is considered unhealthy for sensitive groups, and anything over 150 is unhealthy for everyone.
In the Birmingham-Hoover metro area, the median AQI improved by 27.2% from 2009-2019. The median AQI as of last year was 51, down from 71 just 10 years prior.
Another impressive data point is that Alabama's largest metro area experienced an average of 169 "good" AQI days annually from 2015-2019, an improvement from only 54 per year from 2005-2009.
Overall, the study concluded that the Birmingham-Hoover metro area experienced the nation's third best drop in air pollution over that time frame.
Additionally, FilterBuy found that Alabama as a whole has experienced a large drop in emissions over the last decade.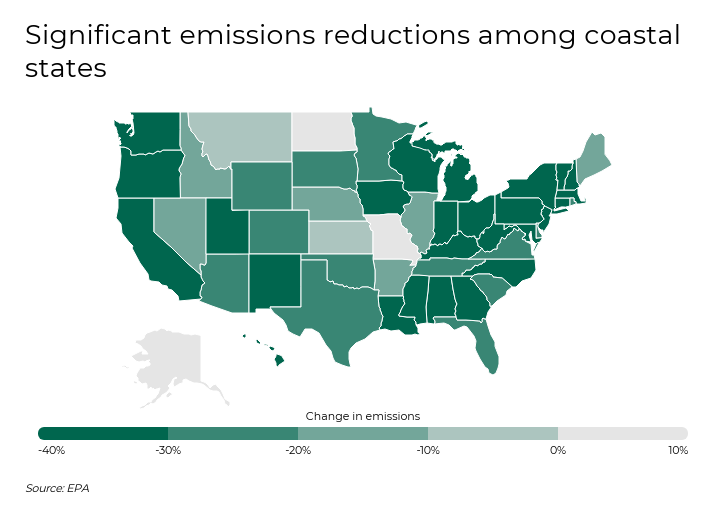 Sean Ross is the editor of Yellowhammer News. You can follow him on Twitter @sean_yhn
Don't miss out!  Subscribe today to have Alabama's leading headlines delivered to your inbox.