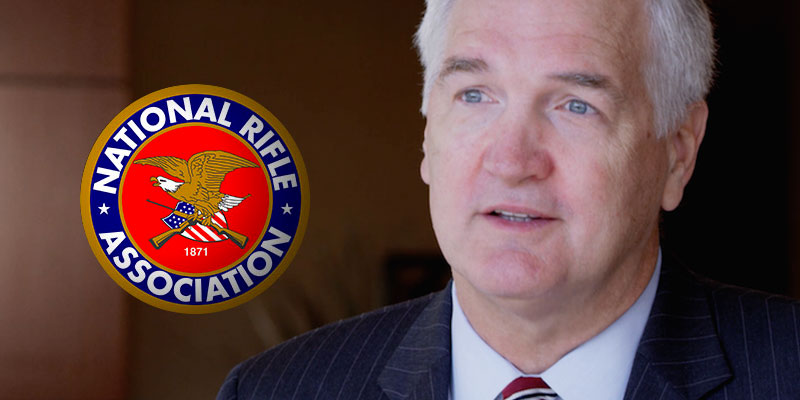 Much has been reported in the wake of last week's shooting at the Republican Congressmen's baseball practice in Alexandria, VA involving Alabama Congressmen Gary Palmer and Mo Brooks. Also present at the game (on the pitcher's mound) was one of Senator Luther Strange's staff members.
The tragedy prompted Strange to send a letter to National Rifle Association Executive Director Chris Cox asking him to offer firearms and safety instruction to Members of Congress, their staff, and other Capitol Hill personnel. As Strange wrote:
As an NRA member and your good friend, I am writing to ask the NRA, as the largest provider of firearms instruction and safety training in the nation, to consider offering a training program to members of Congress, their staff and other personnel that work on Capitol Hill, regardless of political affiliation, so that they have the skills necessary to survive an active-shooter situation and to safely handle a firearm. As was proven this week, proper training can lead to the attacker being neutralized and lives being saved.
Cox's replied in the affirmative, saying "We wholeheartedly agree and would be happy to work with you to provide such training." Cox's letter cited the rationale that so many Americans understand—self-defense is often required by private citizens.
There is no doubt that the heinous attack that occurred in Virginia last week would have been even worse without the heroic actions of the Capitol Police. Unfortunately, however, law enforcement cannot be present everywhere, at all times. This reality has led more Americans than ever to choose lawfully carry a firearm for self-defense.
Strange's letter also said that he's pushing for "simpler concealed carry rules at the state level and uniform reciprocity of carry permits between states."
This August, Strange is running to hold the Senate seat to which he was appointed earlier this year by former Alabama Governor Robert Bentley. At last night's Oxford, Alabama debate among the Republican candidates opposing Strange in this race—Dr. Randy Brinson, Congressman Mo Brooks, Judge Roy Moore, and Alabama Senator Tripp Pittman—all voiced unequivocal support for the Second Amendment and agreed that simpler conceal carry and reciprocity laws are needed.
Don't miss out!  Subscribe today to have Alabama's leading headlines delivered to your inbox.