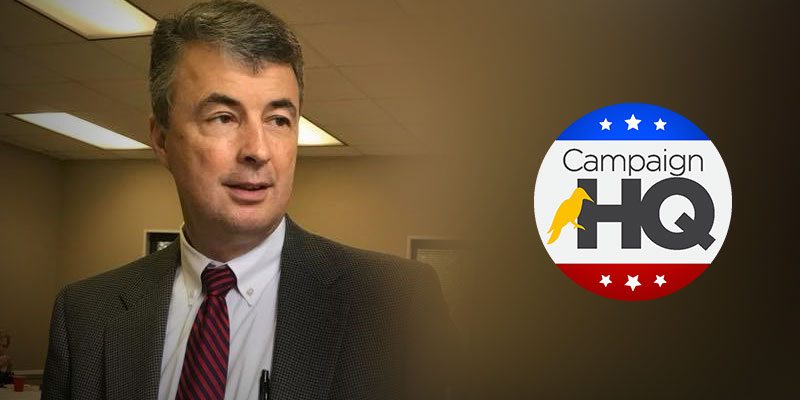 Alabama Attorney General Steve Marshall was among several candidates who recently received the endorsement of the Alabama Civil Justice Reform Committee, a coalition that advocates for pro-business judicial policies in the state.
"The people of Alabama are indeed fortunate to have such an outstanding group of experienced leaders who share conservative values, a conviction to be fair while upholding the law, and a willingness to serve," said the committee's chairman, Tom Dart, in a news release announcing their slate of candidates.
Marshall is running in the Republican Primary against former U.S. Attorney Alice Martin, the former AG, Troy King, and Mobile lawyer Chess Bedsole.
"I am beyond honored to have the support of the committee and continue to fight for the rights of Alabama businesses in the judicial system," Marshall said in a release. "Our state relies on these companies to boost our economy and ensure that Alabama is successful, and as attorney general, I want to make sure their voices are heard in our government."
The Republican Primary will be held June 5.
The complete list of the Alabama Civil Justice Reform Committee's endorsements is below:
Alabama Supreme Court
— Chief Justice – Chief Justice Lyn Stuart
— Place 1: Justice Brad Mendheim
— Place 2: Justice Tommy Bryan
— Place 3: Justice Will Sellers
— Place 4: Jay Mitchell
Alabama Court of Civil Appeals
— Place 1: Christy Edwards
— Place 2: Judge Terri Thomas
— Place 3: Judge Terry Moore
Alabama Court of Criminal Appeals
— Place 1: Richard Minor
— Place 2: Chris McCool
— Place 3: Bill Cole
(Sign-up for our daily newsletter here and never miss another article from Yellowhammer News.)