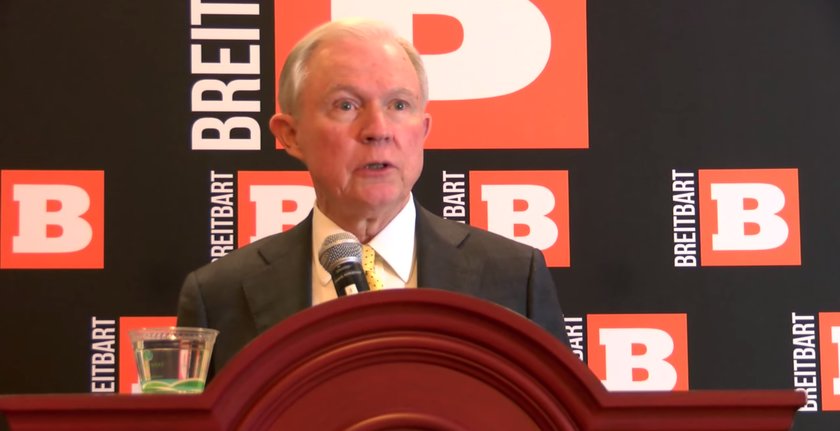 WASHINGTON — Senator Jeff Sessions (R-AL), the chair of the Senate Judiciary Committee's subcommittee on immigration, is shooting back at criticism from the Wall Street Journal on his position that the President and Congress shouldn't increase the number of immigrants—legal or illegal—with an op-ed of his own in the publication.
In two WSJ editorials, the newspaper has claimed that the Senator's objections are not founded in sound economics.
"To support your belief that American workers should receive no protections, you recycle the myth that there is a shortage of qualified Americans to fill jobs in STEM—science, technology, engineering and math—and then demand more guest workers as substitutes," Sessions shot back in the May 1st letter.
"Your evidence for this claim is that the government 'received a record 233,000 requests from American business for the 85,000 H-1B visas available.' But the only thing this statistic proves is that companies prefer low-wage, bonded guest workers over higher-paid Americans," he said.
The Senator refuted the newspaper's claims that there were more STEM jobs than qualified American workers, writing, "About 35% of science students, 55% of technology students, 20% of engineering students and 30% of math students who recently graduated are now working in jobs that don't require any four-year college degree. As further proof of no shortage, wages in the profitable IT industry have been largely flat for more than a decade."
Sessions also argued that the WSJ's assumption that H1-B visas are for high-wage, high-skilled foreign workers is completely wrong.
"It operates as a low-wage nonimmigrant temporary visa, undercutting the jobs and wages of highly qualified Americans," he wrote. "Just recently, Southern California Edison laid off hundreds of loyal employees and forced them to train the H-1B guest workers hired to replace them. One of those replaced American workers was a mother with a physical disability caring for two children."
"America is a country, not a spreadsheet," Sessions concluded. "A country puts the needs of its own citizens first," underscoring his belief that immigration policy should prioritize current American workers.
(H/T Breitbart News)
---
Like this article? Hate it? Follow me and let me know how you feel on Twitter!

— Elizabeth BeShears (@LizEBeesh) January 21, 2015
Don't miss out!  Subscribe today to have Alabama's leading headlines delivered to your inbox.