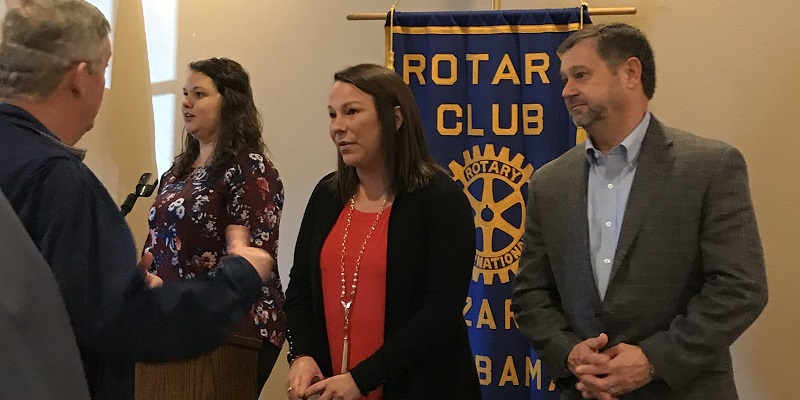 OZARK — Tuesday at the Hoppergrass Restaurant, Rep. Martha Roby (R-Montgomery) addressed a gathering of the Ozark Rotary Club and offered an update on what was going on in the nation's capital.
Following the event, Roby took a question from Yellowhammer News about the politically charged FISA memo in the hands of the House Intelligence Committee.
The memo is the focus of a campaign led by Roby's colleague Rep. Matt Gaetz (R-Fla.), who is urging its release to the public. That memo Gaetz claimed involves the FBI, the Department of Justice and President Donald Trump that went to the "very foundations of our democracy."
Roby acknowledged she read the memo but was not yet willing to say she would support its release to the public.
"I have read the memo, and I have been in conversations in a classified setting with members of the committee asking the question that I need to ask," she said. "Obviously I can't discuss it because it is currently classified. But there is a process that has to happen in order for it to be declassified, which starts with the Intelligence Committee."
"Again, I still have some questions about it, so I'd be hesitant — it's a memo, and so I have been in conversations with members of the Intelligence Committee, and I think that there are still some questions that I need to have answered before I were to go out and state an opinion or whatever," she added. "But I do believe in the process. And I believe that if in fact, that is the direction that the Intel Committee is looking at right now, what's important is that members of Congress have the opportunity to review it and to be able to be in a position as I'm stating to you, I'd like to have my questions answered before I come out with a statement of any kind."
Among Roby's House colleagues in Alabama, Reps. Bradley Byrne (R-Fairhope) and Gary Palmer (R-Hoover) have declared their support for the memo's release.
Jeff Poor is a graduate of Auburn University and works as the editor of Breitbart TV. Follow Jeff on Twitter @jeff_poor.