The buzz about a potential Fourth of July event that would have featured former President Donald Trump at the USS Alabama, similar to his Mount Rushmore event, had been persistent over the past few weeks. However, permission had been denied by the USS Alabama board out of concerns that a partisan event may obligate the USS Alabama Battleship Memorial Park to host other political events.
According to a report from Mobile television's NBC 15's Andrea Ramey, park officials even sought an opinion from Attorney General Steve Marshall on the matter.
"There would have been a huge fireworks show, like akin to what you saw at Mount Rushmore last year on the bay," local activist Pete Riehm told NBC 15. "It would have been off the hook. It would have been crazy."
Ramey also spoke to USS Alabama Battleship Commission chairman Bill Tunnell, who determined the event would be a partisan event, and therefore not allowed under a tack taken by the park dating back to the 2012 Republican presidential primary in Alabama.
"After the request was made, there was contact with the Republican Party," Tunnell said. "They contacted us. Then it became apparent it was going to be a partisan political event rather than just a patriotic event planned for that evening."
"Rick Santorum was the straw that broke the camel's back, and that's when the commission went to the 'no partisan politics, open to the public' position," Tunnell added.
More recently, the park hosted an event for then-2018 GOP gubernatorial candidate former State Sen. Bill Hightower.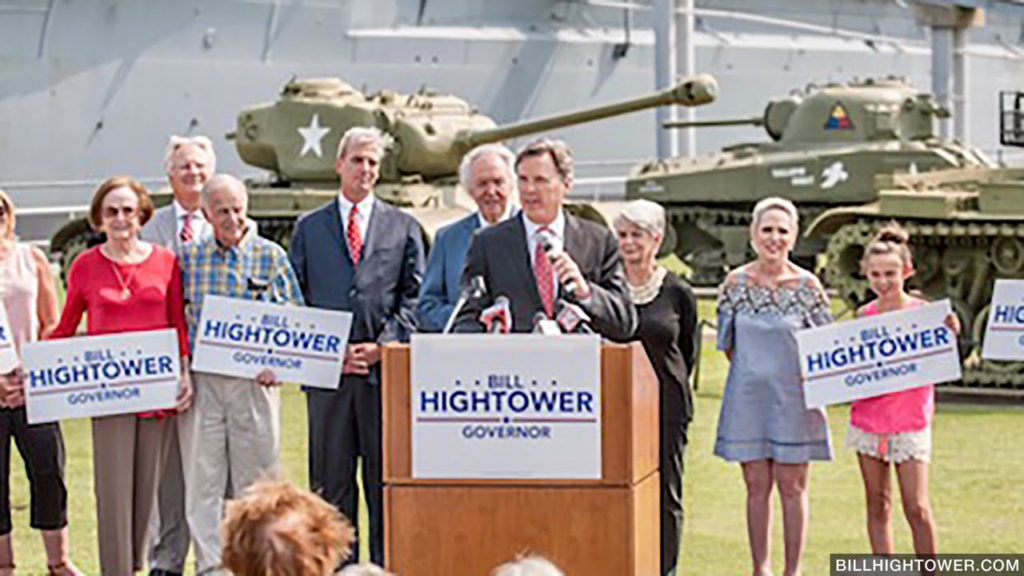 @Jeff_Poor is a graduate of Auburn University and the University of South Alabama, the editor of Breitbart TV, a columnist for Mobile's Lagniappe Weekly, and host of Mobile's "The Jeff Poor Show" from 9 a.m.-12 p.m. on FM Talk 106.5.