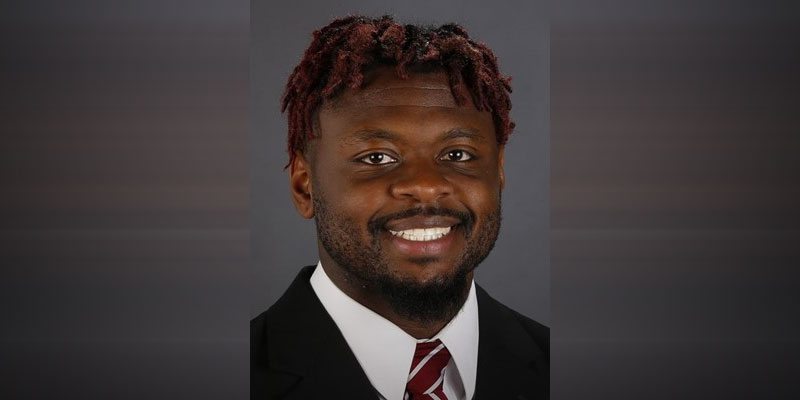 As we watch college football stars play for our favorite teams, we too often forget that they are people who have real life family struggles, just like us. The backstories about these young men and where they come from don't get told often enough. Thankfully, one Alabama safety opened up about a health issue in his family and how it has impacted him.
Alabama safety Hootie Jones is a senior from Monroe, La. He played in all 15 games for the Crimson Tide last season, recording 20 total tackles and 16 solo tackles. He also broke up five passes. During Jones' season, though, there was a lot more going on than just football. His mother has been battling stage 4 Lymphoma, and she, along with Hootie, spoke to AL.com about the challenges of facing the disease together.
During his first season in Tuscaloosa, Carr would not allow the disease to deprive her of the opportunity to watch her son play. The last two years, however, Jones told her she could not attend regularly due to the toll it was taking on her.
"Having stage 4 is no big deal to me, except when it gets to them and it hurts them," Carr told AL.com. "That's when it bothers me. After he got there, that first year, I didn't miss a game. He was getting upset because I was actually coming, and I would leave treatment Saturday morning. You just couldn't tell me no. That was his first year. The last two years, I couldn't get from where we have to park to the stadium without me either having to stop or getting lightheaded. Once he found out, it became an issue. He was like, 'You can't come no more.'"
Carr was able to make one game last season; she shared that she was able to attend Alabama's 24-7 win over Washington in the College Football Playoff semifinal.
With the departure of safety Eddie Jackson, who was taken in the fourth round of the NFL Draft, Jones will be competing for more playing time this year and perhaps even a starting job. It is difficult to know whether Jones will have the opportunity to continue playing football after he finishes at Alabama. One thing we do know is that his mother is a courageous person who loves him very much.
Here is a GoFundMe page created to help with Jessica Carr's battle with Lymphoma.
Don't miss out!  Subscribe today to have Alabama's leading headlines delivered to your inbox.