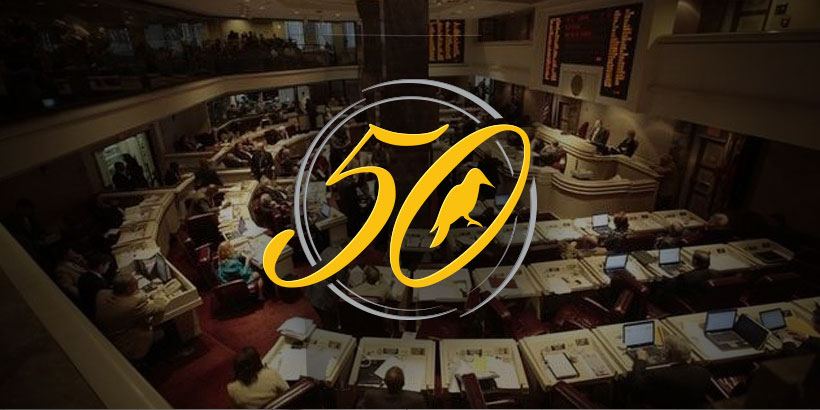 The Yellowhammer Power & Influence 50 is an annual list of the 50 most powerful and influential players in Alabama politics and business — the men and women who shape the state.
This year's list is being released in three segments. Yesterday's segment included the state's most poweful government officials and politicians. Today's segment includes lobbyists and governmental affairs pros. Check back tomorrow for the state's most influential businessmen. Names below are listed in alphabetical order.
Don't miss Yellowhammer's 2nd Annual Power of Service reception honoring the men and women on the Power & Influence 50 list who leverage their stature to make a positive impact on the state. The event is set to take place Friday, May 13th at the Grand Bohemian Hotel in Mountain Brook. Last year's event attracted a who's who of Alabama politics and business, including the Governor, Lt. Governor, Speaker of the House, Pro Tem of the Senate, numerous members of Congress, dozens of state legislators and many of the state's top executives, lobbyists, opinion leaders and political activists. For more information on the event click here and to purchase tickets click here.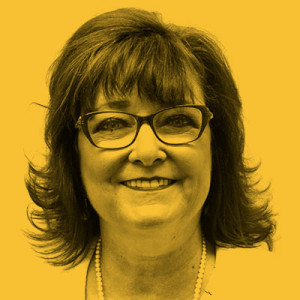 Ginger Avery-Buckner, Executive Director, Alabama Association for Justice
It is now commonplace for Republicans to ask "Where is Ginger on this bill?" before committing one way or the other on a piece of legislation affecting civil litigation.
To fully understand how remarkable that is, one must remember that the trial lawyers association not too long ago donated over 90 percent of its campaign contributions to Democrats. For them to now be such major players in a State House dominated by Republicans is a testament to Avery-Buckner's leadership. She solidified her association's position in the 2014 campaigns by pivoting on a dime and becoming one of the largest contributors to GOP candidates.
Avery-Buckner puts a lot of effort into getting her organization's members to the State House when important issues are on the agenda. They have perhaps the most noticeable presence of any association when they pull out all the stops, and it just plain works.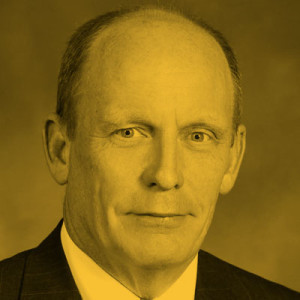 Sonny Brasfield, Executive Director, Association of County Commissions of Alabama
Brasfield has built out a grassroots network that becomes a powerful force when activated. He really knows how to leverage his members. It is not uncommon for some rural senators to hear from dozens of county commissioners on certain issues. All of those individuals are presumably influential people within their districts, so it really moves the needle when they start calling legislators.
Brasfield is a wily old veteran who has been through the fire. He has a reputation for being tough to deal with, but he sticks to his guns for his counties, and it has paid off. The ACCA is funded by county tax dollars, making Brasfield the only taxpayer-funded lobbyist to make this year's Power & Influence 50.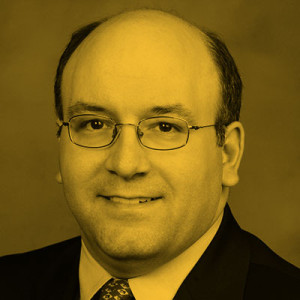 Greg Butrus, Partner, Balch & Bingham LLP
If you're a powerful politician, executive, campaign consultant or governmental affairs professional and you have an important legal question about anything related to state and federal energy policy, campaign finance, government relations, or regulatory compliance issues, Greg Butrus is the only person you call — period.
From the swanky headquarters of Balch & Bingham's downtown Birmingham office, Butrus has quietly become the go-to legal counsel for many of the state's heavy-hitters.
In short, Butrus is the most politically influential attorney in the state, and it's really not even close. It doesn't hurt that he's one of the most genuinely humble and likeable individuals working in Alabama politics.

William J. Canary, CEO, Business Council of Alabama
Over a dozen years into his tenure as CEO of the BCA, Canary continues to be active at the Statehouse. His organization is well-funded, well-staffed, and has the state's business elite ready to engage on policy issues at a moment's notice. It is hard for Canary's competition to compete with that kind of muscle.
The BCA has gotten what they wanted far more often than not since Republicans took control of the legislature in 2010, particularly on education issues, where they continue to increase their engagement.
Prior to being one of the closest allies of House Speaker Mike Hubbard and Senate President Pro Tem Del Marsh, Canary ran the American Trucking Association in Washington, D.C., and worked in the George H.W. Bush White House.
He and his wife, Leura, who is General Counsel of the Retirement Systems of Alabama, are the only husband and wife team to ever make the Power & Influence 50. They have been near the center of every major political fight over the past 15 years. That will likely continue in the years to come.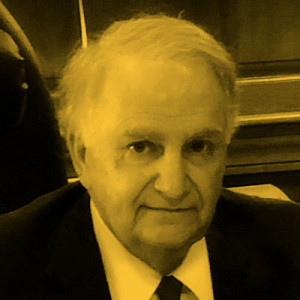 Joe Fine, Lobbyist, Fine Geddie & Associates
Fine did not invent lobbying, but he arguably did invent and perfect the way it's done at the Alabama Statehouse.
Just consider the past forty years since he was first elected to the Alabama Senate.
Governors have come and gone. Powerful associations have grown and crumbled. An entire political party that once held total sway over the state practically went defunct. One of the only constants through it all is that Joe Fine was and continues to be a central player.
Flanked by his longtime business partner Bob Geddie (see below), Fine will be the state's preeminent lobbyist until the day he decides he is ready to pass the baton.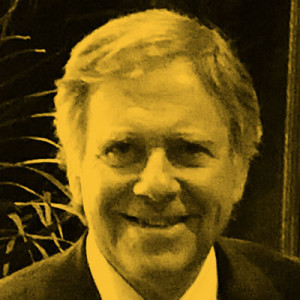 Bob Geddie, Lobbyist, Fine Geddie & Associates
Geddie is not only a top-tier lobbyist, he is also a trusted adviser to some of Alabama''s titans of industry.
Business leaders from around the state have empowered Fine-Geddie to be among the most influential players in electoral politics by sending their money to a group of Geddie-controlled political action committees. It has proven to be a brilliant and highly successful operation, but no one else has been able to replicate it because they have not built up the trust that Geddie has over the past few decades.
Fine-Geddie's statehouse team, which includes Clark Fine, Lamar Higgins, Ben Patterson and Mary Margaret Carroll, have positioned them to be an influential force for years to come.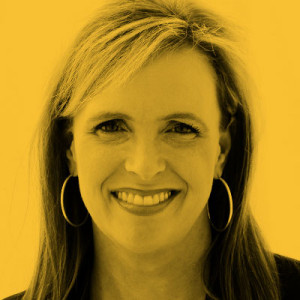 Rebekah Mason, de facto governor
When former cabinet secretaries openly refer to you as the "de facto governor," your spot on the Power & Influence 50 is locked in.
Capitol insiders say the governor's long-time mistress is still the most influential voice in his orbit, even after she publicly resigned from her unofficial post as "senior advisor" when audio recordings obtained by Yellowhammer News revealed their illicit affair.
Mason's fingerprints have been on every part of Governor Bentley's agenda since he won re-election. It may never be fully understood just how much she has controlled the administration's direction, particularly during the two years since her inappropriate relationship with the governor was allegedly first uncovered by members of Bentley's security detail.
Did she do it for love? For money? For the power? Whatever her reasons, Mason's place in Alabama political history is secure.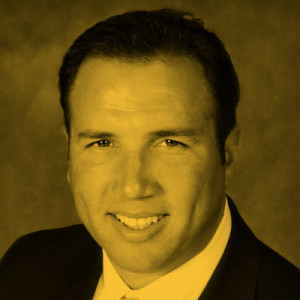 Robert McGhee, Head of Governmental Affairs, Poarch Band of Creek Indians
McGhee just flat out shows up, goes to work and wins. Good luck coming up with an issue on which the Poarch Creeks have lost in the past five years.
The resources McGhee has at his disposal are unimaginable to even the most deep-pocketed lobbying shops in Montgomery. That combined with his in-depth understanding of gaming laws and the legislative process have made McGhee a force on both Goat Hill and Capitol Hill, a rare feet.
Prior to his rise within the Tribe, McGhee made a name for himself at the U.S. Department of Interior-Bureau of Indian Affairs, the U.S. Senate Committee on Indian Affairs, and Troutman Sanders LLP-Indian Law Practice Group.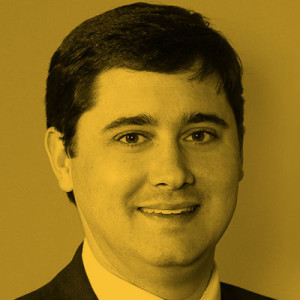 John Ross, Lobbyist, Swatek Howe & Ross
Ross is a workhorse when the legislature is in session, constantly moving between the House and Senate working votes for his firm's growing stable of clients.
He rose to prominence in Alabama political circles during the 2010 election cycle when he served as executive director of the state Republican Party. The GOP was swept into power for the first time since Reconstruction, and Ross, then still in his early-30s, immediately became one of the most sought-after governmental affairs pros in the state.
Since then he has maintained close ties to House and Senate leadership, as well as rank-and-file members, and built a reputation for being a savvy operator both inside the Statehouse and on the campaign trail.
Expect him to be at the forefront of the next generation of power players for decades to come.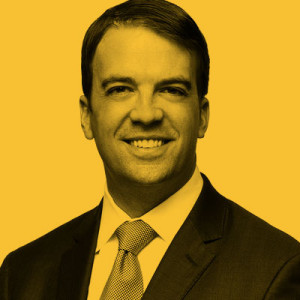 Clay Ryan, Vice Chancellor for Government Affairs, University of Alabama System
Ryan gained notoriety as the most influential external advisor to Governor Robert Bentley during the early years of his administration. He was smart enough to get out of the Capitol before the train ran off the track and returned to his post as head of governmental affairs at a prominent Birmingham law firm.
Since then he has gone on to run the governmental affairs operation for the University of Alabama System. With the Alabama Education Association crippled, there is not only a void to be filled in the education advocacy space, there is also a power vacuum in Alabama politics. Bringing Ryan in signaled that the UA System is serious about filling it, particularly through the newly created advocacy group Alabama Unites for Education, which is being chaired by UA System Chancellor Robert Witt.
With the ubiquitous UA brand out in front and the support of some of Alabama's business heavyweights behind him, Ryan's influence is on the rise.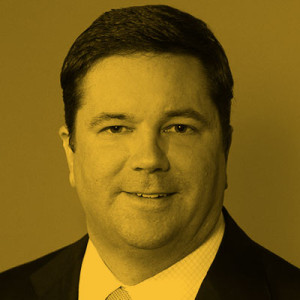 Dax Swatek, Lobbyist, Swatek Howe & Ross
Swatek is a battle-hardened veteran of Alabama political campaigns going all the way back to Congressman Robert Aderholt's first U.S House campaign in the mid-90s. His longtime friendship with Business Council of Alabama CEO Billy Canary gave him early access to Governor Bob Riley, whose re-election campaign Swatek helmed. His close relationship with Riley led to him become then-ALGOP chairman Mike Hubbard's top political advisor during the Republican wave of 2010. All of that culminated with Swatek partnering with a handful of other operatives to form the most prominent governmental affairs firm to pop up in the wake of the GOP takeover.

Steve Windom, Lobbyist, Windom Galliher & Associates
Windom forgot more Alabama political secrets this morning than everyone else in the whole state knew to begin with. He has developed a lengthy historical record in his mind of why events played out a certain way and applies that context to whatever set of issues he is working on.
His lobbying operation has been bolstered by the addition of well liked former State Rep. Blaine Galliher, who was also an influential staffer in the Bentley administration before joining Windom in the private sector.
Prior to his lobbying career Windom was elected Alabama's first Republican lieutenant governor since Reconstruction after serving nine years in the senate. But even with his unrivaled résumé, he still won't allow himself to be outworked.
Don't miss out!  Subscribe today to have Alabama's leading headlines delivered to your inbox.