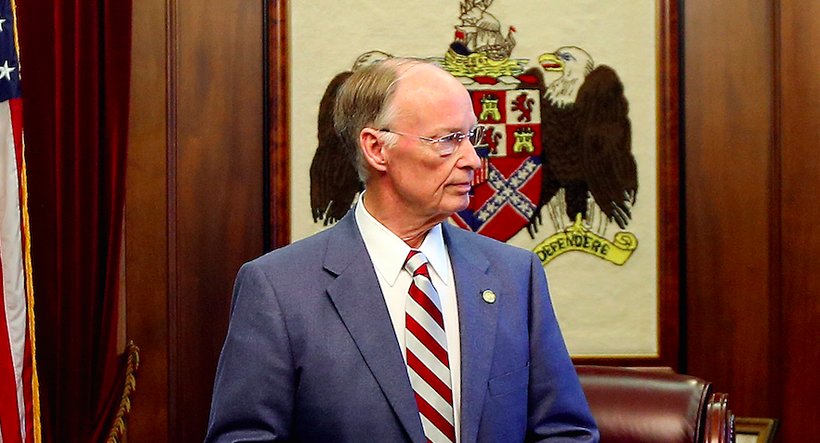 MONTGOMERY, Ala. — Alabama Gov. Robert Bentley and Attorney General Luther Strange on Thursday sent a letter to Macon County law enforcement officials calling on them to shut down VictoryLand casino. VictoryLand officially re-opened ten days ago, bringing "electronic bingo" back to a state whose constitution explicitly prohibits lotteries and games of chance.
"It is widely known that VictoryLand began operations on Sept. 13, 2016 and continues as of today's date to operate electronic bingo machines," the letter reads. "This is a violation of Alabama law."
VictoryLand was shuttered in 2013 after state law enforcement officials seized the machines and a quarter-million dollars in cash.
But in November of last year, Gov. Robert Bentley issued an executive order stripping the state attorney general's office of the authority to enforce gaming laws, paving the way for gambling to take place in local areas under the supervision of sheriffs and district attorneys.
"(T)he State of Alabama has expended immense resources for the enforcement of Alabama's anti-gambling laws, to date, more than nine million dollars," Gov. Bentley wrote. "(R)ecent judicial rulings have raised concern with the unequal enforcement of Alabama's criminal laws, including gambling laws, against individuals and businesses."
The conservative Alabama Policy Institute blasted the governor's decision, saying it "formalized the breaking of a promise that began shortly after his reelection."
"He repeatedly affirmed his opposition to gambling," they wrote, "but today has decided to actively encourage it."
At VictoryLand's recent reopening, casino boss Milton McGregor alluded to Gov. Bentley's order while expressing confidence in the legality of what they are doing.
"(Attorney General Strange) is through with gaming issues," McGregor said. "Gaming and the bingo issue will be handled by the sheriff and the DA to determine the legality, and they have done that. Without question, everything on this floor is legal."
Macon County Sheriff Andre Brunson declined to comment on what his department will do, but added that he is "trying to do is what's right for the people of Macon County and enforce the law."
As for the local district attorney, he said "there is no way in hell that I could afford to conduct a raid on VictoryLand, even if I wanted to."
The governor and attorney general have given local authorities until September 30 to respond to their letter with a plan to enforce the law.
(h/t OANow)
Don't miss out!  Subscribe today to have Alabama's leading headlines delivered to your inbox.