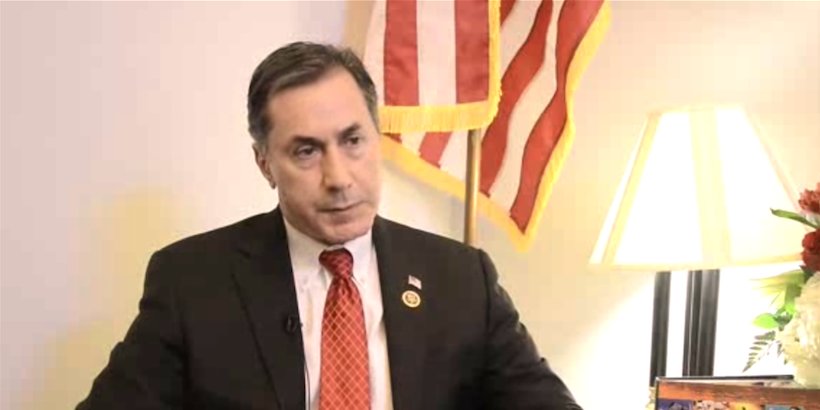 WASHINGTON — Newly inaugurated Congressman Gary Palmer (R-AL6) made waves during his first week in the U.S. House by voting for Sen. Jeff Sessions (R-Ala.) to be Speaker of the House. It's a little-known fact that the Speaker of the House does not have to actually be a member of the House, so Palmer was not the first person to ever cast a vote for an "outsider," but the explanation for his vote has caught the attention of many conservatives around the country.
During an interview with the Daily Caller on Sunday, Palmer told interviewer Ginni Thomas that he wanted to honor Sessions because he's one of the rare politicians who is the same man today that he was when he was first elected to public office.
Here's an excerpt from the interview:
The reason I voted for Jeff Sessions (is) he's the same guy today that he was in 1994 before he ever held office… (He's) been a dear, dear friend of mine and I've known him since 1994… He is a patriot. He is honor-bound. He is one of the most principled people I've ever met… I've often joked that when I grow up, I'd like to be like Jeff. So I wanted to honor him. I felt like he got a raw deal in the Senate by being denied the chairmanship of the Budget Committee. They do things differently in the Senate, but I don't necessarily think it was handled in an honorable way over there. I wanted to honor Jeff Sessions and his name now goes down in history as someone who received a vote for Speaker of the House of Representatives in the United States Congress.
Palmer also repeated a story first shared on Yellowhammer about his reason for not voting to re-elect incumbent House Speaker John Boehner (R-Ohio).
I was never part of any coordinated effort. The reason that I did not vote for the Speaker is that during the campaign I said I wouldn't. Back in September after I won the runoff I sat down with the Speaker and told him that. Normally you don't begin a new relationship that way, but I told the Speaker I couldn't vote for him because on the campaign trail I said I wouldn't. I told him that if the first thing I did when I got up here was break my word to the voters and violate that trust, not only would I lose their confidence, I would lose his. From that point on he would be wondering where down the road I would break my word to him, and I said, "Mr. Speaker, I want you to know right now that if I tell you I'm going to do something you can absolutely count on it and I'm going to prove it to you by not voting for you." And then I asked for two prime committee assignments.
To watch the full interview, head over to The Daily Caller.
---
Like this article? Follow me on Twitter and let me know what you think.

— Cliff Sims (@Cliff_Sims) December 3, 2014