Did you know you can order free pizza to be delivered to your polling place while you're waiting to vote today? If there's a long line at your polling place and you're starting to get a little hungry, there's an organization called Pizza to the Polls that's delivering free pizzas to voters, volunteers, journalists, and anyone else at the polling place.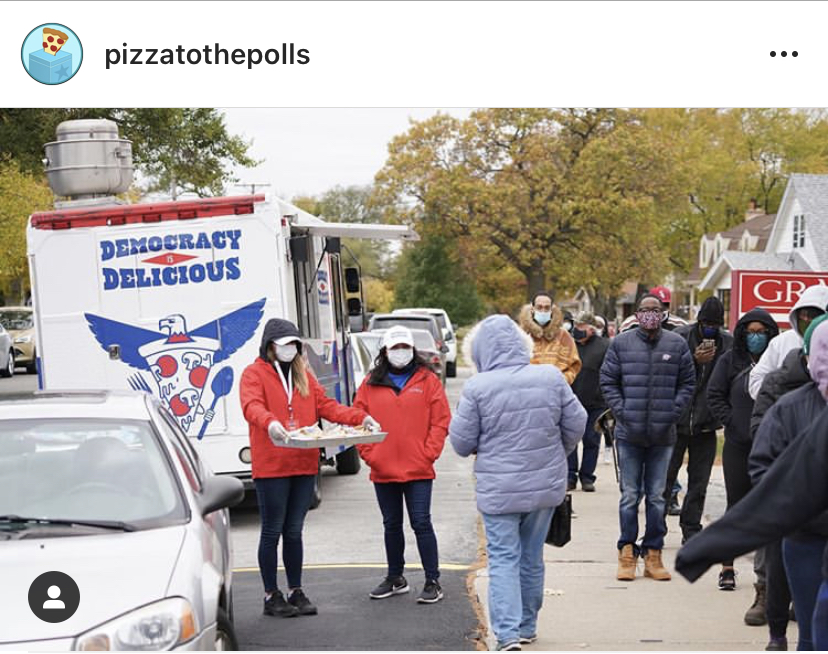 All you have to do is visit polls.pizza, upload a photo of the line at your polling place, estimate how long you think the wait is, and submit the request. Pizza to the Polls will then contact the closest pizza delivery place, and free pizzas should be on the way in 90 minutes or less!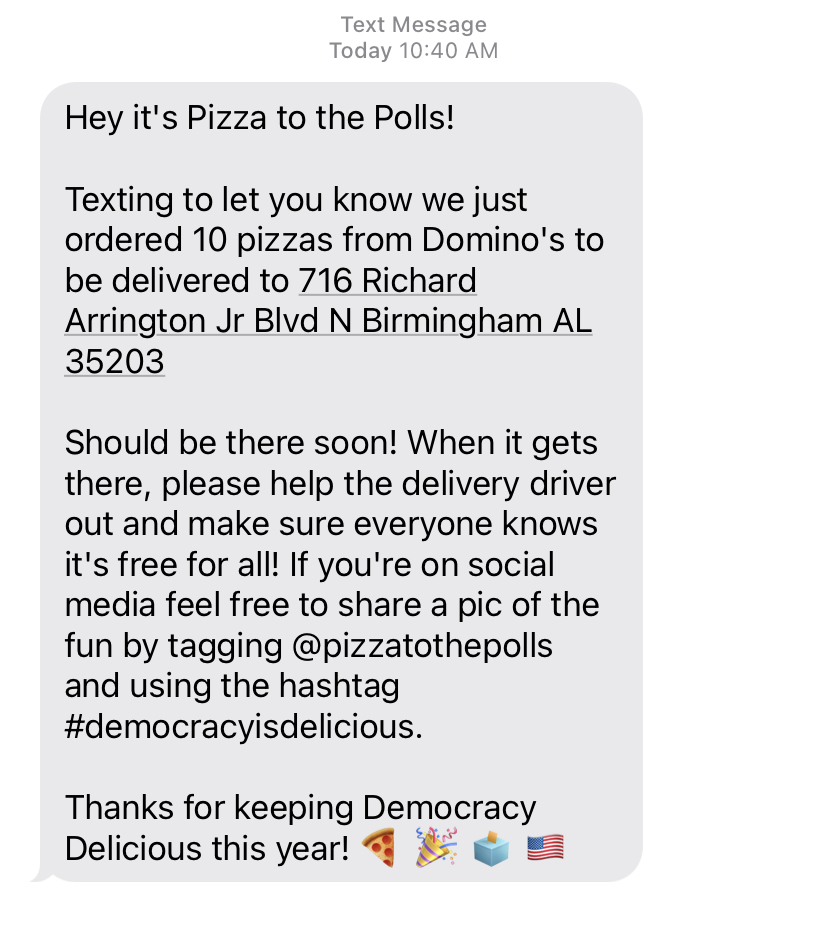 This morning, Pizza to the Polls delivered 10 Dominos pizzas to the downtown polling location at the Birmingham Courthouse. The organization has thus far delivered 38,646 pizzas in 46 states and to 1,670 polling places. Pizza to the Polls is a nonpartisan, nonprofit initiative founded in 2016 with a simple mission: to deliver food to crowded polling locations.
Julia Sayers Gokhale is a writer and editor who has been working in the lifestyle journalism industry since 2012. She was Editor in Chief of Birmingham Magazine for five years and is now leading Yellowhammer News' lifestyle content. Find her on Instagram at @juliasayers or email her at julia@new-yhn.local.