One Alabama probate judge declares his county is no longer in the 'marriage business'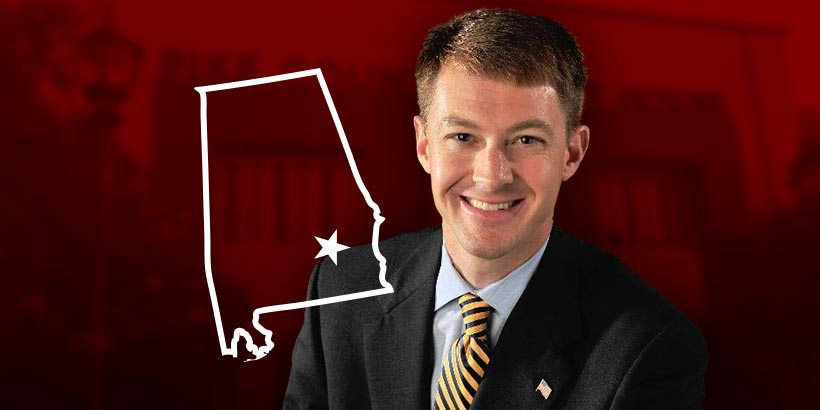 TROY, Ala. — The US Supreme Court's decision last Thursday to strike down state bans on same-sex marriage has left Alabama probate judges with few legal options, and some big decisions to make.
With an order released by the Alabama Supreme Court Monday morning, probate judges now have a 25-day delay before they must legally start issuing marriage licenses to gay and straight couples.
Probate Judge Wes Allen of Pike County has other plans. Instead of granting or denying same-sex couples marriage licenses, he has taken his county out of the marriage business altogether. Since February of this year, Pike County has not issued marriage licenses to any couples: straight or gay.
"My office discontinued issuing marriage licenses in February, and I have no plans to put Pike County back into the marriage business," Probate Judge Allen said in a statement Friday. "The policy of my office regarding marriage is no different today than it was yesterday."
Since his statement Friday, Judge Allen has been featured in the New York Times, and even referenced by 2016 presidential hopeful Rand Paul in the candidate's op-ed on the decision published by TIME Magazine.
In an interview with Yellowhammer News Monday afternoon, Judge Allen affirmed his stance and is "confident in his legal position."
"The decision allows me to operate under the law while adhering to my deeply held Christian values," Allen said. "I'm not in violation of the Supreme Court."
Allen specifically highlighted Alabama Code Section 30-1-9, which states "Marriage licenses may be issued by the judges of probate of the several counties." According to Allen, the legal meaning of the word 'may', unlike the more commanding 'shall', gives probate judges the option to issue licenses or not. "The Supreme Court ruling does not invalidate the Alabama Code," he said.
Under Alabama law, a couple can receive a marriage license in any county and it does not have to be the one that they live in. Probate Judge Allen's decision means that Pike County's roughly 33,000 residents will have to obtain marriage licenses from probate offices elsewhere in the state, but many do not seem too upset about it.
On the contrary, several Pike County constituents have responded positively towards Allen's move. "I've talked to several couples and most are supportive of my decision," he said.
The evidence of support is also clearly depicted on Allen's Facebook page. One resident thanked the probate judge for "holding strong with your Christian faith and being a true leader," while another wrote "Thank you for standing by the majority of the community, and what is truly morally right!"