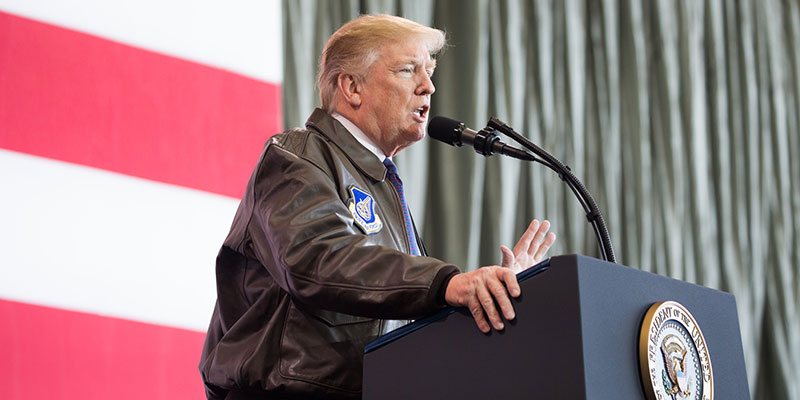 New York City terror suspect Akayed Ullah posted "Trump, you failed to protect your nation" on Facebook just prior to executing a botched terror bombing of the subway system.
Ullah, a 27-year-old Bangladeshi who moved to the United States on a family immigrant visa in 2011, attempted to cause major damage Monday morning with a homemade pipe bomb at a bus terminal close to Times Square, but the explosion only injured five people.
A criminal complaint filed Tuesday reveals that prior to the bombing, Ullah made a Facebook post that stated: "Trump you failed to protect your nation," according to NBC News.
Ullah has so far been charged with material support for a terrorist organization, use of weapons of mass destruction and bombing of a public place. He was not previously known by law enforcement to have any terror ties.
Prosecutors are expected to discuss the charges more in-depth later on Tuesday.
One law enforcement source told CNN that Ullah detonated the bomb because he was upset at Israel's recent "incursion into Gaza."
It's not clear exactly what Ullah meant by that comment, but over the weekend, Israel targeted Gaza with airstrikes in response to rockets fired by Hamas. Those rockets came amid President Donald Trump's decision to recognize Jerusalem as the capital of Israel.
Follow Jonah Bennett on Twitter
Content created by The Daily Caller News Foundation is available without charge to any eligible news publisher that can provide a large audience. For licensing opportunities of 
our original content, please contact

[email protected]

.
Don't miss out!  Subscribe today to have Alabama's leading headlines delivered to your inbox.