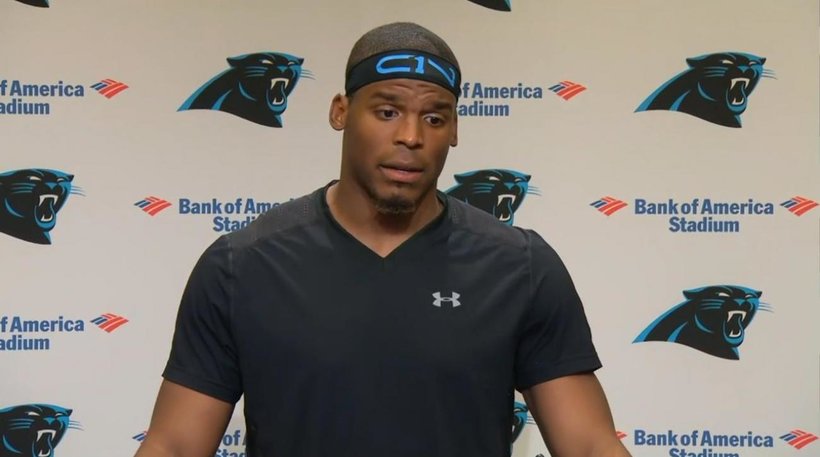 CHARLOTTE, NC — In the wake of the fatal police shooting of 43-year-old Keith Lamont Scott and subsequent protests, members of the media asked former Auburn University quarterback and current Carolina Panthers star Cam Newton for his thoughts on what is happening in his adopted home town.
"My heart mourns for that family," Newton said, "but I don't know enough specific information at this time."
Newton said that he had seen conflicting reports, with some outlets saying Mr. Scott was just reading a book when he was shot, while others say it was a gun.
"But we all have to be held accountable," he said. "When is enough enough? We're just hoping that the facts come out… People are dying. In some cases they were innocent. In other cases there was a threat to the police officer."
It has become increasingly rare in the current political environment for a major figure to take such a measured approach to such a divisive issue, but Newton said he views football as his platform to unite people.
"So I'm in a position now where, if I say something, it's going to be critiqued, and if I don't say something, 'Oh, you fake or you flawed,'" he said.
Newton was asked to specifically weigh in on the unrest that has swept across Charlotte this week, resulting in over a dozen police officers being injured.
Newton rejected the violent outbursts, then went a step further and gave his perspective on the stated reasons for the protests.
"I know from being a black person, it's a lot of black people that don't do right by black people. So you can't be a hypocrite and just say, 'Oh, well, a white man or a white police officer killed a black man,'" Newton said.
"Now, that's still messed up. I'm not sitting up here saying that it's OK. I'm just saying we just still gotta be, you know, have clear-eyed vision on both sides. And it starts with everybody holding each other accountable and policing yourselves."
(h/t TheBlaze)
Don't miss out!  Subscribe today to have Alabama's leading headlines delivered to your inbox.