New Miss Alabama Works to Combat Hunger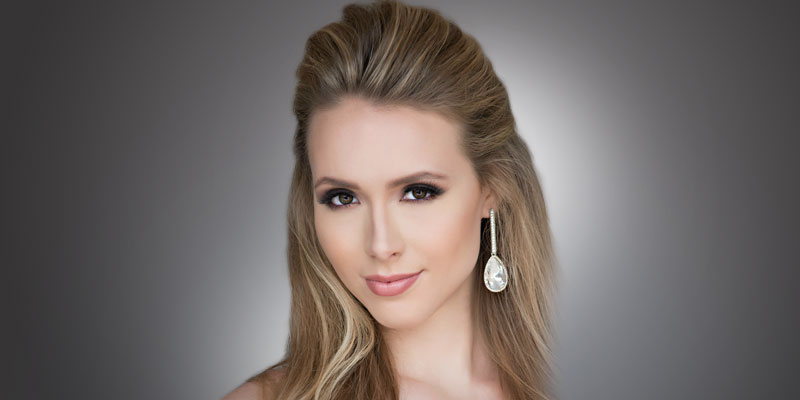 TUSCALOOSA, Ala. — Across the state and nation, Miss Alabama and Miss America are incredibly influential role models. For many young girls, they strive to achieve the level of scholarship, beauty, and grace that the women competing at the top-level of the pageant world exhibit so well. Last week, Jessica Procter of Tuscaloosa was the latest young woman to be crowned Miss Alabama. Although she worked very hard to get to this point, the real work of being a role model to thousands of young girls is just beginning.
A relative newcomer to pageant life, Procter said winning Miss Alabama was a dream come true. "Honestly, it was like living in an alternate universe," Procter told Yellowhammer. "You picture that moment and you work for that moment, but when it finally happens, it feels unreal."
Four years ago, Procter began participating in pageants during her junior year of high school. She wanted to boost her resume for college scholarship committees and figured performing well in pageants would look impressive.
She first saw a post about Miss Tuscaloosa Outstanding Teen on Facebook and wanted to give it a try. While she had no previous experience, she had an extensive background as a musical performer who sang with her family from a young age.
"I watched Miss America more than a few times as a kid," she said, "but it was never something where I really knew how it worked."
After placing third in her first-ever pageant, Procter caught pageant fever and she continued to perform well in state-level competitions. She has served as Miss West Central Outstanding Teen, Miss Alabama Outstanding Teen, Miss Center Point, Miss Tuscaloosa, and Miss Leeds Area. Overall, Procter has earned more than $42,000 in scholarship money that will ensure a debt-free graduation from The University of Alabama.
Procter emphasized the importance of scholarship and giving back in both the Miss Alabama and Miss America organizations. Founded in 1921, the Miss America Organization is still the nation's largest provider of scholarship assistance to young women, as Procter is a paramount example.
"My most important role is to show the world what the Miss Alabama Organization is about," she said. "It's not about me, it's about the organization and the good that it does. I'm just its voice this year."
Procter's platform focuses on the pressing issue of food insecurity, which is formally defined as the state of being without reliable access to a sufficient quantity of affordable, nutritious food. She first saw the tragedy of hunger on a mission trip with her family overseas. Her experience changed her and forced her into action. "I couldn't sit there when people in our world are struggling to meet basic necessities that I take for granted every single day," she said.
At first, she wanted to start a program to help impoverished people overseas. But she soon found out that the problem plagues one in five Americans, and her focus soon shifted. She watched a 20/20 documentary in a freshman-year psychology class about hungry children in Camden, New Jersey, and one story from the video hit her especially hard.
"There was a boy named Isaac…who had never heard the words breakfast, lunch, and dinner before. He had never had three set meals a day. If he did, there was no need to name them because it wouldn't be something he would get the next day. Three set meals a day was just an unattainable luxury in his life."
She sat there in the 150-person class weeping. "This boy only lives 14 hours away from me, and here I am about to go eat at the dining hall and I'm worried about sending money overseas," she said. "I need to do something about this in America."
She contacted the West Alabama Food Bank about local hunger in her area. After some discussion, she formed Step Up to the Plate, a partnership with the West Alabama Food Bank, that works to find ways to address food insecurity in the state.
Step Up To The Plate fights hunger by conducting canned food drives, speaking to local community groups and schools, raising money, participating in and encouraging volunteerism at local soup bowls and food banks, and establishing food recovery programs at local businesses. "You've got to make other people as passionate as you are because you can't do it alone," she said.
Procter will take her cause and talents to the Miss America stage as one of the 52 final contestants. The ninety-seventh Miss America pageant will be held in Atlantic City, New Jersey on Sunday, September 10, 2017.