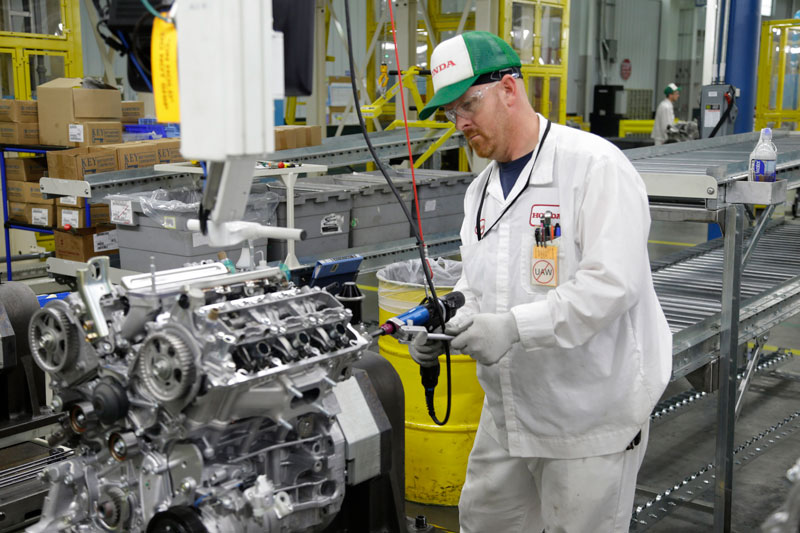 Southeastern auto workers have once again sent a strong message to the labor unions—you're not welcome here.  As we recently reported The United Auto Workers petitioned for an election to unionize the Nissan plant in neighboring Mississippi, which had tremendous implications for Alabama.
Instead, the Mississippi workers rebuffed the UAW with a resounding no vote, again reminding the unions that they're not needed or wanted. By a lopsided vote of 2,244 to 1,307, Nissan workers rejected the proposal for representation by the UAW in a measure that Reuters said was overseen by the U.S. National Labor Relations Board.
"Yesterday's outcome in Mississippi reinforces why manufacturing jobs continue to come to Alabama and the Southeast – our strong work ethic and positive business climate. Instead of trying to divide people, we must unite around the single mission of continuing to create high-quality jobs", said William J. Canary, President, and CEO of the Business Council of Alabama.
Nissan's response to the vote was unequivocal  "With this vote, the voice of Nissan employees has been heard. They have rejected the UAW and chosen to self-represent, continuing the direct relationship they enjoy with the company," Nissan told the Clarion-Ledger in Jackson.
This loss for the UAW follows failed attempts at unionizing autoworkers at Volkswagen AG in Chattanooga, Tennessee and an abandoned campaign at the Mercedes-Benz plant in Vance, Alabama. The Mississippi vote sends a strong portent to the labor unions that not only benefit Alabama's Mercedes, Hyundai, Honda, and Toyota plants but plants across the southeast, like BMW in Greer, SC. Southern states have greatly energized their economies with the thriving, union-free auto industry and it's apparent the leaders who've fostered these relationships see no need to fix what isn't broken.
As Governor Kay Ivey told Yellowhammer earlier this month,
Businesses and employees have a mutually-beneficial relationship. That's why I'm working to ensure our businesses thrive, our people succeed, and the economy grows.

As a right-to-work state, we are putting all workers on an even playing field. This gives companies confidence they can hire the best available workers regardless of affiliation.

Our common-sense approach has enabled Alabama to become a leader in both the automobile and aerospace industries and hopefully the biotech and computer science industries in the future.
Don't miss out!  Subscribe today to have Alabama's leading headlines delivered to your inbox.