Despite what the media have said about U.S. Rep. Marjorie Taylor Greene (R-Ga.), she is not be shunned by Republicans universally.
Later this month, Greene will be featured by the Alabama Federation of Republican Women at an event to be held at the Dothan Civic Center.
Tickets went on sale this morning, and the event is expected to be well-attended as the 2022 election cycle is underway.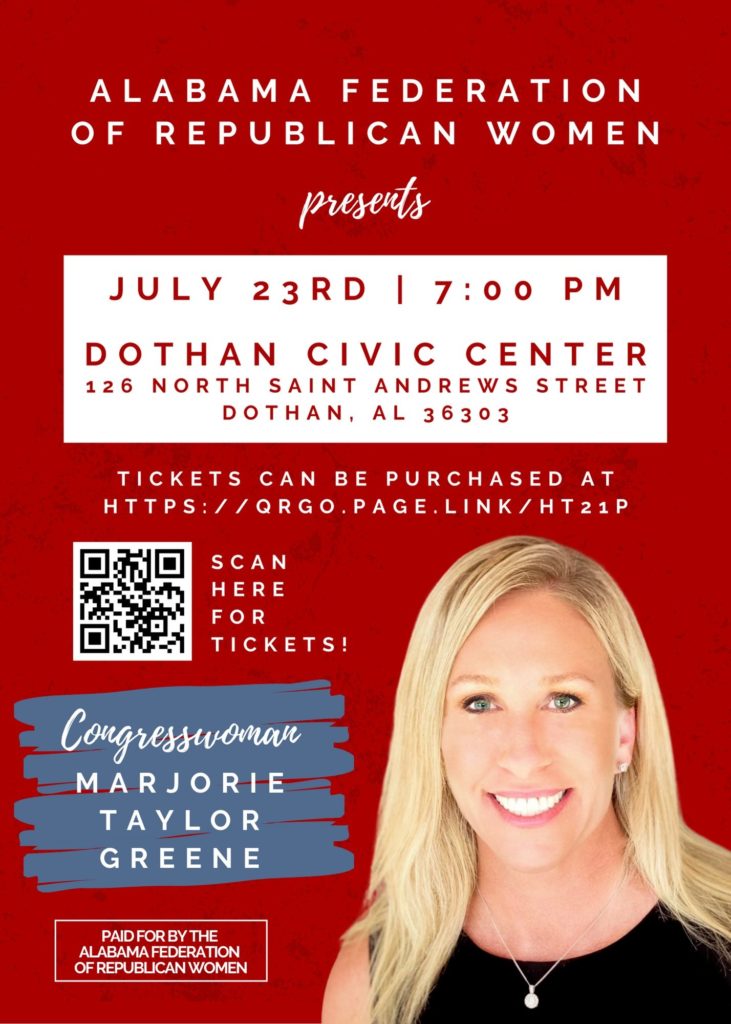 The event is scheduled for July 23 at 7 p.m. at the civic center in downtown Dothan. General admission tickets are $99.
Greene represents Georgia's 14th congressional district, located in the northwestern corner of the state and adjacent to northeastern Alabama.
The freshman Georgia congresswoman has been shunned by Democrats, who stripped of her committee assignments earlier this year. However, despite the negative attention, she remains popular with Republican voters.
@Jeff_Poor is a graduate of Auburn University and the University of South Alabama, the editor of Breitbart TV, a columnist for Mobile's Lagniappe Weekly, and host of Mobile's "The Jeff Poor Show" from 9 a.m.-12 p.m. on FM Talk 106.5.
Don't miss out!  Subscribe today to have Alabama's leading headlines delivered to your inbox.