COURTLAND — Lockheed Martin on Monday held a star-studded grand opening of the company's new Hypersonic Missile Assembly Building for advanced manufacturing.
The town of Courtland will be home to the manufacturing of the defense giant's hypersonic production supporting critical U.S. military missions. Further solidifying its partnership with the U.S. Department of Defense (DOD), the work conducted at Lockheed Martin's Courtland facility will serve to benefit national security interests by providing a deterrent to threats posed by foreign adversaries such as China and Russia.
The 65,000-square-foot facility will bring an estimated 70 new jobs to the area. Within the past two years, Lockheed Martin has added a total of 117,000 square feet at its Courtland facility.
Hypersonic technology enables the nation to possess both offensive and defensive capabilities to confront enemies of the United States in the realm of nuclear war. Alongside modern maneuverability capabilities, the technology allows the weapon to reach five times the speed of sound.
Jay Pitman, vice president of Air Dominance and Strike Weapons at Lockheed Martin Missiles and Fire Control, detailed the importance of possessing hypersonic capabilities.
"Hypersonic strike capabilities are critical to combat evolving threats, giving our warfighters the tools they need to complete complex missions," said Pitman. "The talented teams who work at these new advanced strike production facilities are delivering essential missile and hypersonic vehicle technologies in support of the U.S. National Defense Strategy."
In a strong display of private sector prestige, joining Lockheed Martin officials for the company's grand opening of its Courtland facility were U.S. Sen. Richard Shelby (R-AL), U.S. Rep. Robert Aderholt (R-Haleyville), U.S. Rep. Mo Brooks (R-Huntsville), Lawrence County Mayor Linda Peebles and U.S. Navy Vice Admiral Johnny Wolfe.
Lockheed Martin chairman, president, & CEO Jim Taiclet and Lockheed Martin Space vice president and general manager Sarah Hiza accompanied their colleagues in the unveiling.
"This commitment to our customers' mission in the North Alabama community extends to our focus on developing the workforce of the future," said Taiclet. "With our flagship apprentice program in advanced manufacturing and technical apprentice program… we've had 40 graduates to join our ranks as full time employees here at Courtland, and we have six active participants in the program. We're certainly proud of where we are and we really can't wait to continue on this trajectory in the future."
"Lockheed Martin has manufactured defense systems in Courtland since 1994, providing increasingly sophisticated capabilities to protect our nation, allies, and security partners," said Hiza. "Our long-time partnerships with Alabama, the Department of Defense, and academic researchers have paved the way to develop the most advanced hypersonic strike capabilities using the best-of-the-best digital technologies from across our enterprise."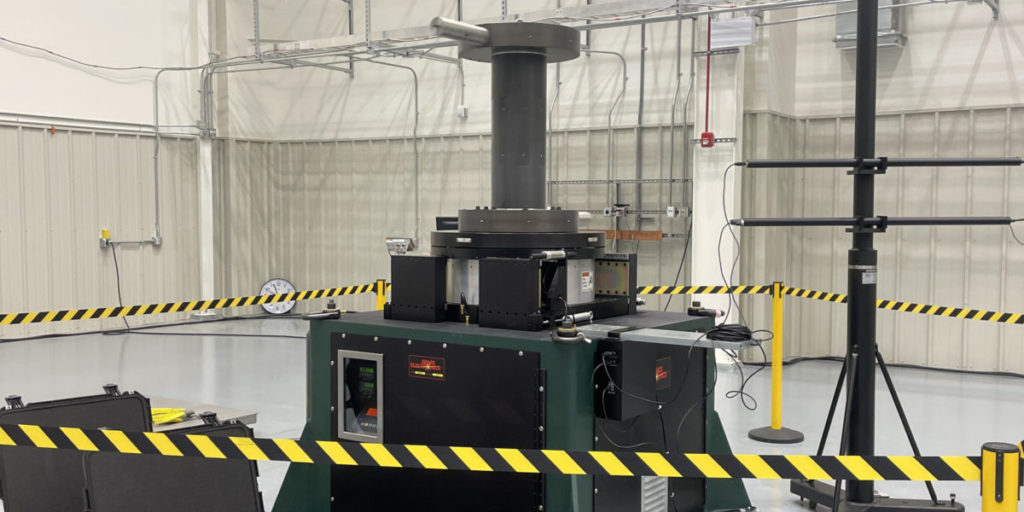 Eric Scherff, vice president of Hypersonics Strike Programs for Lockheed Martin Space, cited North Alabama leadership's commitment to workforce development as the core reason in deciding to house such critical operations in Courtland.
.@LockheedMartin Space V.P. of Hypersonics Strike Programs Eric Scherff says the company's strategic presence in Courtland and North AL is due to the area's talent-rich workforce. pic.twitter.com/7dcSTqgIN8

— Dylan Smith (@DylanSmithAL) October 4, 2021
"First of all it is a great community, we are huge advocates for northern Alabama overall," said Scherff. "We've got over 2,600 employees at Lockheed Martin in northern Alabama. Courtland specifically, has a tremendous talented labor force – a lot of people anxious and eager to get in the business of high tech capabilities, it's a tremendous workforce."
He added, "Our intern programs, our apprentice programs are drawing in this talent teaching people how to build… it's just an eager workforce. We're really proud to be here and take advantage of that."
Monday's unveiling further proves the Yellowhammer State's prominence in supporting mission-critical operations of the U.S. military. Not only does the defense juggernaut's expansion in Courtland provide vast economic benefits to North Alabama, it also places the United States on a path to meeting and surpassing its enemies abroad in 21st century military capabilities.
With an ever-increasing presence of aerospace and defense industry in the state, defense officials believe Alabama will continue to serve a vital role in protecting U.S. national security interests for generations to come.
Dylan Smith is a staff writer for Yellowhammer News. You can follow him on Twitter @DylanSmithAL