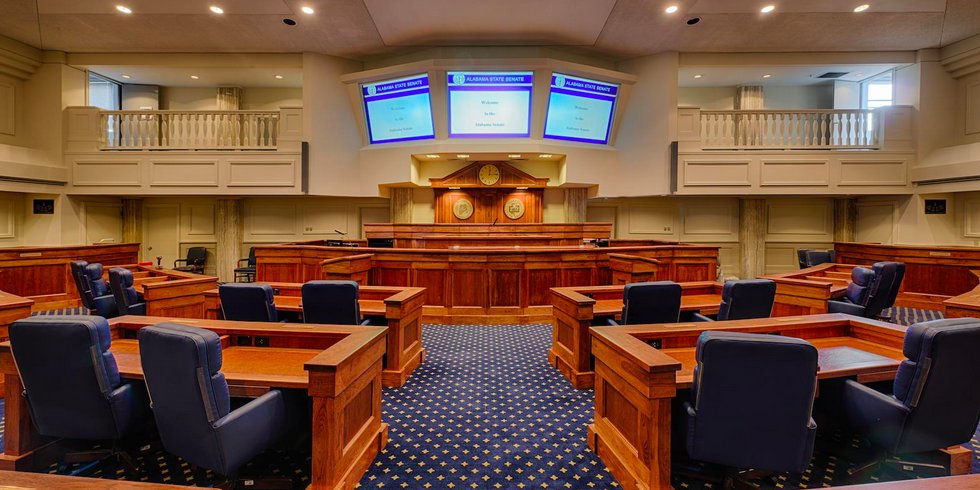 MONTGOMERY – The Alabama legislature passed "Leni's Law" yesterday, which will allow people with seizure disorders or other debilitating medical conditions to use cannabidiol, a derivative of cannabis.
The bill passed the Senate yesterday with a vote of 29-3, and the House later concurred 95-4. The bill now goes to Governor Bentley to be signed into law.
Leni's Law is named after Leni Young, a young Alabama girl who suffered a stroke before she was born which caused her to have dozens of seizures a day. Leni's family moved to Oregon to receive treatment of cannabis oil, which is illegal in Alabama. Leni's parents, Wayne and Amy, said that once Leni started the treatment, her seizures diminished from 20-30 a day to 5 over the past 10 months.
"I prayed and hoped that it would help. But I had no idea that the changes would be this profound. She's doing things we were told beyond her realm…ever," Amy said. "It has given our little girl her life. She is a happy, sweet, opinionated little girl.
"Every moment is just such a gift."
Leni's story inspired State Rep. Mike Ball, who first introduced Leni's Law earlier this year. The original bill allowed patients to use oil with 3 percent THC – the part of marijuana that produces the high. The House amended Ball's bill to only allow 1 percent THC, but the Senate brought the level back up to 3 percent. Proponents of cannabis oil say that 3 percent THC is necessary for the oil to work, but not nearly enough to give the user a high.
The Senate also expanded Ball's bill to include anyone with a debilitating medical condition. The version passed by the House only allowed the oil to be used by individuals with seizure disorders.
Leni's Law is also an expansion of Carly's Law, which Ball introduced and passed two years ago. Carly's Law allowed UAB to conduct a study using cannabidiol to treat seizure disorders. Almost half of the patients in the study have seen a 32-45% decline in seizures thanks to cannabidiol.
While Leni's Law had plenty of opposition, including Alabama Attorney General Luther Strange, the success that cannabis oil has had for Leni and others made a convincing argument. Senator Paul Sandford, the Senate sponsor of Leni's Law, said access to cannabis oil in Alabama would give those suffering from seizures and other conditions and their families much needed hope.
"When you meet one of the families, and you see their children and you see the pain in the eyes of those parents and then put myself in their shoes and realize how blessed I am and how much strength that those families show for the situations that they have, how could I not help them?" he said.
Don't miss out!  Subscribe today to have Alabama's leading headlines delivered to your inbox.