86 years have passed since Alabama native Jesse Owens enshrined his name in history after displaying a historical performance at the 1936 Berlin Summer Olympics.
The 22-year-old Owens took stage in Nazi Germany representing the United States amidst global media coverage and ongoing struggles for Civil Rights.
It was at this pivotal time in history when Owens, as writer Larry Schwartz declared, "single-handedly crushed Hitler's myth of Aryan supremacy." During the Olympic games, Owens, the son of a sharecropper and grandson of slaves, notched four gold medals and served as an inspiration for societal change.
Each Olympic gold-medalist was awarded an English Oak sapling. Owens planted the trees upon returning home to Cleveland. The only known remaining tree, planted at the local James Ford Rhodes High School, died last winter.
Efforts were undertaken, however, to preserve Owens' legacy and his Olympic tree.
For the past seven yeas, John Palmer, an ISA Board Certified Master Arborist, has been collecting and growing seedlings from acorns gathered from the tree at Rhodes High School.
"Since I was not skilled in grafting, I decided to do it the old-fashioned way and just grow trees from acorns," said Palmer. "I liken the difference between grafting and growing trees from acorns as the difference between a 'duplicate' and a 'descendant.' One is not necessarily better than the other."
Given that 2022 marked the 100th anniversary of Owens moving from Alabama to Cleveland, and now some of the trees are large enough to transplant, those involved in the project decided the timing was right to take action and preserve his legacy.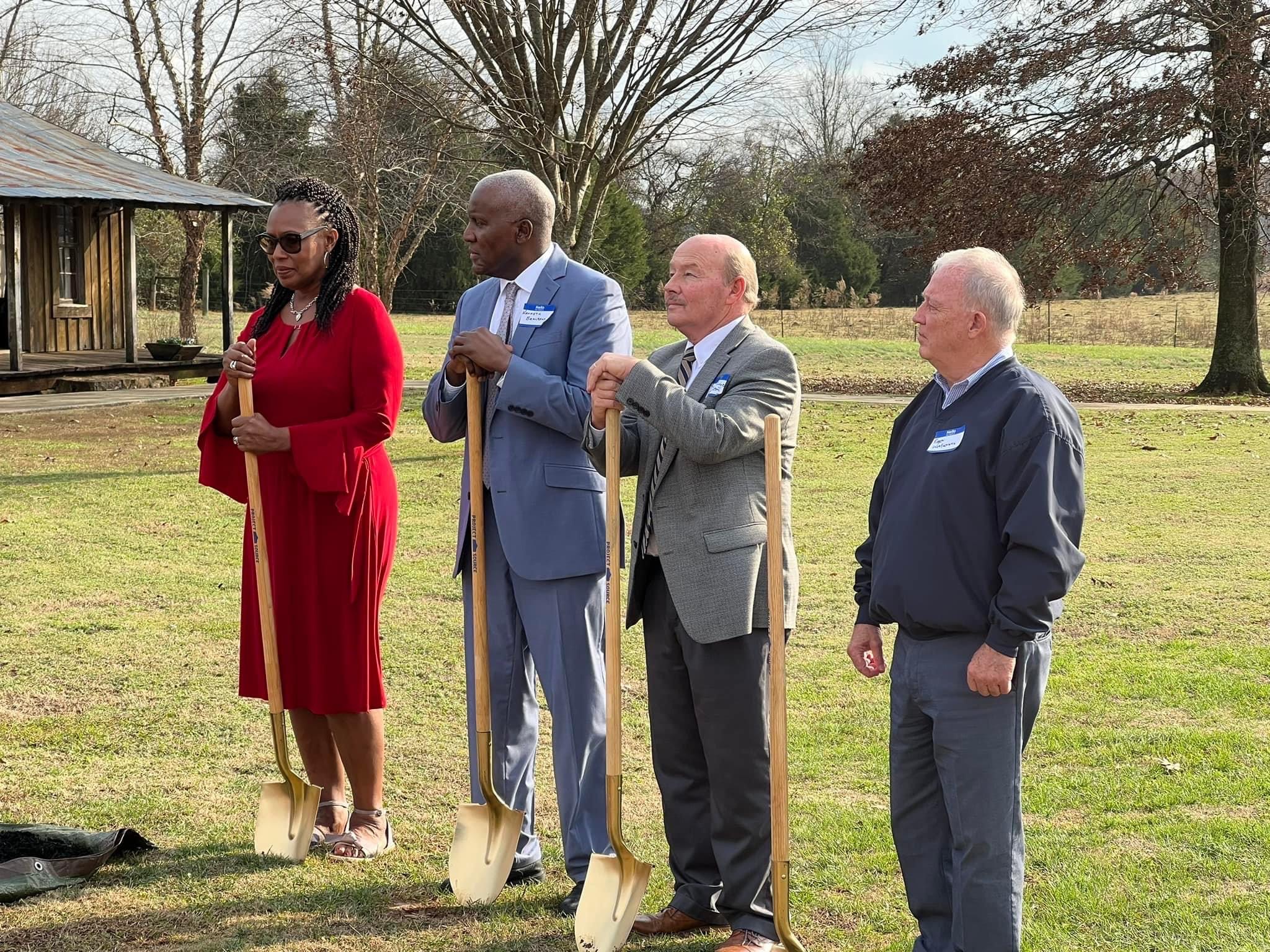 A public tree-planting ceremony and reception was hosted last Thursday in the Lawrence County community of Oakville, home to Owens' birthplace.
Palmer, along with three of Jesse Owens' granddaughters, was on hand for the momentous occasion.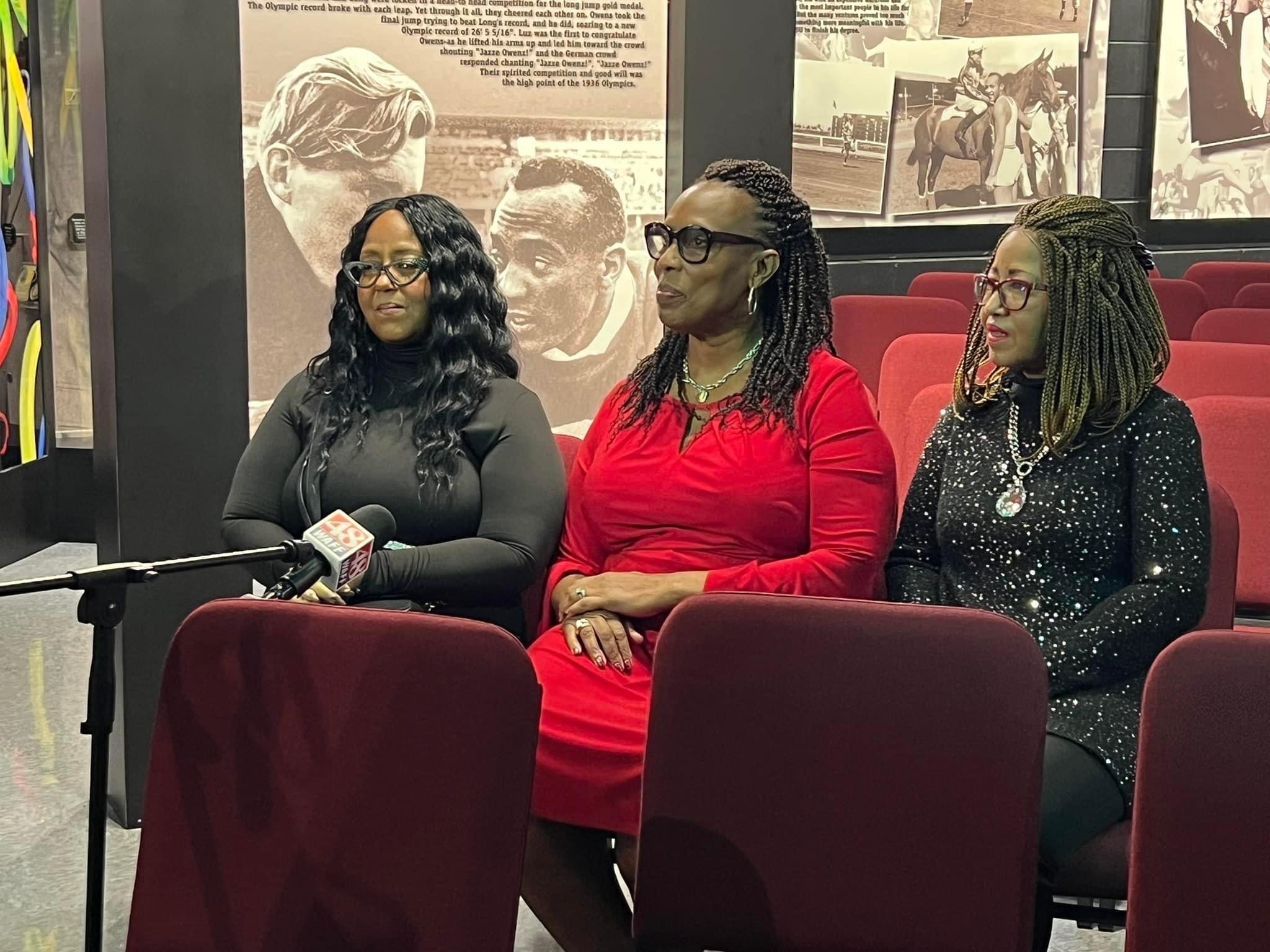 "I do not consider myself the 'owner' of these trees. I am simply the steward," added Palmer. "The Jesse Owens Museum was always my choice to receive the first of these saplings. It's taken many years for the trees to become large enough to transport and transplant.
"My commitment is to make every effort to see that this sapling grows to maturity by working with appropriate Consulting Arborists helping oversee the tree in its new home."
For Marlene Owens Rankin and the Oakville athlete's family, the ceremony was "truly a full circle moment."
"A sapling from the original English Oak presented to my father in 1936 has come to his place of origin," said Rankin. "It represents his beginning and the launching of his life thereafter. We hope it flourishes in this special place."
Nancy Pinion, Jesse Owens Museum Director said, "Everyone is invited to come and help us celebrate Jesse's life and accomplishments through this historic tree planting. We are grateful that John Palmer learned of the existence of the Museum and Park and felt it imperative that this sapling be planted at Oakville, Jesse's Alabama birthplace.
"The Museum and Park's mission is to provide a living memorial to Jesse Owens at his birthplace, to honor and perpetuate his athletic achievements and sportsmanship as well as his accomplishments as a humanitarian. If you haven't visited, it is time you came!"
The Jesse Owens Museum is at 7019 County Road 203 in Danville.
Dylan Smith is the editor of Yellowhammer News. You can follow him on Twitter @DylanSmithAL
Don't miss out!  Subscribe today to have Alabama's leading headlines delivered to your inbox.