Chris Blankenship, commissioner of the Alabama Department of Conservation and Natural Resources (ADCNR), provided good news at the Alabama Conservation Advisory Board meeting last weekend in Montgomery.
Blankenship started his assessment of the ADCNR's four Divisions – Wildlife and Freshwater Fisheries (WFF), Marine Resources (MRD), State Parks and State Lands – with news from State Parks and the fact that all but one of the 21 state parks showed a profit in 2022.
"In that park, we had cabins closed for renovations, and that impacted the profitability of that one park," he said. "I'm very pleased with how our parks are operated and how many people are using our parks, which started during COVID, and how many people are participating in a day-use facilities and golf courses."
State Parks has also hired a firm to handle all the electronic reservation systems, which will integrate reservations, check-in, golf courses, point-of-sale and food and beverage into one system.
"That integration will make the system more efficient, and we'll be able to track the use and increase the profitability of our parks," Blankenship said. "We'll put that money right back into operations and maintenance."
Last May, voters in Alabama overwhelmingly approved an $80 million bond issue for State Parks. The funds became available last November, and work has already started.
"We have three years to use those funds, so you will see a lot of work happening in all our parks over the next three years," Blankenship said. "We're also partnering with ADEM (Alabama Department of Environmental Management) on water and sewer projects in our State Parks through their Clean Water Fund. I appreciate that partnership. Last year, ADCNR and ADEM teamed up on paving projects with a new rubber-enhanced asphalt material at Lake Guntersville State Park and DeSoto State Park. This year, the same material will be used for paving at Joe Wheeler State Park."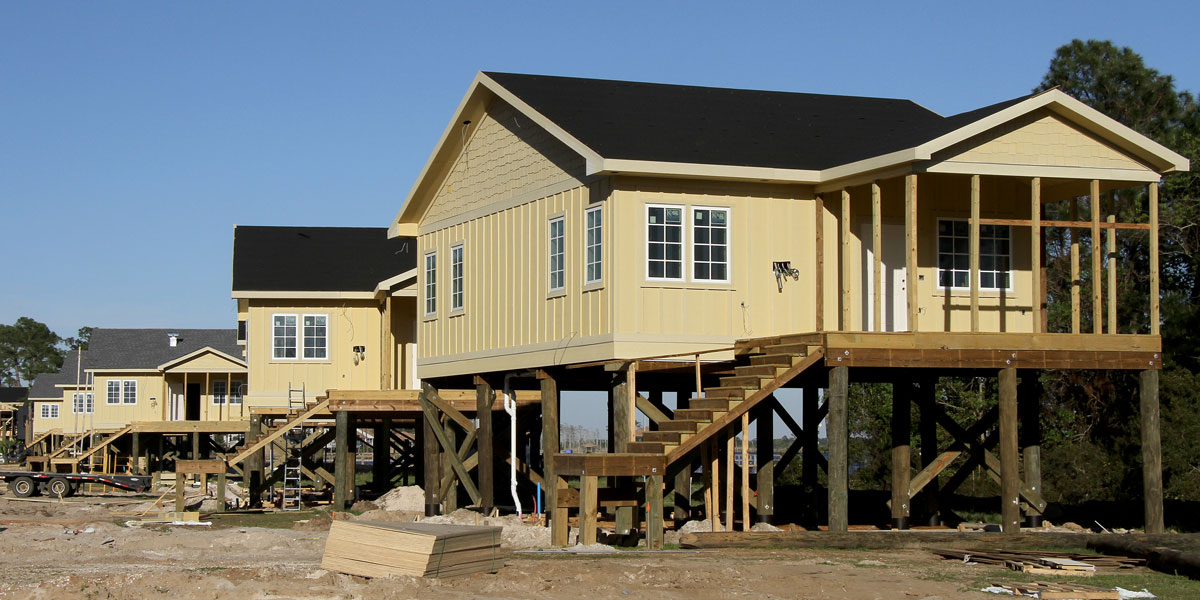 At Gulf State Park, the cabins on Lake Shelby that were destroyed by Hurricane Sally in the fall of 2020 are being rebuilt.
"That construction is well underway, and we hope to have those cabins back open by this fall," Blankenship said. "We're building back what was there, and we're adding some additional cabins. I'm really excited about those. They are going to be really nice."
More good news in the aftermath of Sally is progress has been made on the start of repairs to the Gulf State Park Pier, which suffered significant damage to the octagon and outer third of the pier structure.
"We have the designs for the pier repair," Blankenship said. "We have permits we need from the (U.S. Army) Corps of Engineers and NOAA Fisheries, and that is out for bids through the end of the month. We hope to be awarding a contract for construction and pier repair that will get started later this fall as well."
Blankenship said the Department's State Lands Division is upgrading the facilities at the M. Barnett Lawley Forever Wild Field Trial Area in Hale County.
"We hold about 35 big dog trials there every year," he said. "The trails and landscape are first-class. We're going to try to bring the facilities there up to the same class as the trail system. Forever Wild and State Lands purchased that several years ago. It was old Department of Corrections facilities that were in great need of improvements. We're making those improvements now.
"We're also making improvements to our trail system amenities on Forever Wild property with signage, parking lots and all the things that make those tracts more accessible to the public."
Blankenship said the first oil and gas lease sale under the new federal administration is scheduled soon, which will provide funding to the state through the Gulf of Mexico Energy Security Act (GOMESA) program.
"We should see good returns on that for next year's GOMESA funds," he said. "We've done about $120 million in GOMESA-funded projects since 2019 in Mobile and Baldwin counties."
Blankenship said Alabama's unprecedented artificial reef zone, which covers more than 1,000 square miles in the Gulf of Mexico, continues to be enhanced through the Marine Resources Division and private citizens. Alabama's signature saltwater fish, the red snapper, thrives in the artificial reef system.
"Between our Division and reefs permitted for the public, we planted almost 2,000 artificial reefs in 2022, and we plan to do a great deal of work in 2023 and 2024 with the National Fish and Wildlife Foundation's artificial reef funds," he said. "As for the red snapper season and quota, we have been working with the federal government for many years on red snapper management and being able to manage the fishery off the coast of Alabama. However, NOAA Fisheries gives us the amount of fish we manage off our coast. They have been working to calibrate between the different reporting systems, our Snapper Check and the federal MRIP (Marine Recreational Information Program). This year, they implemented the calibration and caused us to have a reduction in our quota by 500,000 pounds, which has the potential to affect our season length.
"But looking at the way we managed the last two seasons, we still think we will be okay with a good, long season for red snapper. We anticipate opening red snapper on Memorial Day Weekend for four-day weekends until it is projected that we will reach our quota. If we do not reach our quota, we do have the ability to go back and make changes to season dates and bag limits to make sure our people have maximum access to the quota."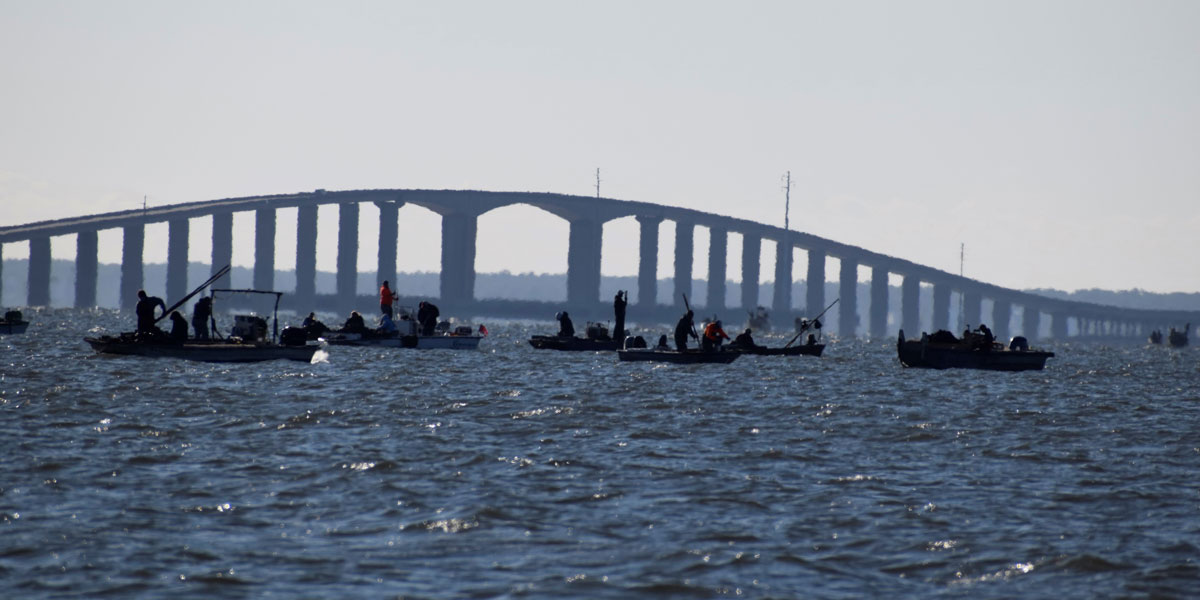 Blankenship pointed out how oyster production in Alabama waters has rebounded significantly from a closed season in 2018 to 50,000 sacks this past season. He also said about $7 million in funding from the Natural Resources Damage Assessment program will be available for more oyster restoration work.
"When managing for oyster resources, it's really a God-given set of circumstances that make the oysters thrive or not," he said. "We have done everything we can to put Mobile Bay and Cedar Point in a very good place for them to flourish with the right conditions. In the last few years, we're starting to see a real impact on the growth of oysters and going from zero harvest to 50,000 sacks harvested last season. I appreciate the work Marine Resources has done to get the oyster harvest back."
Blankenship said that numerous projects are underway for WFF with land added at several WMAs (wildlife management areas) and SOAs (special opportunity areas) in cooperation with Forever Wild. He said the sale of licenses for night hunting of feral hogs and coyotes indicates hunters are taking advantage of this recreational activity outside of deer and turkey seasons.
"We've also got a lot of boating access projects with Wildlife and Freshwater Fisheries and State Lands," he said. "We're trying to get people out on the water to partake in our great natural resources."
Blankenship congratulated WFF Director Chuck Sykes on his election as president of the Association of Fish and Wildlife Agencies, effective September 2023, and asked Sykes to provide an update on chronic wasting disease (CWD), which affects the cervid family of animals, including white-tailed deer.
"We announced in January 2022 that we had found our first case of CWD in Lauderdale County," Sykes said. "We had a very well-thought-out, very well-crafted strategic surveillance and response plan in place. In addition, we had a marketing plan in place, trying to educate people that this was coming. It came in where we thought it would. We had two positive cases last year."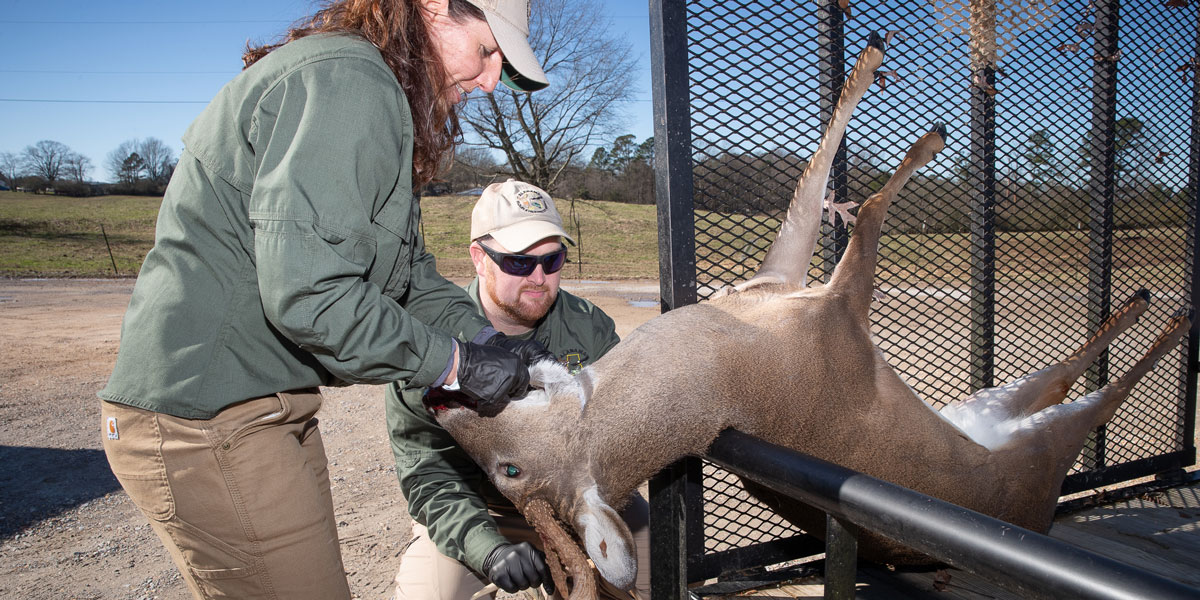 During the 2022-2023 deer season, WFF tested more than 3,600 deer statewide, a little more than 1,100 of those in the CMZ (CWD Management Zone) in Lauderdale and Colbert counties. Testing results from 28 samples taken the last week of deer season are not complete.
"Out of those 1,100 tested in that area, we've only found one positive animal," Sykes said. "Nobody wanted it here, but one of 1,100, I'll take those odds. I think we're in as good a place as we can be. I do want to commend the hunters in that area. The hunters have responded extremely well – with our staff at mandatory check stations and our freezer locations."
Sykes said that WFF will recommend that all of Lauderdale County and a portion of Colbert County be included in the CWD High Risk Zone (HRZ) for the upcoming season.
"The major reason for doing that is when talking to hunters that were coming to our check stations, there was one deer processor in that whole area where they could take their deer," he said. "By extending that HRZ, that takes in two more processors and several taxidermists, so it allows the hunters more flexibility in where they can take their deer."
David Rainer is an award-winning writer who has covered Alabama's great outdoors for 25 years. The former outdoors editor at the Mobile Press-Register, he writes for Outdoor Alabama, the website of the Alabama Department of Conservation and Natural Resources.
Don't miss out!  Subscribe today to have Alabama's leading headlines delivered to your inbox.