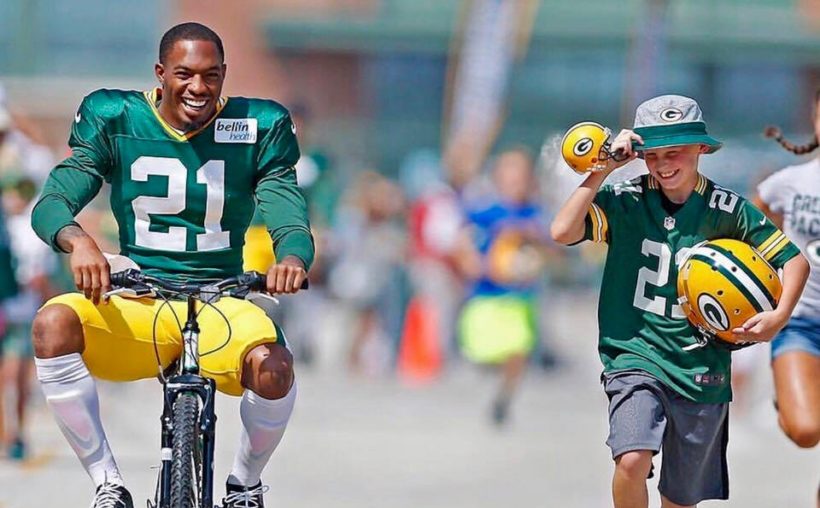 As everyone now knows, a new wave of controversy was ignited this weekend with NFL players refusing to stand for the national anthem in the wake of President Trump's remarks in Alabama Friday night.
No matter how one may view this issue, however, it's good to know there are some NFL players who still care about others more than themselves, and by all indications, one such player is former Alabama Crimson Tide star, Ha Ha Clinton-Dix, of the Greenbay Packers.
On October 9th, Dix is hosting "Ha Ha's Hero Celebrity Night" as he launches his new foundation, Ha Ha's
Hero Foundation.  The foundation's mission is "to provide economically-challenged students with a voice of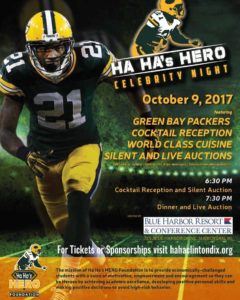 motivation, empowerment, and encouragement so they can be heroes by achieving academic excellence, developing positive personal skills and make positive decisions to avoid high-risk behavior."
A bright light at a time in which the NFL could use a few more role models, Clinton-Dix is known among Green Bay Packers fans for his million-dollar smile and taking time to talk with and young fans. As one father Tweeted along with a picture of his elated son holding an autographed Clinton-Dix jersey after yesterday's game: "You made this kids WEEKEND! Every time you saw him you acknowledged him. Thank you for being a #classact and role model.
Perhaps this is because of who he's become as a young man. Clinton-Dix is not ashamed to share his faith on social media about his Christian faith, as today he Tweeted, "Glory To God" and "Forever Thankful."
Given his nickname by his grandmother, she dubbed him "Ha Ha" when he was just an infant in response to his given name, Ha'Sean. He prefers "Ha Ha" and fans, teammates, and coaches alike seem to agree.
Clinton-Dix was one of seven true freshmen that contributed to 'Bama's 2011 National Championship season. In 2012, he led the team with five interceptions. In an injury-shortened junior year, Ha Ha still managed 51 tackles and two interceptions, before foregoing his senior year to turn pro.
On August 19, Clinton-Dix Tweeted a picture of his cleats before Green Bay's game, which he'd marked with a Sharpie to honor two fallen police officers. The Tweet read, "Added 2 more angels to my cleats in respect to families who loss Two HEROS in the community.#SAMHOWARD #MATTHEWBAXTER #RIP"
It's nice in a season marked more by political statements than pick sixes to be reminded that young men like Ha Ha Clinton-Dix are using their blessings to bless others.