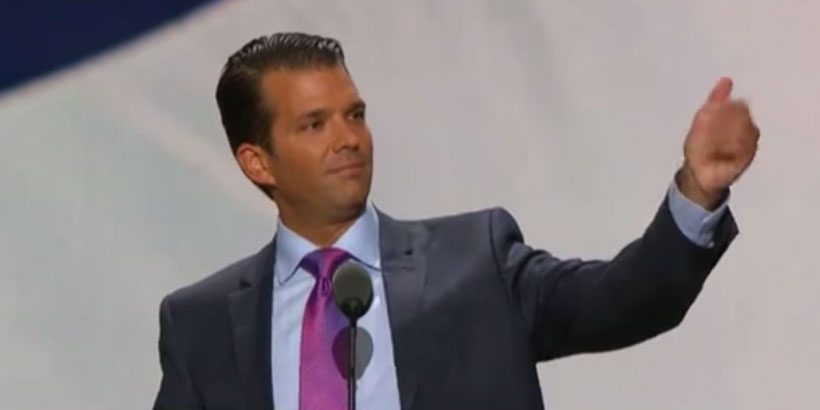 Faulkner University in Montgomery has announced that Donald Trump Jr. will speak at its Annual Benefit Dinner. The event will be held in October, and it will mark the institution's 75th anniversary.
Faulkner president Mike Williams said in a release, "Donald Trump, Jr. is a giant in the landscape of American Business, and we are extremely excited to have him here in Montgomery. We are confident that those who attend the benefit dinner will hear an incredibly memorable speech from Mr. Trump."
Williams went on to say that this is Faulkner's biggest event of the year, and the dinner is a chance to share great guest speakers with the River Region and provide scholarship opportunities for students.
Trump Jr. is the son of President Donald Trump and currently the overseer of all aspects of the Trump organization. This includes the Trump International Hotels, Towers, Golf Links around the world, as well as many commercial properties. He resides in New York City with his wife Vanessa and five children.
The Faulkner Annual Benefit Dinner will take place Thursday, October 5th, at the Renaissance Hotel and Convention Center in Montgomery.
Don't miss out!  Subscribe today to have Alabama's leading headlines delivered to your inbox.