Deontay Wilder will face more capable Washington in replacement Birmingham bout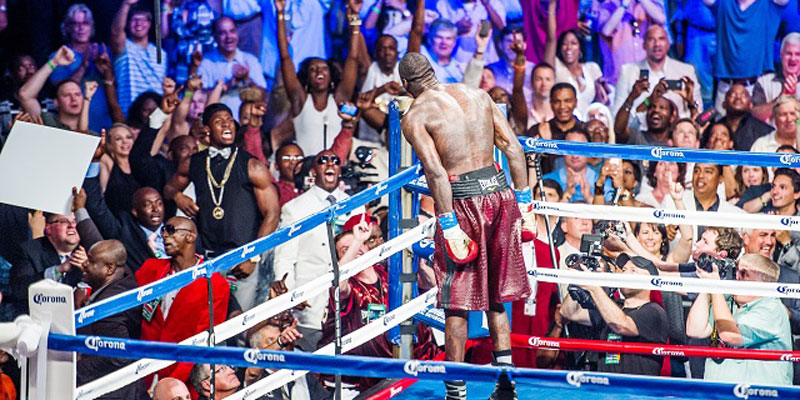 What do you do when your scheduled challenger for a heavyweight title fight is dropped when he fails a drug test? You pick up a better fighter.
That's what promoter Lou DiBella says happened as Poland's Andrzej Wawrzyk has been replaced by California's Gerald Washington in Deontay Wilder's Feb. 25 World Boxing Council heavyweight title defense.
"This is a much more attractive fight," DiBella said of the main event of the fight card that is set for Legacy Arena at the Birmingham-Jefferson Convention Complex.
Wilder, the Olympic Bronze medalist, has 36 knockouts in his 37-0 professional career.
The 6-foot-5 Wawrzyk would have brought a 33-1 record with 19 knockouts had he not tested positive for the anabolic steroid stanozolol. In his place comes the 6-6 Washington, who has an 18-0-1 record with 12 knockouts.
Washington's most recent KO came at Legacy Arena as he took down Ray "The Rainman" Austin in the fourth round as part of the undercard for Wilder's last fight in Birmingham in July 2016.
"This is a more competitive opponent, a more dangerous guy," DiBella said. "He's a physically imposing, huge guy. He's a physical specimen. He's a great athlete."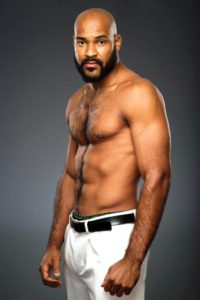 Who is Washington? He was born to an African-American father and a Hispanic mother, and lived in Mexico for part of his childhood. His nickname is "El Gallo Negro," The Black Rooster.
The 34-year-old is a United States Navy veteran who went on to play tight end and defensive end for the University of Southern California. In the NFL, he was a member of the Seattle Seahawks and Buffalo Bills practice squads.
"This is, by no means, a walkover fight," DiBella said. "This is a real fight."
Based on Washington's 2016 comments to skysports.com, the challenger has long wanted a shot at the champ.
"Bring it on, I would love to take on Wilder," the Californian said. "He's a big guy and he likes to go at it, but I feel that my athleticism really comes to the fore when I'm up against a big guy, because I'm a lot more agile than a lot of bigger guys. If not, I'm definitely a lot stronger than him.
"I cannot wait for a matchup of that magnitude," Washington continued. "It's going to be very exciting for me, for my team and my gym."
Wilder has been on the shelf since breaking his right hand and tearing his biceps as he defeated Chris Arreola in a seven-round technical knockout. The promoter has said that he wants to see whether Wilder is ready to take the next steps toward "more significant fights" later this year.
The Arreola fight took the place of the scheduled bout with mandatory challenger Alexander Povetkin in Moscow. That fight was canceled when Povetkin tested positive for the banned substance meldonium.