DEFENSE CUT: Senate Looks to Slash Budget for Alabama Built Navy Ship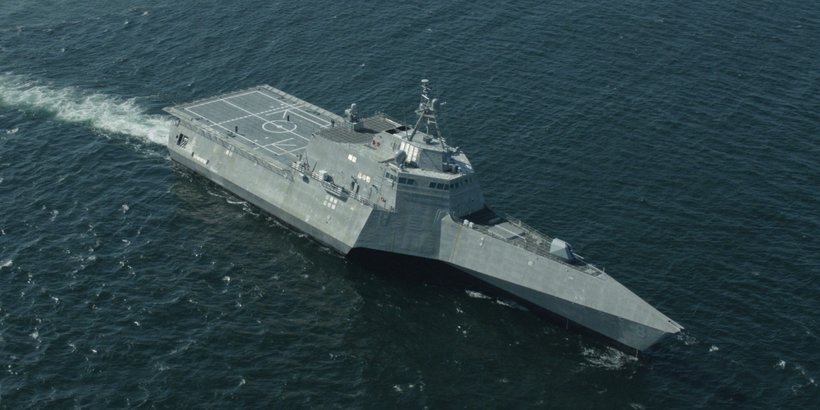 The Senate Armed Service Committee recently released the National Defense Authorization Act to the full Senate. In the act, the Senate proposed decreased funding to Navy ships built by Austal USA, in Mobile, Al.
For the last several years Mobile has been the manufacturing location of the littoral combat ship (LCS). LCS is a small class of war-fighting ships intended to operate in the shallow waters close to shore. Its small size allows it to be agile and stealthy when dispatching enemy combatants. These ships are built in a modular design, which allows the Navy to easily adapt the ships features for the precise purpose needed. Some of those roles include anti-submarine warfare, mine countermeasures, anti-surface warfare, intelligence, homeland defense, and special operations.
Until now, Austal USA has been commissioned to build three ships annually. However, the recent budget proposed by the Senate only calls for one.
Rep. Bradley Byrne, who represents the district 1 where the ships are built, says three ships per year is just the right number.
In response to the possible budget cut, Rep. Byrne—Vice Chairman of the House Seapower Subcommittee and a member of the House Armed Services Committee—said:
As currently written, the Senate NDAA would result in layoffs at the Austal shipyard and would severely compromise our efforts to build a 355 ship Navy. . . As the bill moves to the Senate floor, I call on Senator Strange and members of the Senate Armed Services Committee to fully support the LCS program, the U.S. Navy, and the over 4,000 men and women who work at the Austal shipyard.
Senator Strange concurred, stating:
Funding three Littoral Combat Ships would reflect both the needs of the Navy and the priorities of thousands of Alabamians involved in shipbuilding in Mobile. My outreach to both President Trump and Secretary Mattis resulted in an increase in the administration's budget request, but the fight to fund three ships and secure the future of the LCS program is far from over, and I will continue to work alongside Senator Shelby to deliver an outcome that keeps Alabamians at work and our fleet on the cutting edge.