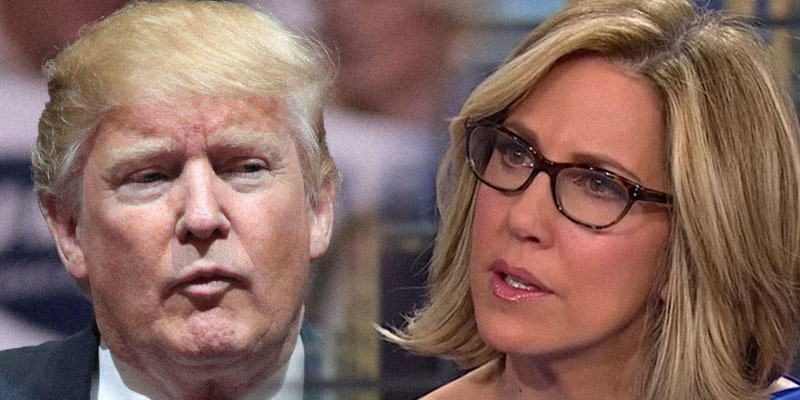 (Opinion) What do you do when the subject of a story and the narrator are both pathological liars? You choose your own adventure, you decide what and who you believe, you decide your preconceived notions were right and everyone else is wrong. I have called the President of the United States a pathological liar on cable news multiple times, I have also told CNN and AL.com "reporters" that no one trusts them either.
"You guys have to look inside your own house to make that conversation," I said on CNN a few weeks ago. "Because the bottom line is this — people don't trust you guys and the reason they don't trust you is because you are constantly telling them they are wrong, they are stupid, they are racists, and then we're saying, hey, listen to us you wrong, stupid and racist people. It's not going to work, they don't trust you guys."
Why this matters: When large swaths of readers and viewers don't trust an outlet, the subjects of their story can get away with murder. Did Trump talk about "sh*thole" countries? I would bet money he did, his track record makes it completely believable, and his denial seals the deal. But because every utterance the man makes is turned into a federal case, his supporters will discount all negative press out of hand. That's where we are and it is the fault of both a president who lies and a press with an agenda.
The details:
— 46 percent of all Americans think the media straight-up makes up news about him.
— Additionally, 76 percent of Trump supporters believe the media fabricates the news.
— With the press taking a decided anti-Trump stand, Democrats are finding the media more to their liking with 74 percent showing confidence in the profession.
— As for the president, the Washington Post has documented 2,000 lies or misleading statements since Trump took office.
Dale Jackson hosts a daily radio show from 7-11 a.m. on NewsTalk 770 AM/92.5 FM WVNN and a weekly television show, "Guerrilla Politics," on WAAY-TV, both in North Alabama. Follow him @TheDaleJackson.
Don't miss out!  Subscribe today to have Alabama's leading headlines delivered to your inbox.