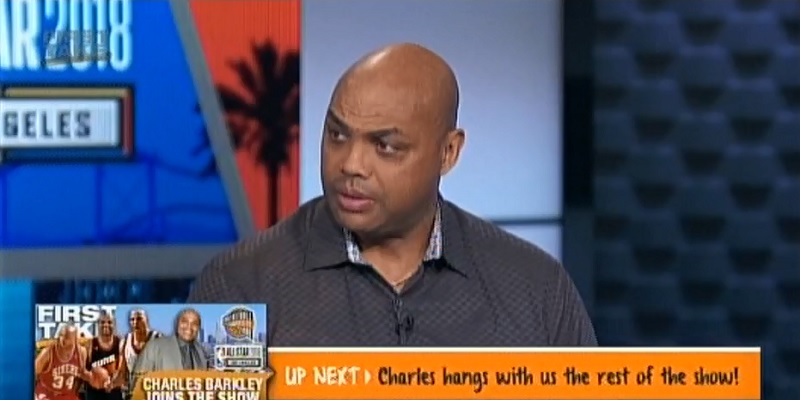 Friday on ESPN's "First Take," former Auburn University basketball standout and NBA Hall of Famer Charles Barkey announced he would be launching a vocational school initiative to train black plumbers, electricians and car mechanics.
Barkley, who also co-hosts TNT's "Inside the NBA," lamented that millennials tend to be opposed to occupations that involve manual labor.
"I think that we, as black players, have a tremendous — we can't solve all the problems of the black community. I think we get too much. But with all the money we have, it is important that we go back in these communities. I mean like I say, I don't tell people how to spend their money. If you are making $20 million, $30 million a year, you need to go back in your community and sponsor some kids going to college, things like that. You know, I'm doing a thing with black women this Alabama doing start-ups — things like that. It is important. I think it is significant. But I want to step back for a second. I think that we, we as black people — we cannot expect black athletes to solve all the problems of our community. We've got to have some help because some of the guys have been doing amazing stuff."
"Back in my day, David Robinson took over a whole school," he continued. "I know LeBron does the. We need help from the black community. This black-on-black crime is atrocious. We've got too many single black families where the mom and dad is not home. I'm working this new initiative in Alabama. I don't know any black plumbers, any black electricians, any black car mechanics. I'm going back in Alabama in the summer and partner with a vocational school to get more black plumbers, electricians."
"For some reason these millennials or as I call them idiots — they think they are too good to do manual labor. There is nothing wrong with being a plumber or electrician or car mechanic."
Co-host Stephen A. Smith noted he once tiled roofs for New York State energy company Con Edison, adding that even he wasn't above doing manual labor at a time in his life.
"I wish everybody could play in the NBA," Barkley added. "It is a great life. But there's nothing with manual labor. It's a great life, a great profession. You can sustain your family and your kids."
Jeff Poor is a graduate of Auburn University and works as the editor of Breitbart TV. Follow Jeff on Twitter @jeff_poor.
Don't miss out!  Subscribe today to have Alabama's leading headlines delivered to your inbox.